Internet Drugs Marketplace Closed after Bitcoin Hack

Added: Wednesday, December 4th, 2013
Category: About Torrents > Staying Safe And Secure
Tags:ET, p2p, Torrent, Piracy, Peer To Peer, Network, Hackers, Internet, BitTorrent, Google, utorrent, bitcomet, extratorrent, 2013, www.extratorrent.cc

Sheep Marketplace, a darknet shopping site, vanished from the web after a catastrophic theft of 5,400 Bitcoins (approximate value of $5.8 million).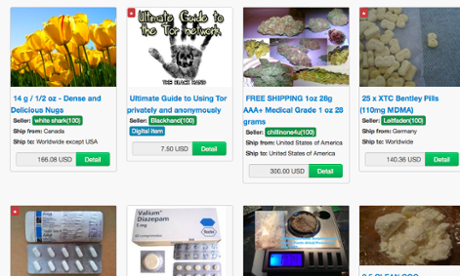 The online service used technologies like Tor and Bitcoin in order to enable users to purchase illegal items on the Internet. Sheep was known as one of a spate of successors to the Silk Road website that was shut down a month ago. Recently, visitors to Sheep Marketplace have got a notice blaming the theft for the closure, and today its entire online presence is gone.

The website admins say that the money was stolen by a dealer nicknamed EBOOK10, who managed to find a bug in their system. However, it is known that the service still had far more than this amount remained in its wallets after the closure, so the disgruntled users are now accusing the service of stealing from them.

Actually, the fears had already been raised over the security of the illegal service. For instance, a few months ago, the members of its subforum on Reddit found glaring holes linking Sheep and a normal website, sheepmarketplace.com, which existed as an online signpost to Sheep. The problem was that since it was an unprotected site, it allowed users to track the location of the black marketplace's owner – the resident of Czech Republic.

Sheep wasn't the only website of such kind to disappear: another black marketplace, Black Market Reloaded, also warned users that it was going to close down. The latter is the largest of the darknet marketplaces by turnover at the moment, but its operators are worried by that fact. They say that Tor can't support any service to be too big, so without competition the best thing to do is to shutdown the market – in time and orderly manner.

By:
SaM
December 4th,2013
Posted by:
Date:
Wednesday, December 4th, 2013
1

| | |
| --- | --- |
| posted by (2013-12-04 16:54:02) | |

| | |
| --- | --- |
| | Good Info.. thnks sAm.. |
2

| | |
| --- | --- |
| posted by (2013-12-04 19:09:29) | |

| | |
| --- | --- |
| | Delightful news. The more this "market" is hacked and churned and ripped off, the sooner basement libertarians will see the light and realize that their bitcoin fairy dust experiment has failed miserably. Back to stocking your doomsday cellars, boys; at least that puts money that can be spent into the real economy. |
3

| | |
| --- | --- |
| posted by (2013-12-05 03:06:13) | |

| | |
| --- | --- |
| | It seems the only ones who complain about "bitcoin fairy dust experiment", are those that missed out on buying any when the price was right. I still have 200 that I purchased at $35. So I'm not complaining, at least until the price crashes that is. |
4

| | |
| --- | --- |
| posted by (2013-12-05 12:50:35) | |

| | |
| --- | --- |
| | I was going to buy some party flavor from Sheep Marketplace, good thing i dint, buying bitcoins it's a real pain in ass, plus trying to figure out it's value a bigger pain in ass. |
5

| | |
| --- | --- |
| posted by (2013-12-05 15:03:52) | |

| | |
| --- | --- |
| | sheep market was dodgy from the start im glad its gone..the others left are better |
6

| | |
| --- | --- |
| posted by (2013-12-05 19:09:41) | |

| | |
| --- | --- |
| | @sn3h1t87 seriously?!?!this experiment is worth a lot more than any currency out there! What is failing is the morons who are taking something that should secure and opening it up with holes. Which if you ask me are nothing more than fronts. To the other guy I would take those 200 coins and cash them in or at least take back your investment so that you have nothing but profit on your hands so if bit coin drops back down you can do another investment. Thats how I work currency trading so my investment is always paid for |
7

| | |
| --- | --- |
| posted by (2013-12-06 07:59:46) | |

| | |
| --- | --- |
| | I think the only downside of bitcoins is the cashless society aspect. Bitcoins should be physically minted onto cards/chips etc. so that you at least have a physical medium to trade them like cash outside the digital world. They should figure out a way to do it so that you can print them off somehow. |
8

| | |
| --- | --- |
| posted by (2013-12-06 12:22:14) | |

| | |
| --- | --- |
| | Wow! This is scary! Thanks for the info... |
9

| | |
| --- | --- |
| posted by (2013-12-08 20:12:26) | |

| | |
| --- | --- |
| | * bug? * or easy to find security * login access.../ tossing the coin to see if it falls all the best access to get.\* |
10

| | |
| --- | --- |
| posted by (2013-12-08 20:49:34) | |

| | |
| --- | --- |
| | it was EBOOK-10 not that it matters the coins went to a good cause i hear |
11

| | |
| --- | --- |
| posted by (2013-12-08 23:35:36) | |

Another one down?
Good news for every parents IMHO
12

| | |
| --- | --- |
| posted by (2013-12-09 07:04:32) | |

| | |
| --- | --- |
| | Once again, a bunch of you people demonstrate the insane hypocrisy of having the right to break laws that you disagree with, but dare to cast judgement on those who choose to break another set of ridiculous laws. You know, like consenting adults who make the choice to consume substances, often in private, that you disagree with. Just as you choose to break copyright laws and "steal" the work of artists and other content owners around the world. To me, both sets of laws are completely insane, embarrassing and will soon be doomed to failure. What's your excuse, jackasses? |
13

| | |
| --- | --- |
| posted by (2013-12-09 13:41:37) | |

| | |
| --- | --- |
| | Mr_T_Cat, last week 1 bitcoin was worth £885, this post suggests a value of $1074. So if you have 200 thats around $214,800, value may go up or down but with the current value you should sell them all regardless! |
Articles Search
Most Popular Stories
Articles Categories
Articles Tags