British Police Secured Suspensions for Dozens Sites

Added: Thursday, December 12th, 2013
Category: Bit Torrent Freedom > The Right To Share
Tags:ET, p2p, Torrent, Piracy, Peer To Peer, Network, Hackers, Internet, BitTorrent, Google, utorrent, bitcomet, extratorrent, 2013, www.extratorrent.cc

The British police have claimed success on the key copyright fronts: it became known that Operation Creative, the initiative backed by anti-piracy outfits, has secured the suspension of 40 pirate domains plus a reduction in major brands advertising on those websites.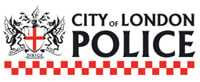 City of London Police have been cooperating with the entertainment industry to tackle websites that provide illegal access to copyrighted material. Operation Creative was launched this past summer to target a list of over 60 portals with a clear message. The services were informed that they had two options: either change their behavior or be dealt with by Police Intellectual Property Crime Unit.

Most of the targeted services refused to comply. The police say that in response they sent the websites' details to advertising agencies with a request to stop placing advertising on them. Within a 3-month pilot period the amount of advertising on those websites dropped by 12%.

The industry observers suggest that attack on advertising may have led to website owners struggling to maintain their profits. In result, they saw a 39% increase in portals displaying adult content or items exposing users to malware. The police claimed that websites promoting unauthorized material are unsafe platforms that put families at risk. Many of those websites have no content filters and carry content that is unsuitable for children.

UK Police said that the next stage of Operation Creative targeted the domains of websites from the original 60 that despite the warnings carried on their operation. The authorities sent letters to domain registrars to inform them that they were doing business with businesses facilitating copyright infringement.

The first sign of this action came in October when our own domain was suspended by UK registrars, and now you can reach us at .cc instead of .com. Today, however, UK police are claiming even bigger successes with the suspension of domains that belong to 40 national and international portals, while saying that they can't release the names of the targeted websites, because some of them are still subject to ongoing investigation.

Thanks to TorrentFreak for providing the source of the article
By:
SaM
December 12th,2013
Posted by:
Date:
Thursday, December 12th, 2013
1

| | |
| --- | --- |
| posted by (2013-12-12 14:49:41) | |

What the EU laws prevented the copyrights groups doing in law is now being done regardless by the Man and sites are being shut down,let the witch hunts begin again and when sites close down and torrents go mobile to boards and seedboxes we are back to what we did 10 years ago with the closure of loki torrent and others.
What should be of the greatest concern is where does this circumvention of E.U legislation and the removal of individuals rights in privacy and communication end since legislation is circumvented to give the corporations carte blanc should there not be a loop hole to guarantee the rights under such misuse of the internet by the NSA in obtaining information and mandatory closures at their whim.
2

| | |
| --- | --- |
| posted by (2013-12-12 15:43:39) | |

| | |
| --- | --- |
| | I hope they dont close every website |
3

| | |
| --- | --- |
| posted by (2013-12-12 18:31:39) | |

| | |
| --- | --- |
| | really done me a favour by telling me the sites i should be having a look at(a lovely list of torrent sites to visit) and the blocks for them, well im here lol, there and everywhere(so easy to get past them) freedom is a dirty word to politicians and an illusion to the people of the uk, there is no way i can go from one place to another without being on camera in my town(they even put gates on the side ally's kids used to play in) i think its an experiment town.... |
4

| | |
| --- | --- |
| posted by (2013-12-12 20:11:06) | |

I think maybe they got rid of some rubbish sites those offering surveys for direct downloads going by that statement that I can live with.. as long as it keeps the focus of the real sites we use...They're so dumb that don't know the existence of things such as AdBlock. Been without noticing banners and ads for years.
7
5

| | |
| --- | --- |
| posted by (2013-12-12 21:07:50) | |

| | |
| --- | --- |
| | HAHA THEY WON'T STOP THEM! THEY ALL USE DIFFERENT SERVERS TO BACK UP EACH SITE. ALSO ALL THEY HAVE TO DO IS CHANGE PROXY AND IP ADDRESS |
6

| | |
| --- | --- |
| posted by (2013-12-12 21:24:35) | |

| | |
| --- | --- |
| | Its ok for the NSA to lie to citizens and break the law with impunity. Its ok for politicians to take bribes and lie to constituents. Its ok for Wall St. bastards to commit fraud, bribery, and any other felonious crimes to make another $$billion. Where they draw the line is people sharing files on the internet. |
7

| | |
| --- | --- |
| posted by (2013-12-12 22:31:05) | |

An important thing not mentioned as did happen to ET was there was no court order to shutdown a domain. Only a "letter" from these POS police dept...
Read about this city and all the BS they do to their own citizens regarding ticket cams and they way they rip off allot of drivers..
8

| | |
| --- | --- |
| posted by (2013-12-13 05:44:13) | |

| | |
| --- | --- |
| | Thanks out to TorrentFreak & SaM for this article. |
9

| | |
| --- | --- |
| posted by (2013-12-13 13:31:14) | |

| | |
| --- | --- |
| | @7 lanemaster 2 cams operate on wifi so look into jammers like the GM20 www.jammer-store.com/gm20-military-cell-phone-jammer.html whilst proven in a lot of wifi tech incl hi def cameras this is used as a suggestion not having proved it personally its abilities would suggest it should work on lanemasters too : D |
10

| | |
| --- | --- |
| posted by (2013-12-13 20:54:39) | |

| | |
| --- | --- |
| | Britain: the best goddamned police state the world has ever known! They're scum!!! Resist these fascist fxckers to the end!!! |
11

| | |
| --- | --- |
| posted by (2013-12-13 21:58:31) | |

| | |
| --- | --- |
| | A few rounds from a high power air rifle off camera cracking the lens windows does better... |
12

| | |
| --- | --- |
| posted by (2013-12-14 01:33:57) | |

| | |
| --- | --- |
| | Are the City of London Police even a "real" police service? From what I understand they are England's version of Wall street cops. Economic cops? I thought the London police were the Metropolitan Police Service. Can they even arrest someone if they witnessed them committing a crime? |
13

| | |
| --- | --- |
| posted by (2013-12-14 09:02:45) | |

| | |
| --- | --- |
| | @12 a good point technically the blue banded community police/specials in the UK are there to support the main police and if one arrests or attempts to they do so without handcuffs,pepper spray or tazer as they generally are allowed no weapons apart from a torch.They do have a warrant card but have very little knowledge about the actual law outside of what most laymen are aware of since they are not given the full training of the regulars.Any concerned citizen seeing a crime being commited may attempt a citizens arrest using minimal force required to restrain and detain but if the criminal is 25 stone and wielding a baseball bat I know what I would be doing which is why they are usually on patrols with regulars as a back up not as an arresting officer. |
14

| | |
| --- | --- |
| posted by (2013-12-19 09:49:09) | |

| | |
| --- | --- |
| | the city of London police are real police officers that police the center of London(the met does the rest) there are 750 real officers and about 100 plastic pigs.... |
Articles Search
Most Popular Stories
Articles Categories
Articles Tags