Instagram Introduced New Private Messages Feature

Added: Tuesday, December 17th, 2013
Category: Bit Torrent Freedom > The Industries Of Records, Gaming, Software, Movies
Tags:ET, p2p, Torrent, Piracy, Peer To Peer, Network, Hackers, Internet, BitTorrent, Google, utorrent, bitcomet, extratorrent, 2013, www.extratorrent.cc

Instagram continues to challenge Twitter by introducing private messages: now its users can send them to groups of up to 15 people. Instagram CEO described the new Instagram Direct feature as an easy way to send pictures and videos to friends.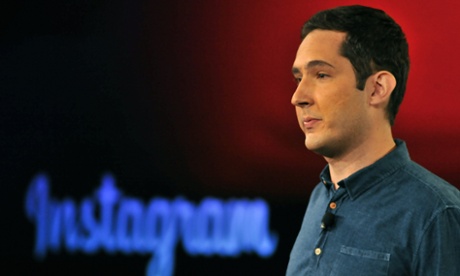 The images can be sent privately to a maximum of 15 people – the limit was established because the feature wasn't about spamming people but rather sharing moments with friends. However, this is the first version of messaging on the app and there are likely to be changes after feedback from users. Instagram team promised that private messages will be archived and accessible at any time.

The company also considered an option to allow users to create groups for their followers around various communities. While users can receive direct messages from people they don't follow, they can choose whether or not to accept such images. So, brands will also be able to use Instagram to ask their followers to submit images.

This is the company's first major change since they introduced a 15-second video feature. It aimed to increase the amount of time people spend with Instagram. The app now has 150 million users. Facebook created a more seamless link between Instagram and its Messenger app a few months ago, when it allowed the users to send images from Instagram to their contacts.

Perhaps, the move to private messaging was in response to increasing interest in such messaging apps as Snapchat and Whatsapp. These services were both the targets of big-name acquisitions: Snapchat recently turned down $3bn buyout offer from Facebook, while Whatsapp reportedly rebuffed a $1bn offer from Google.

Instagram explained that reporting abusive or problematic images would remain the responsibility of users. For example, Snapchat allows users send images which expire after 10 seconds, so they are deleted shortly after the recipient has seen the picture, and the app has 5 million active daily users. As for Whatsapp, it is a much more basic service that lets users create individual and group conversations with any app user, and it sees a turnover of 15bn messages every day. In the meantime, a number of apps, like InstaMessage, InstaDM, and InstaChat, were created on the back of the premise of sending private messages to Instagram contacts.
By:
SaM
December 17th,2013
Posted by:
Date:
Tuesday, December 17th, 2013
1

| | |
| --- | --- |
| posted by (2013-12-17 19:52:10) | |

The popular photo-sharing app Instagram introduced on Thursday a messaging service that would let users send private photos and videos to their friends directly."
Remember, there is no "private" on the internet. Everything is filtered by the NSA or one of its affiliates. Nice thought though. lolz in other side they announced good features that we can send images privately to a maximum of 15 people at once. Its sounds good for Instagram users.
2

| | |
| --- | --- |
| posted by (2013-12-18 15:34:39) | |

| | |
| --- | --- |
| | "Instagram team promised that private messages will be archived and accessible at any time". Question is, By Who??? |
Articles Search
Most Popular Stories
Articles Categories
Articles Tags