Twitter Reinstated Its Blocking Option

Added: Tuesday, December 17th, 2013
Category: Bit Torrent Freedom > The Industries Of Records, Gaming, Software, Movies
Tags:ET, p2p, Torrent, Piracy, Peer To Peer, Network, Hackers, Internet, BitTorrent, Google, utorrent, bitcomet, extratorrent, 2013, www.extratorrent.cc

Twitter was accused of reducing the power of blocking people to just "muting" them with their revisions. The company's new policy meant a blocked user could follow and interact with the user who blocked them – the only difference was that notifications of the activity would be invisible to the blocker. In addition, a user could no longer know if they had been blocked.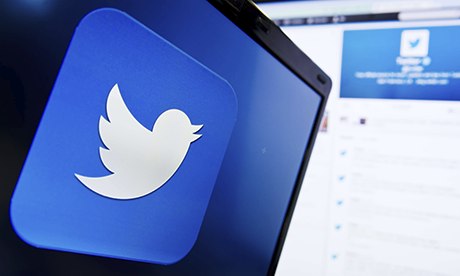 Twitter said that the new policy meant to prevent retribution from people who were angry at being blocked, but the company had to revert back to the old ways. Representatives of the service admitted they had decided to revert the change after receiving feedback from users, because the company never wants to introduce features at the cost of users feeling less safe.

The company promised that any blocks users had previously instituted remained in effect. Indeed, users had complained that the new function left them open to trolls and bullies they could previously protect themselves against, without necessarily restricting the privacy of the entire account.

The original blocking function, which was reinstated now, allows users to stop someone interacting with your account while the blocked person is logged in. If blocked, such users can't see your tweets while using their own account, but can still log out and view any public account. However, they can't tweet at it or see the updates in their own Twitter feed.

The company explained that reverting back to a policy where a user is aware that they have been blocked isn't the best option due to instances of retaliation it may provoke. Twitter admitted that people sometimes worry just as much about post-blocking retaliation as they do about pre-blocking abuse. The company promised to continue exploring features designed to protect people from abuse and prevent retaliation. You might have noticed that a hashtag #restoretheblock were trending in the United States and Canada among people angry at the new policy.
By:
SaM
December 17th,2013
Posted by:
Date:
Tuesday, December 17th, 2013
1

| | |
| --- | --- |
| posted by (2013-12-17 19:59:25) | |

It would help if you knew how the block function worked. Unless you set your twitter profile to private, your tweets are public. This means anybody can read them, even if you have blocked them. The only difference before their now-cancelled change was a blocked person had to go to your userpage to read your tweets. The change didn't reveal anything that wasn't already revealed, they just made it slightly more convenient for someone to keep reading you, a tradeoff for making the block function invisible (as it is on Google+ also, it's just nobody noticed because nobody uses it).
Either option is equally effective/ineffective. The way people are reacting, you'd think Twitter had changed it so blocking people makes their tweets appear on your timeline,

I don't think people have thought this through. Wouldn't you just need to log out to see the activities of a user who blocked you then? I can see why they removed the "feature", it seems pretty pointless.
2

| | |
| --- | --- |
| posted by (2013-12-18 15:43:17) | |

| | |
| --- | --- |
| | This is just one reason I never use these networks.It's like having a conversation with someone and the whole world is listening. No Thanks.. |
3

| | |
| --- | --- |
| posted by (2013-12-19 01:13:24) | |

| | |
| --- | --- |
| | can somebody tell me why my twitter avi will not update on my android phone?!! |
4

| | |
| --- | --- |
| posted by (2013-12-19 10:45:05) | |

| | |
| --- | --- |
| | @3 I figured it out! You can only use .Png files to upload profile pictures!!! |
Articles Search
Most Popular Stories
Articles Categories
Articles Tags