Google Ignored UK Justice

Added: Wednesday, December 25th, 2013
Category: Recent Headlines Involving File Sharing > Ridiculous Criminal Trials
Tags:ET, p2p, Torrent, Piracy, Peer To Peer, Network, Hackers, Internet, BitTorrent, Google, utorrent, bitcomet, extratorrent, 2013, www.extratorrent.cc

Tech giant has for some reason decided that it's immune to British justice and claimed that it is instead under the protection of a French-backed terrorist junta that abolished British laws back two centuries ago. Google has claimed that it's American and therefore can do what it likes in other countries. Even if the company does evil to British people, it insists that they go over to one of those American courts where you win by paying the most money.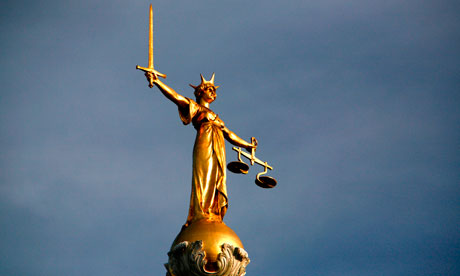 This was the main argument used by Google's lawyers in a British court. They showed up in court accused by claimants of secretly monitoring their behavior by circumventing security settings on Safari browser. The company claimed it has no need to recognize a UK court because it was American. Google told the High Court that it should throw out claims that it secretly tracked the browsing habits of millions of Safari users – not because it didn't do it, but because it was American and could do what it liked in the United Kingdom.

Initially, Google has insisted that the lawsuit must be brought in California, where its headquarters is based. However, a similar privacy claim was struck out in the United States. Perhaps, the British judges will decide that they should be outsourcing their work to the US.

The tech giant has been called "arrogant and immoral" for its tactics in the case – actually, the company was very much in the UK, with its UK specific site and staff in Britain, selling adverts in Britain and making a lot of money there. However, Google does its best not to pay British tax.

The plaintiffs claim that if consumers are based in the United Kingdom and British laws are abused, the perpetrator must be held to account in the UK, not in a jurisdiction that might suit Google better. This is why Google's suggestion that UK consumers should travel all the way to California was considered "arrogant, immoral and a disgrace".

The industry experts admit that a case almost identical to this one was dismissed in its entirety a couple months ago in the United States. So it might make sense to just ask the court to re-examine whether this case meets the standards required in the United Kingdom for a case like this to go to trial.
By:
SaM
December 25th,2013
Posted by:
Date:
Wednesday, December 25th, 2013
1

| | |
| --- | --- |
| posted by (2013-12-25 15:37:26) | |

This COULD be an opportunity for the many multinational companies, as it could set a precedent for some companies with US consumers to THEN claim that the US laws do not apply to THEM, only the laws of their registered country.

It could ALSO completely screw up the USA's extradition treaties worldwide if this is allowed to pass, as the PEOPLE who run businesses with US customers (like Kim Dotcom of Megaupload) could claim their native country's laws apply, and the USA has no jurisdiction over them (which would REALLY piss off the US justice department).
2

| | |
| --- | --- |
| posted by (2013-12-25 19:32:56) | |

| | |
| --- | --- |
| | What a joke...British courts are nearly as hypocritical as American courts -- you can't really charge Google with privacy violations when you, the government, spy on your own people with impunity. |
3

| | |
| --- | --- |
| posted by (2013-12-25 22:22:41) | |

| | |
| --- | --- |
| | Of course the obvious solution apparently hasn't been considered by the British courts. Don't like the way an American business does it's business, then shop elsewhere. So far as I've ever heard, there isn't a law in the world stating that countries have to use Google rather than using their own national companies. |
4

| | |
| --- | --- |
| posted by (2013-12-26 05:20:28) | |

UK "Justice" ignores itself for a fact as they legislate the taxhavens "British Overseas Territory" (Bermuda, British Virgin Islands,Cayman Islands, Turks and Caicos Islands) aswell as the "British Crown Dependency": (Guernsey, Jersey and Isle of Man) plus the "City of London" London banking district.

Its obvious Google plays the dirty tricks every major company seemingly plays today but much more true is that the BLOODY brits not only invented this shit but also play that dirty way up till today.

Also thanks to Mr. Snowden we know today it also seems US and UK invented this "secretly tracking modern style" shit long befor Google.
5

| | |
| --- | --- |
| posted by (2013-12-26 11:47:36) | |

| | |
| --- | --- |
| | I recall something about the words "kettle, pot and black" lol |
6

| | |
| --- | --- |
| posted by (2013-12-26 18:29:35) | |

| | |
| --- | --- |
| | Google Ignored UK Justice, Thats good, its about time!!!!!!!!!!!!. not all UK Justice is perfect. |
7

| | |
| --- | --- |
| posted by (2013-12-27 10:19:56) | |

| | |
| --- | --- |
| | That's great news. It means we can all go over to the (The Fifty Chinese Colonies). Kill lots of people and when you get caught, tell them they can't do Jack Shit about anything because their laws mean nothing, as you reside in The United Kingdom. I'm booking my flights now. |
Articles Search
Most Popular Stories
Articles Categories
Articles Tags