Investors Will Sue Facebook

Added: Thursday, December 26th, 2013
Category: Recent Headlines Involving File Sharing > Ridiculous Criminal Trials
Tags:ET, p2p, Torrent, Piracy, Peer To Peer, Network, Hackers, Internet, BitTorrent, Google, utorrent, bitcomet, extratorrent, 2013, www.extratorrent.cc

Facebook, its CEO Mark Zuckerberg and dozens of banks may face a lawsuit accusing the company of misleading investors about its health before its IPO. US district judge ruled that investors could pursue claims that the social media company should have, prior to its IPO, disclosed internal projections on how increased mobile usage and product decisions might reduce its revenue.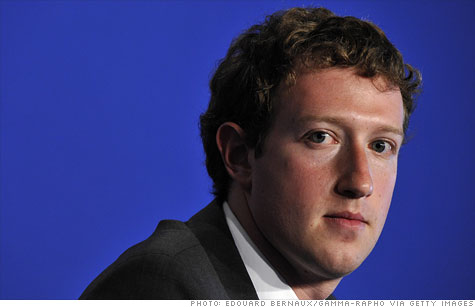 The judge explained that Facebook's purported risk warnings misleadingly represented that such revenue cut was merely possible, while in reality it had already materialized. Investors have sufficiently pleaded material misrepresentations which could have and did mislead them regarding Facebook's future and current revenues.

In response, the company said it still believed that lawsuit lacked merit and looked forward to a full airing of the facts. As you remember, a year and a half ago, Facebook went public at $38 per share, with the price rising up to $45 on the first day of trading, but then the price quickly fell below the initial one and stayed there for over a year.

A lot of investors, including pension funds in many states, claimed that the social media company negligently concealed material information from its IPO registration statement which it had provided to its underwriters' analysts. The investors sought damages resulting from their having sold or holding onto the shares when those fell below the IPO price, bottoming at $17.55 in September 2012.

This legal case doesn't allege fraud. Over forty defendants were sued, including Facebook chief operating officer, lead underwriter and even some banks. Facebook shares were down $0.60 in afternoon trading. According to court papers, the defendants had countered that the company had no obligation to make the requested disclosures called immaterial, and that the company's actual results exceeded initial projections. In addition, the US Securities and Exchange Commission and other courts said that revenue projections need not be disclosed before an IPO, as they are "inherently speculative and unreliable". Thus far, no comments were provided by the defendants.
By:
SaM
December 26th,2013
Posted by:
Date:
Thursday, December 26th, 2013
1

| | |
| --- | --- |
| posted by (2013-12-26 17:47:44) | |

| | |
| --- | --- |
| | Facebook is worth half of its I.P.O.??? No wonder Mr. Zuckerberg decided to go public. |
2

| | |
| --- | --- |
| posted by (2013-12-27 20:08:02) | |

| | |
| --- | --- |
| | Facebook works tirelessly to compete in the marketplace, follow user trends, forecast statistics, and ward off saboteur attacks. For an investor to feel they have been misled is that investors own foolish notion as they as investors have the same responsibility to do their own research and foster their own investment in such a way for it to be strong and on a stable path of growth. |
3

| | |
| --- | --- |
| posted by (2013-12-28 04:30:00) | |

| | |
| --- | --- |
| | fools! fusseltier knew this years ago...! |
4

| | |
| --- | --- |
| posted by (2013-12-28 07:59:19) | |

| | |
| --- | --- |
| | its just facebook has such a big name that once the public heard shares and facebook in the same sentence they digged deep into there childrens college funds and handed it straight over. |
Articles Search
Most Popular Stories
Articles Categories
Articles Tags