Mobile Data Consumed in US Doubled

Added: Thursday, January 2nd, 2014
Category: Recent Headlines Involving File Sharing > Current Events
Tags:ET, p2p, Torrent, Piracy, Peer To Peer, Network, Hackers, Internet, BitTorrent, Google, utorrent, bitcomet, extratorrent, 2013, www.extratorrent.cc

It looks like American people aren't able to get enough of their mobile gadgets, as consumption of mobile data nearly doubled. According to the report of a consultant for wireless carriers, the average consumption in the world was 240 megabytes per month in 2013, up from 140 megabytes in 2012.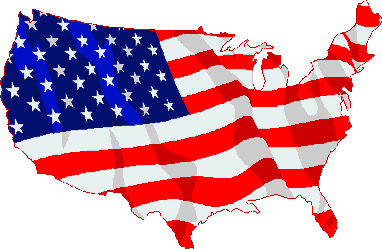 The statistics also demonstrated that in the United States an average user downloaded the equivalent of 1,200 photos, while last year it was only 690 pictures per month. The industry observers believe that such increase in mobile data usage could be attributed (at least partly) to the widespread coverage of LTE – the latter is 10 times faster than its predecessor, 3G. Other experts point at the popularity of mobile phone with bigger screens – for example, the newer Samsung's Galaxy smartphone, able to download bigger images. Finally, there was also a clear rise of number of people using tablets to connect to the Internet on the go.
By:
SaM
January 2nd,2014
Posted by:
Date:
Thursday, January 2nd, 2014
1

| | |
| --- | --- |
| posted by (2014-01-02 21:04:43) | |

| | |
| --- | --- |
| | Could it be that gadgets are functioning faster with greater internal storage space available? |
2

| | |
| --- | --- |
| posted by (2014-01-03 05:23:35) | |

| | |
| --- | --- |
| | @1 quite possible that mobile devices are functioning faster and that more people are downloading torrents and streaming more videos via mobile devices as well, accounting for a greater proportion of increased data. |
3

| | |
| --- | --- |
| posted by (2014-01-03 07:07:13) | |

| | |
| --- | --- |
| | Could it be also that person(s) are cutting the cord so to speak and just using their mobile devices to watch TV show and News programs more and more. |
4

| | |
| --- | --- |
| posted by (2014-01-03 07:31:16) | |

| | |
| --- | --- |
| | @3 yes as i said streaming video from sites such as BBC iplayer,ITV player,skylive,project freetv etc, as well as torrents on mobile devices especially Android/linux based platforms whereby with the use of ORBOT and ORWEB/Gaurdian project they have less chance of being monitored and tracked as opposed to using fixed cable domestic PC`s and windows based mobile devices. |
5

| | |
| --- | --- |
| posted by (2014-01-03 07:37:04) | |

| | |
| --- | --- |
| | There are many open wifi routers in coffee shops,Burger king,mc donalds,university's,etc,etc so safer to be mobile in a lot of respects than to be sat at a pc and monitored by the NSA,GCHQ as long as your mobile device is unregistered pay as you go or you just use a free wifi hot spot they won`t be finding you or tracking you,Basically you could say its war driving your downloads. (:^D) |
6

| | |
| --- | --- |
| posted by (2014-01-04 23:07:37) | |

| | |
| --- | --- |
| | I don't use data. One reason, the snow job perpetuated on the younger crowd. I can buy a 500gig hard drive and ship it across Canada overnight for $65.00 That same amount of data using a cell phone costs $10,000. One of Koodo plans, [email protected] or $20 per gig. No wonder their raking in Billions. Give your head a shake to continue to make shareholders wealthy. Just get together and take a break for a few months of a data plan, use wifi instead for a bit and let the price come down. No way I'm paying a Monopoly 10 grand. You would think the data being streamed were made out of gold, its the same data as you use on your computer at home to travel the net. "There's a sucker born every minute" is a phrase often credited to P. T. Barnum. I'm getting on in years and I thought that the young would have learned not to be taken in by the snake oil salesmen. Well their proving me wrong. Its so sad to read their complaints about how much their being charged every month and then take it up the rear. |
7

| | |
| --- | --- |
| posted by (2014-01-05 12:58:41) | |

| | |
| --- | --- |
| | sorry but There are many open wifi routers in coffee |
8

| | |
| --- | --- |
| posted by (2014-01-07 14:34:33) | |

| | |
| --- | --- |
| | I live in the GTA and Wind is perfect with its unlimited data plan. |
Articles Search
Most Popular Stories
Articles Categories
Articles Tags