Google Sued by iPhone users in UK

Added: Tuesday, January 21st, 2014
Category: Recent Headlines Involving File Sharing > Ridiculous Criminal Trials
Tags:ET, p2p, Torrent, Piracy, Peer To Peer, Network, Hackers, Internet, BitTorrent, Google, utorrent, bitcomet, extratorrent, 2013, www.extrattorrent.cc

The tech giant has lost its high court bid to block a breach of privacy case started in the United Kingdom by Internet users. It will now move further in Britain, with a group of over 100 people suing Google for misusing private data, breaching confidence and the 1998 Data Protection Act.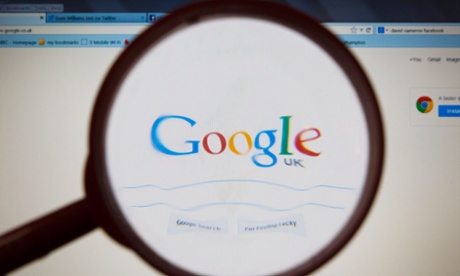 The company claimed that it will appeal court decision on the basis that the legal action itself doesn't meet the standards required to be brought to the court. Google had applied for a declaration that the legal case fails to meet the criteria to be heard by the court, which relate to a "hack" used by Google on Apple's Safari browser to install advertising cookies. But London's high court ruled that the British courts were the appropriate jurisdiction to try these claims.

The group of activists accused the tech giant of invading their privacy after bypassing security settings to track their online behavior and target them with personalized ads. They announced that they wanted to know how the company came to ignore user preferences to track people online and how they got around Apple's program settings. At the time Google claimed it was accidental, but it is hard to imagine accidentally interfering with someone else's program.

The UK court rebuffed Google's argument that such data wasn't private because it was anonymous. Apparently, Google wouldn't collect and collate data unless doing so enabled the company to produce something of value. Last month the activists called Google immoral for arguing that UK people should bring lawsuit in California, where Google is based, rather than the UK.

It is known that in the United States, Google has already paid over $22 million fine to the FTC and $17 million more to a number of American states for the breach. The problem is that Safari users' online activity could be tracked even if the browser settings said it shouldn't be.

In response, Google pointed out that a case almost identical to this one was dismissed in its entirety 3 months ago in the United States. The case in question was struck down on the basis that the plaintiff there failed to prove harm or show a loss of money or property. Unfortunately, the United States lacks an equivalent of the British Data Protection Act or other relevant legislation asserted in the British case.
By:
SaM
January 21St,2014
Posted by:
Date:
Tuesday, January 21st, 2014
1

| | |
| --- | --- |
| posted by (2014-01-21 16:11:03) | |

| | |
| --- | --- |
| | Thanks for the update SaM... |
2

| | |
| --- | --- |
| posted by (2014-01-22 01:10:58) | |

I saw the birth of google in 1998, the first search engine without any advertising, fast and accurate, altavista die 2 or 3 years later, and today we cannot see a single website without google adsense/advertising
Smart start from google to finally control the world
3

| | |
| --- | --- |
| posted by (2014-01-22 02:30:27) | |

ReservoirDogs very true, I used to trust Google a lot more a few years back but now even your phone is (if it's Android) a bit of a marketing harvest.

I know they have to make cash to survive but stop giving the geeks so many treats and lay off our data.
4

| | |
| --- | --- |
| posted by (2014-01-22 03:41:26) | |

| | |
| --- | --- |
| | I use adblock+ |
5

| | |
| --- | --- |
| posted by (2014-01-22 10:27:20) | |

| | |
| --- | --- |
| | i love GOOGLE! |
6

| | |
| --- | --- |
| posted by (2014-01-22 13:00:52) | |

| | |
| --- | --- |
| | Google is in bed with the NSA, the fact that the U.K is so concerned about privacy that is laughable. |
7

| | |
| --- | --- |
| posted by (2014-01-22 14:21:07) | |

| | |
| --- | --- |
| | Google is great I own stock in the company! Just a minor setback I hope! |
8

| | |
| --- | --- |
| posted by (2014-01-22 19:31:18) | |

| | |
| --- | --- |
| | Google is great |
9

| | |
| --- | --- |
| posted by (2014-01-23 10:50:11) | |

| | |
| --- | --- |
| | Thanx sam for info |
10

| | |
| --- | --- |
| posted by (2014-02-07 19:30:18) | |

| | |
| --- | --- |
| | People still uses Safari? HAHA! Anyways, they'll get some money and soon shut up about it. Lawyers are thrill as they're the ones winning this case. |
Articles Search
Most Popular Stories
Articles Categories
Articles Tags