US Authorities Don't Know What to Do with Seized Bitcoins

Added: Wednesday, January 22nd, 2014
Category: Recent Headlines Involving File Sharing > Current Events
Tags:ET, p2p, Torrent, Piracy, Peer To Peer, Network, Hackers, Internet, BitTorrent, Google, utorrent, bitcomet, extratorrent, 2013, www.extratorrent.cc

US prosecutors in Manhattan hauled in almost 30,000 Bitcoins, which is worth $27 million at the moment. This digital money had belonged to Silk Road, a virtual black market trading drugs and hacking services. The FBI shut down the service a few months ago and arrested its founder in San Francisco.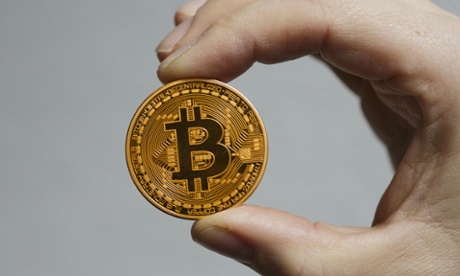 Thus far, nobody was brave enough to claim the Bitcoins found in electronic wallets used to store the digital currency. But this is not all. An additional 145,000 Bitcoins ($128 million) were also discovered, but the FBI's claim on them is currently being disputed by Ross William Ulbricht, the man recognized as the founder and main operator of Silk Road.

This situation puts the government in an unusual position, if you remember their concerns about the way in which digital currencies are used by criminals in money laundering. Bitcoin is actually just a software code which defines units of value that users can move back and forth among themselves. Bitcoin's value isn't pegged to a hard currency like the dollar or the euro but is rather determined by the demand for digital currency.

The government is still trying to decide what to do with the seized money. The matter is that Bitcoin's value has fluctuated wildly over the past few months. Actually, when Silk Road was shut down, the seized amount was worth only $3.6 million, far below current $27 million. But today a large sale of Bitcoins by the government could drive down the currency's price.

It is known that most goods seized by American authorities end up in the hands of the US Marshals. There the goods are either auctioned or repurposed for government use. The Marshals aren't only experienced in unloading forfeited SUVs or houses, they also deal with complex financial instruments, foreign companies and other kinds of obscure assets forfeited by criminals. Even though Bitcoin is a new form of asset, the Marshals will find out how to liquidate it – whether via an exchange or a buyer who wants to buy it directly from them.

The founder of Silk Road, Ross William Ulbricht, 29, was arrested in October in a San Francisco public library. He was charged by prosecutors in New York with money laundering, computer hacking and drug trafficking and is currently being held at a federal detention centre in New York without bail. Although Ulbricht has maintained his innocence, he hasn't entered a formal plea.
By:
SaM
January 22nd,2014
Posted by:
Date:
Wednesday, January 22nd, 2014
1

| | |
| --- | --- |
| posted by (2014-01-22 14:55:48) | |

| | |
| --- | --- |
| | I wonder why Bit coins are not handled like the current fiat money? You have some damaged or defaced; but still readable enough; the bank will replace it. So since everybody knows the "coins" were taken by the Feds, just void those coins and issue replacements. It would discourage "seizures" we are reading about. The requirement would have to be undisputed documentation as to what happen to the "original" coins before those coins would be voided and replacements issued. |
2

| | |
| --- | --- |
| posted by (2014-01-22 21:04:45) | |

I'm gonna pretend I didn't read that 1st comment.

If they can use the bitcoins as intended to lower any costs of their own operations, I'd be fine with that. If they just wipe the harddrives and destroy the currency, that's fine with me, too. Auctioning them might be good, but they would probably not know how to do that.
3

| | |
| --- | --- |
| posted by (2014-01-22 21:05:26) | |

| | |
| --- | --- |
| | They can give them to me |
4

| | |
| --- | --- |
| posted by (2014-01-23 01:42:24) | |

| | |
| --- | --- |
| | FUKK THA FEDZ ,, I AGREE WITH #1 ,, OR THEY CAN GIVE EM TO ME ,,,OR BETTER YET FEED THA HOMELESS IN AMERICA ,, GREEDY CRIMINAL ORGANIZATION <--- "THE U.S GOVERMNT" ,, IS IT THAT HARD TO FIGURE OUT ,, STUPID YANKEE F-IN DOODLEZ |
5

| | |
| --- | --- |
| posted by (2014-01-23 11:16:04) | |

| | |
| --- | --- |
| | There is only a finite amount of Bitcoins that can exist or be mined, the more mined the harder they become to mine, which is one of the reasons they increase in value. If they destroy the seized coins they cannot be re-mined and may help increase the value of them. It wouldn't surprise me if the yanks gave them to one of their enemies to help keep the war running, like they do with all their old/spare guns and ammo. |
6

| | |
| --- | --- |
| posted by (2014-01-23 17:13:59) | |

| | |
| --- | --- |
| | They'll either sell them on Mt. Gox and drive the price down(this is when you buy) or they will keep/destroy them which will just mean there will be a few hundred thousand less Bitcoins out there, making them more valuable. |
7

| | |
| --- | --- |
| posted by (2014-01-23 22:44:35) | |

| | |
| --- | --- |
| | bitcoins will be useless soon, no value, not a recognized currency. |
8

| | |
| --- | --- |
| posted by (2014-01-25 05:55:51) | |

| | |
| --- | --- |
| | give it to extratorrent .... thay will make good use of it |
9

| | |
| --- | --- |
| posted by (2014-01-25 22:04:51) | |

| | |
| --- | --- |
| | i would totally claim them |
10

| | |
| --- | --- |
| posted by (2014-02-09 16:54:33) | |

| | |
| --- | --- |
| | a bitcoin is as real, and as valuable as a credit default swap. Like all ponzi schemes, the top of the pyramid will cash out, and the base will get the proverbial shaft. |
Articles Search
Most Popular Stories
Articles Categories
Articles Tags