British Online Security Initiative: Weak Password Is Better than Nothing

Added: Friday, January 24th, 2014
Category: About Torrents > Staying Safe And Secure
Tags:ET, p2p, Torrent, Piracy, Peer To Peer, Network, Hackers, Internet, BitTorrent, Google, utorrent, bitcomet, extratorrent, 2013, www.extratorrent.cc

The head of the UK Government's Get Safe Online is sure that public safety is not helped by being so absolutist about strong passwords. Of course, strong passwords are better than weak ones, but it is better to just inform people that any password is better than no password.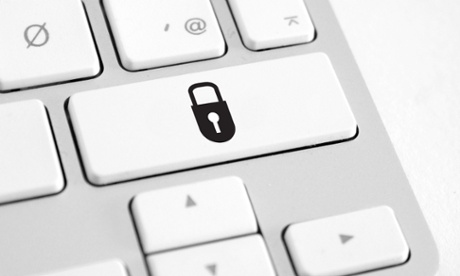 They point out that it is just the same as about the lock on the door. Anyone understands that if you have no lock on your door, any lock is better than nothing. But if you have decided to put a lock on your door, you won't choose the one that everyone has a key from. The analogy is the same – it is strongly recommended to get a good, solid password. But if you don't have it at all, then "12345" is a starting point.

UK Government's Get Safe Online chief was talking about the launch of the Cyber to the Citizen initiative, started in cooperation with BCS, the chartered institute for IT experts. The initiative would provide BCS members with the resources and training to educate people about safety on the Internet. Their aim is to spread the word and educate people (so we spread a word about it and tell you – go change your password for a stronger one!). Well, they are right: the Internet can be scary for the newcomers, but people can't do without it anymore.

Along with this simple online security advice, the Cyber to the Citizen initiative is going to teach people how to ensure wellbeing on the Internet. This includes spreading simple rules like not to write things in an email that you wouldn't say face to face. The communication should be about respect, integrity, and trust, while there's no over-the-shoulder accountability – now many people just type what they feel, especially kids.

Anyway, the main aim of the project is cyber security. So please don't forget about passwords and their strength.
By:
SaM
January 24th,2014
Posted by:
Date:
Friday, January 24th, 2014
1

| | |
| --- | --- |
| posted by (2014-01-24 19:09:23) | |

| | |
| --- | --- |
| | good solid passsword ! but i often forget the password and have to reset it . |
2

| | |
| --- | --- |
| posted by (2014-01-24 22:42:49) | |

| | |
| --- | --- |
| | not all websites need stronger passwords for be secure because are not popular and in risk of someone have spying what others spent fortunes in secure log in out protection. Also,if you make stronger password it no accepting until you make easy regular words and numbers; and certificate for browsers show need more strong password and...maybe having reason for secure servers and detectives online if article say it! |
3

| | |
| --- | --- |
| posted by (2014-01-26 01:59:57) | |

| | |
| --- | --- |
| | Password decryption has been around for quite some years and using a mix of upper/lower case letters and numbers etc using around 16 or more characters is the only reasonably safe password,for the UK government to recommend 1234 is ridiculous in the extreme as are their attempts to police the internet and block sites on bogus witch hunts that cost millions to produce zero results,after all it has all been done in the states for the last 13 years in one form or another which was why Bill Binney left the NSA in 2001 and it has produced no results worth a damn. |
4

| | |
| --- | --- |
| posted by (2014-01-26 02:03:49) | |

| | |
| --- | --- |
| | *perhaps the recommendation of weak passwords (1234) is their attempt to lull the foolish into thinking they are safe with a weak and pathetic password,we can only assume no one is stupid enough to follow this recommendation. |
5

| | |
| --- | --- |
| posted by (2014-01-26 23:04:52) | |

| | |
| --- | --- |
| | Did we read the same article? The only recommendation I saw was for a good, strong pword. |
6

| | |
| --- | --- |
| posted by (2014-02-09 17:06:22) | |

It is funny, but dictionary attacks mean that his calculation of entropy is wrong.
The problem with devising a system for generating a password is that you need a system that won't help those trying to work out the password.
This is why physical security is stronger than password security, and so online banking is typically done with those keypad thingies and high security computers should not be connected to the internet to allow remote access at all.
Articles Search
Most Popular Stories
Articles Categories
Articles Tags