China Blocks Websites Revealing Elite's Offshore Holdings

Added: Wednesday, January 29th, 2014
Category: Recent Headlines Involving File Sharing > Current Events
Tags:ET, p2p, Torrent, Piracy, Peer To Peer, Network, Hackers, Internet, BitTorrent, Google, utorrent, bitcomet, extratorrent, 2013, www.extrattorrent.cc

China continues to block foreign news websites which revealed details of offshore holdings owned by the relatives of senior leaders. In the meantime, the reports appeared about a propaganda directive that ordered online services to target users who post on the issue.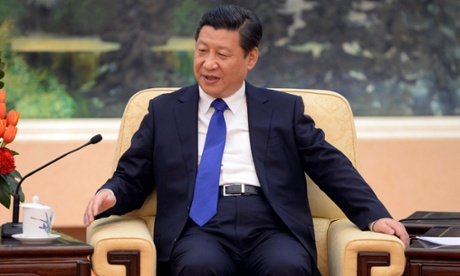 The website responsible for monitoring censorship instructions ordered to immediately find and delete the foreign media report titled "China's Secret Offshore Tax Havens" and its quotes. Interactive platforms were ordered to strictly check Internet users and remove all related images and accusatory comments about leaders and the government. The instruction also ordered to block the IDs of people having an evil influence and recommended to coordinate on-the-ground investigations with the relevant authorities.

It turned out that a number of websites (including the Guardian and the International Consortium of Investigative Journalists) which worked on the project were blocked in China. The portals started to experience access problems right after they published the reports. By the way, such websites as The New York Times and Bloomberg have been blocked in the country for the last couple years after publishing reports on the wealth of leaders' families.

Other services were blocked when ICIJ, which has coordinated the 2-year investigation into offshore secrecy, announced its intention to publish the details of over 37,000 offshore companies with ties to China, Hong Kong and Taiwan. The reporters believe that the publication of the details was in the interests of bringing accountability to the notoriously impenetrable offshore world. Secrecy in China would only create an environment where fraud, tax evasion, money laundering and other corruption will thrive. But it seems that the country's government doesn't agree.

Soon after the report was published the references to it could still be seen on the Sina Weibo microblog, but many other comments and links had been deleted. In addition, the service allowing people to search censored posts confirmed that "ICIJ" had been blocked as a keyword. Apparently, some users had deleted related posts themselves. This was done because China has recently intensified its controls on the Internet and allowed users to be tried for defamation if untrue Internet posts were visited by 5,000 internet users or reposted 500 times. Chinese government claims that the measure was necessary to prevent online rumors which could have hurt individuals and damaged society.

Industry experts admit that while the use of offshore structures can indeed facilitate the avoidance of tax or the moving of money overseas, they can also be very useful for legitimate businesses, particularly when operating abroad, because of Chinese restrictions and legislation.

By:
SaM
January 29th,2014
Posted by:
Date:
Wednesday, January 29th, 2014
1

| | |
| --- | --- |
| posted by (2014-01-29 22:33:30) | |

| | |
| --- | --- |
| | Republicans in the U.S. turn green with exploitation envy. |
2

| | |
| --- | --- |
| posted by (2014-02-02 00:15:46) | |

WOW

A government telling its people they need to be happy about being poor and should smile whilst trying to make ends meet as they stash away millions in their private vaults

Who on earth could imagine such a thing could happen anywhere in the world..........


Kind of comical that western media is trying to highlight this whilst seeming to be pretty much incapable of any valid or relevant investigative showcasing of their own politicians corrupt pocket lining

Go figure
3

| | |
| --- | --- |
| posted by (2014-02-04 04:37:22) | |

ubermik1967: You mean stuff like the US and Switzerland ending tax havens? You mean where Obama signed a law that prevents insider trading by government employees (senators would make a fortune trading on inside information that was legal up until last year. Politicians are not rich for no reason, nor want to do public service out of the kindness of their hearts)?
There is corruption everywhere, but to say US isn't doing anything is simply not true.
4

| | |
| --- | --- |
| posted by (2014-02-04 07:01:06) | |

| | |
| --- | --- |
| | of course they did, they don't want the people to know the truth, their government is just using the iron fist of communism to control the people while the leaders get rich from capitalism and hide their money for when they get a chance to retire... if other jealous party leaders don't get them arrested and executed first so they can take their money. |
5

| | |
| --- | --- |
| posted by (2014-02-16 14:47:05) | |

| | |
| --- | --- |
| | Something tells me the citizens of China are well aware of their leadership's privilege and impunity. They're just too scared to do anything about it. |
Articles Search
Most Popular Stories
Articles Categories
Articles Tags