UK Calls for New Online Abuse Law

Added: Wednesday, February 5th, 2014
Category: Recent Headlines Involving File Sharing > Current Events
Tags:ET, p2p, Torrent, Piracy, Peer To Peer, Network, Hackers, Internet, BitTorrent, Google, utorrent, bitcomet, extratorrent, 2013, www.extratorrent.cc

Shadow minister Helen Goodman believes that the UK legislation around cyberbullying is very confused, and has argued for better protection for teenagers on the Internet. The minister for culture, media and sport calls for the UK to adopt a clear legal framework to address the problem of cyberbullying and the suicides of vulnerable kids.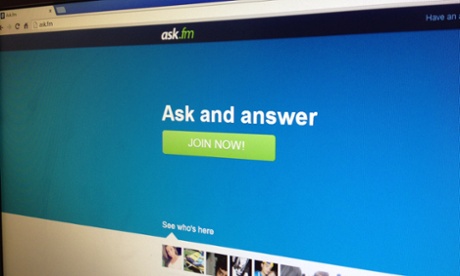 At a packed debate on childhood and the worldwide web in Westminster, Helen Goodman pointed out that it's the responsibility of legislators to do something to tackle the problem of cyberbullying. She claimed that the authorities don't want another voluntary response and should fill the gap between online and real identity by making cyberbullying a criminal offence. In the meantime, the current legal situation is very confused, but an offence of cyberbullying should mirror charges of harassment if it is brought in the real world.

Helen Goodman also emphasized that a solution needs to involve education along with the law, and argued for more robust content controls in order to protect underage teens. She believes it is normal to apply the norms built up over five decades – what we see in the cinema and on TV – to the web. The 13-year-olds shouldn't be put into an adult space.

In response, delegates expressed concern that a heavy-handed move could criminalize rather than teach kids. They say search providers will need to deliver some positive material for children who surf the Internet.

Of course, some recall David Cameron's one-click filters enforced by ISPs, warning pages on adult material, and moves to block porn from public Wi-Fi services. The supporters of Prime Minister agree that the real problem with user-generated websites is that some unmediated services would require new law.

The number of young people's deaths because of cyberbullying or web influence of other kind has increased in the recent time. For instance, 15-year-old Tallulah Wilson died a year ago when she was hit by a train. It turned out that the girl had developed an alternative fantasy life online. Another example is 14-year-old Hannah Smith, who was found hanged after being bullied on the open-discussion website Ask.fm.
By:
SaM
February 5th,2014
Posted by:
Date:
Wednesday, February 5th, 2014
1

| | |
| --- | --- |
| posted by (2014-02-05 16:11:30) | |

| | |
| --- | --- |
| | i got name called at school all the time just because i have epilepsy and because sometimes i got proper frustrated i was getting into fights and then getting into isolation and twice i got suspended and was warned next time i get suspended i was expelled because i swore at teachers for not doing anything about it but after a while i didn't let the name calling bother me.The school was called St.Bedes in bradford UK if you have kids don't send them there because they get bullied if they have a disability and my mate was one of those people that smelt im not saying that in a bad way he was just one of those people and they bullied him for that and you don't learn jack s*it there.So if you don't want your kids to have the brain of a moron i suggest you don't send them there. |
2

| | |
| --- | --- |
| posted by (2014-02-05 18:05:46) | |

| | |
| --- | --- |
| | if you're too stupid to use the plethora of features to mitigate people you don't want to talk to on the internet then you shouldn't be on the internet period. |
3

| | |
| --- | --- |
| posted by (2014-02-05 23:24:03) | |

Cyber bullies are just as cowardly or more so than the insecure socially inept bullies on the playground,if either type was secure in themselves,their sexuality and or their standing in their peer group they would not need to belittle,goad or abuse others to attain Kudos and those that follow and reinforce their antics are no more than sheep being led through fear or peer pressure themselves.
It must be said there are many keyboard warriors who troll sites just to poke fun or ridicule others,but if people put themselves out there they should expect to get nudniks who will try that sh1te to get a rise or flame them,some things never change whether at school or on the WWW no one should use it as an excuse to try and impose watersheds or try and make sites banned to people of a nervous disposition or any other reason since politicians do not pay the cable bill it is for parents to control and monitor what their children see,do and play online,lest we act like sheeple ourselves and allow Big Brother to bully us into allowing more stupidity on the WWW from the offices of David Cameron who has sold us and our privacy to the NSA and corporate America already.
4

| | |
| --- | --- |
| posted by (2014-02-11 16:33:54) | |

| | |
| --- | --- |
| | i think i just pressed the BLACKLIST BUTTON |
5

| | |
| --- | --- |
| posted by (2014-02-18 19:27:29) | |

| | |
| --- | --- |
| | sorry is base 2 a technological advancement ? what technology would that be, whats being referred to in this article is 50 years out of date. Obviously these people must be dimwits don't like a film don't watch it, worried about on line abuse then don't let them access an on \ off box sorry computer ! etc . Clearly a very high IQ is needed to work that one out. Bringing them up and not dragging them up is a good start aswell. |
Articles Search
Most Popular Stories
Articles Categories
Articles Tags