Apple Having Hard Times in China

Added: Thursday, February 6th, 2014
Category: Bit Torrent Freedom > The Industries Of Records, Gaming, Software, Movies
Tags:ET, p2p, Torrent, Piracy, Peer To Peer, Network, Hackers, Internet, BitTorrent, Google, utorrent, bitcomet, extratorrent, 2013, www.extratorrent.cc

While Apple is trying to convince the world that it is doing well in China, it seems that it isn't going to happen. Indeed, Apple had a quite disappointing March-quarter revenue forecast, as well as weak holiday iPhone sales. The most interesting thing was how much the media over-estimated initial demand from China Mobile's 700 million-plus subscribers: in result of 30 million units per year over-estimation, Apple's share price up 18% higher in the 4th quarter.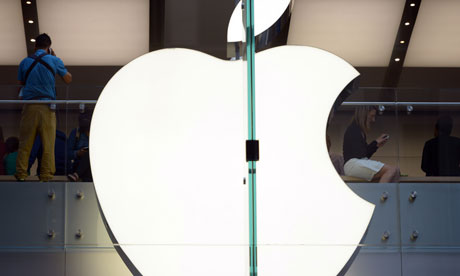 This shortfall caused some doubt about China's appetite for Apple products and raised concerns about flagging global demand for smartphones and tablets. It is known that Apple and China Mobile concluded a deal in December 2013, and iPhones have been on sale since January.

But the experts point to the obvious reason for the failure: Apple tried to apply its general business model in China, with products much more expensive than those that were already in the market. But China is a market that requires special attention. The Chinese buyers are more sensible and have less money to waste. For example, the iPhone there costs $740 – 10% of the average urban income of $7,600. In addition, insufficient high-speed 4G wireless coverage couldn't help make the device worthwhile. Finally, Apple faced stiff competition with cheaper products from local manufacturers like Huawei and Xiaomi.

However, the company arrogantly refused to adapt to the local market, and its doom became obvious. Indeed, Apple's iPhone 5C, which was supposed to fill in the cheap phone niche in the market, appeared to be just $100 cheaper than the high-end 5S.

Perhaps, iPhone users can be waiting for the next iteration, as the latter is widely rumored to adopt the larger screens that Apple's rivals have proved to be more popular with Asian buyers. But it is unclear why people would want to buy a more expensive version of technology which is already out there.

Apple seems to believe that it will do better when China Mobile's high-speed 4G mobile networks start to expand. However, there are just 16 cities covered at the moment, and this factor will also work in favor of other tech giants, who all have 4G offerings ready at a lower price than Apple.

In the meantime, Apple argued that investors shouldn't pay too much attention to that sales forecast, insisting that underlying demand remains strong. But the industry experts think that if Apple keeps using its outdated business model it will get more and more of a kicking from its competitors.
By:
SaM
February 6th,2014
Posted by:
Date:
Thursday, February 6th, 2014
1

| | |
| --- | --- |
| posted by (2014-02-07 15:51:36) | |

'experts think that if Apple keeps using its outdated business model it will get more and more of a kicking from its competitors.'

And it couldn't happen to a better company! The only thing they have going for them is name recognition. Almost all mobile manufacturers put out similar (or better) products these days.
2

| | |
| --- | --- |
| posted by (2014-02-08 19:22:55) | |

| | |
| --- | --- |
| | SHITpple sucks |
3

| | |
| --- | --- |
| posted by (2014-02-10 22:34:03) | |

| | |
| --- | --- |
| | I agree with you guys can't stand Apple |
4

| | |
| --- | --- |
| posted by (2014-02-11 02:55:37) | |

| | |
| --- | --- |
| | Love apple |
5

| | |
| --- | --- |
| posted by (2014-02-18 19:34:55) | |

There's still a consumer ideology mismatch between the East and West. Consumers from the East are more likely to save disposable income rather than spend them on nominal goods like the average American consumer due to less emphasis on materialism.

At the same time, wage still hasn't risen to meet the higher standard of living that's being pushed on them.
Articles Search
Most Popular Stories
Articles Categories
Articles Tags