Another Mass Piracy Lawsuit Killed by US Judge

Added: Thursday, February 6th, 2014
Category: Recent Headlines Involving File Sharing > Ridiculous Criminal Trials
Tags:ET, p2p, Torrent, Piracy, Peer To Peer, Network, Hackers, Internet, BitTorrent, Google, utorrent, bitcomet, extratorrent, 2013, www.extratorrent.cc

About half a million people in the United States have been sued for file-sharing in recent years, but rights owners face difficulties when filing those cases now. For example, a federal judge in Iowa has recently ruled that rights owners can't join multiple defendants in one suit, because there is no evidence they shared files with each other. This could make any mass-BitTorrent piracy lawsuits virtually impossible.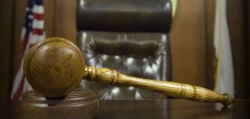 Lots of reports confirm that hundreds of thousands of Internet users have been sued for illegal file-sharing in the US, most of them having been joined together in large cases. The matter is that it makes it very cheap for the rights owners to obtain the details of the defendants. In other words, instead of paying filing fees for each Internet user, they pay once by suing thousands in one case. Such mass-BitTorrent cases are built on the assumption that the file-sharers acted in concert, as they all downloaded the same torrent file and joined the same swarm.

However, one of the federal judges disagreed after taking the time to understand how BitTorrent works. Apparently, not many judges do so. For example, to join multiple defendants in one suit plaintiffs have to make it clear those were involved in the same series of transactions. In case of BitTorrent, the alleged pirates have to trade files with each other. But in most of BitTorrent cases, there were months between the time the first and last defendant was spotted sharing the copyrighted content, so it is very unlikely that all infringers shared files with each other.

Moreover, even if the defendants were found to share the file at the same time, it does not necessarily mean they shared it with each other. In response, copyright owners argued that alleged infringers could be joined in a single lawsuit as they shared a torrent file with an identical SHA-1 hash. Again, the judge wasn't frustrated with unfamiliar terms and noted that the hash still provides no evidence file-sharers actually interacted with each other. The pieces of the file copied or uploaded by any individual defendant may have gone to any other file-sharer from a given swarm who are not in the case.

This is why Iowa judge decided to limit all mass-BitTorrent lawsuits to one defendant and dismiss the cases of all others. This decision means that movie studios won't succeed at filing cheap mass-lawsuits before this judge. While other judges don't have to reach the same conclusion, this ruling provides defendants with extra ammunition to fight such cases.

Thanks to TorrentFreak for providing the source of the article.
By:
SaM
February 6th,2014
Posted by:
Date:
Thursday, February 6th, 2014
1

| | |
| --- | --- |
| posted by (2014-02-07 14:07:41) | |

| | |
| --- | --- |
| | Tech savvy judge got it going on |
2

| | |
| --- | --- |
| posted by (2014-02-07 16:04:36) | |

'this ruling provides defendants with extra ammunition to fight such cases'
It's called a LEGAL PRECEDENCE, and all FUTURE lawsuits will be able to use this as part of a defence (depending of conditions). It means it just got a HELL OF A LOT HARDER to make a conviction in a mass file-share lawsuit, as the prosecution will have to PROVE that all defendants shared the SAME downloaded file.

BTW, if people would just use a web based proxy for their torrent client, there couldn't BE a lawsuit, as the proxy servers (usually) only keep their logs for 14 days. (It takes a prosecutor longer than that to even decide to TAKE the case, by which point the the logs have been deleted.)
3

| | |
| --- | --- |
| posted by (2014-02-09 00:01:14) | |

Very interesting! Do they have any good free proxy
services that actually work with torrents? Or what's
the best paid proxy services? So many proxy services
that some say works and others don't work to good.
4

| | |
| --- | --- |
| posted by (2014-02-09 03:31:35) | |

Whilst such legal precedence may or may not be helpful in a federal court it is of no use whatsoever in an English or European court of law and it is always discretionary to the judge and state presiding in the case as to whether such precedence is upheld.
It may also be beneficial to use a vpn/web proxy, but there is always the chance that one or more of Americas partner countries Cyber squads will seize the servers in question without warning clone the information therein and simply use the excuse that it is due to anti pedophile or anti-terrorism searches,such witch hunts have been done before going back to 2003/2004 in the torrenting community and are not a new concept since under anti terrorism legislature they can search and seize servers at anytime if they say they have reasonable suspicion to believe BS.
5

| | |
| --- | --- |
| posted by (2014-02-11 02:03:57) | |

Legal precedence may only b e used in the country in which the first ruling was made, and there may be OTHER cases that went the opposite way, in which a reverse legal precedence (ie FOR the prosecution, instead of the defendant) may exist, but it's hard to win a case in a situation where no similar cases have ALREADY been won. (the FIRST win in this situation is called a LANDMARK case)

As for web proxy's and VPN's, most web-based proxy servers and VPN's have a 14 day policy, where all traffic logs are wiped after 14 days ... you just have to use servers in countries that have the ability to stand up to the US bully tactics. (I mostly use JAPANESE VPN servers. Their servers are reasonably unfiltered, and since they OWN US$1.2 trillion of US debt, the USA has to tread carefully in case the Jap's decide to call in the whole owed debt, and bankrupt the US economy.)

PS. China ALSO owns US$1.2 Trillion in US debt, but their servers are so heavily filtered they're USELESS.

PPS. The US can only seize servers in foreign countries with that countries PERMISSION! Certain countries are more likely to give that permission than others (eg. Japan, China, Russia, and France will most likely say 'F*#$ OFF' than allow that.)
6

| | |
| --- | --- |
| posted by (2014-02-13 23:17:13) | |

| | |
| --- | --- |
| | ^ok??? |
7

| | |
| --- | --- |
| posted by (2014-02-19 18:52:30) | |

| | |
| --- | --- |
| | If only. It takes more than one egg to make an omelette - and this is one mofo of an omlette. |
Articles Search
Most Popular Stories
Articles Categories
Articles Tags