China is Losing More Net Firms After Google

Added: Friday, March 26th, 2010
Category: Headline News > World Affairs
Tags:ET, p2p, Torrent, Piracy, Peer To Peer, Network, Hackers, Internet, BitTorrent, Google, utorrent, bitcomet, extratorrent, 2010, www.extrattorrent.com

China is in real problem now. Two more internet firms, Network Solutions LLC and Go Daddy have made their decisions to sweep out of China. The main reason about why they are doing so is the restrictions over internet freedom and censorship that are made compulsory on them by the authorities of China.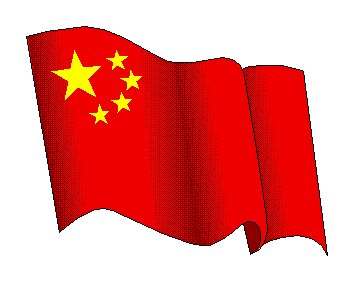 Executive Vice President of Go Daddy, Christine Jones said that no new websites would be registered by the company from now onwards in China. The step that they are taking is because of New website ownership rules of China. These rules were to be followed by giving proper information, even personal too, along with photographs of the ones who are holding .cn domains. All this stuff are to be submitted to Chinese Government, as stated by company.

This is not the only site that's backing off but there is one more that is Network Solutions LLC, which provides almost similar service as Go Daddy. And their point was also same as of Go Daddy that they too are going to forbid themselves from the registrations of China web in December and even for the same reason about the restrictions and censorship rules.


Christopher Smith, the Congressman, is in support of these companies and see what he said. "It's a powerful sign that American IT companies want to do the right thing in a repressive country. But Go Daddy and Google deserve more than praise for doing the right thing in China. They deserve our government's support not lip service — but tangible, meaningful support," added by Smith.


It seems like China is going to get effected badly from the backing off for these important and big internet firms because of the unusual rules and regulations made recently by the China Government.

We never know whether China is sad or happy about this incident but the companies surely are known about the fact that they are doing right and they took absolutely true decisions for them.


Just hoping for the best for China. Let's see what's going to come next and who is going to sweep off now.


By:-

EMUworld

March 26th, 2010Posted by:
Date:
Friday, March 26th, 2010
1

| | |
| --- | --- |
| posted by (2010-03-26 12:39:51) | |

| | |
| --- | --- |
| | Love it never liked google being their in the first place a huge mistake . . |
2

| | |
| --- | --- |
| posted by (2010-03-26 14:56:11) | |

| | |
| --- | --- |
| | China is communist state so it is bound to happen.They will create their own rules and they don't care about their people's freedom. |
3

| | |
| --- | --- |
| posted by (2010-03-26 20:20:15) | |

| | |
| --- | --- |
| | China can do what it wants. I love that companies are saying 再見 insted of changing and jumping through China's hoops. Thanks again SaM! |
4

| | |
| --- | --- |
| posted by (2010-03-26 20:51:29) | |

| | |
| --- | --- |
| | this is true china is a communist country and doesnt care about "freedom", but every dictator throughout history has believed in freedom, freedom for him self !!.... but with all the power in the net, the leader of china is only hurting the country. |
5

| | |
| --- | --- |
| posted by (2010-03-27 05:14:30) | |

Communism doesn't care, they FEAR loss of control, if most of there government fell today, the people after 1000's of years of repression wouldn't know what to do either.

So any way you look at it, its a Lose/Lose situation... If the Chinese Gov. Wants to help there people, stop from trying to make them into Complete and Utter idiots by controlling there every thought.

in the End, it only Backfires! Communism's Control, only breeds greed of more control, eventually ending in Civil wars.

In this modern age, there's no room for Communism and its constant struggle for more Control over everything.
6

| | |
| --- | --- |
| posted by (2010-03-27 07:59:24) | |

| | |
| --- | --- |
| | I say boycott China alot of goods made from there are junk, long live freedom!. |
7

| | |
| --- | --- |
| posted by (2010-03-27 08:02:12) | |

| | |
| --- | --- |
| | China is a very communist state indeed the people are not truly free. |
Articles Search
Most Popular Stories
Articles Categories
Articles Tags