UK Police Continues to Cease Infringing Domains

Added: Tuesday, April 15th, 2014
Category: Recent Headlines Involving File Sharing > Current Events
Tags:ET, p2p, Torrent, Piracy, Peer To Peer, Network, Hackers, Internet, BitTorrent, Google, utorrent, bitcomet, extratorrent, 2013, www.extratorrent.cc

A well-known anti-piracy campaign called Operation Creative is continued by the UK police. A few days ago, the detectives arrested an individual in his mid-20s on suspicion of operating a number of streaming links websites. The police also suspended a number of domains and put a familiar warning banner on their main pages.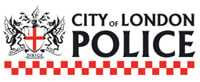 The police clarified the stages behind the ongoing campaign aimed at killing the illegal content websites. They said that the website owner is contacted and offered the opportunity to engage with the police, thus receiving a chance to correct their behavior and to start to operate legitimately. The officers clearly state that if a portal fails to comply, many other tactical options may be used. Such options include contacting the domain registrar to suspend the website or disrupting advertising revenue.

So, the disruption plans are clearly on the police agenda, but they also rely on the traditional investigation and arrest process, and now that's exactly what they do. A few days ago, the officers arrested a 26-year-old individual in York, England, on suspicion of operating some streaming-related domains. The police confirmed that those sites have been suspended and the suspect was taken to a local police station for questioning. The industry observers also found out that some sports streaming domains were also suspended last week.

At the moment, the websites redirect to a page with a statement claiming they are under investigation for online copyright infringement. All domains having the word "boxing" in their titles linked to the biggest boxing events in the world, which would have put them on a collision course with legitimate content providers, such as British Sky Broadcasting, BT Sport and cable provider Virgin Media – all of them profit from that market.

Another suspended website linked to streams of many sporting events, thus putting itself firmly in the cross-hairs of the powerful Premier League. Many other websites would certainly have claimed unpopular with the NHL, NBA and ESPN.

Although the suspended streaming services certainly embedded videos and provided links to pirated content hosted elsewhere, their operator claims he has nothing to do with making the content available. The investigation is ongoing to find out if this is true.

Thanks to TorrentFreak for providing the source of the article.
By:
SaM
April 15th,2014
Posted by:
Date:
Tuesday, April 15th, 2014
1

| | |
| --- | --- |
| posted by (2014-04-15 23:55:17) | |

| | |
| --- | --- |
| | as one former rap group N.W.A. once said f*$k tha police |
2

| | |
| --- | --- |
| posted by (2014-04-16 00:13:37) | |

| | |
| --- | --- |
| | Pricks!! |
3

| | |
| --- | --- |
| posted by (2014-04-16 01:58:39) | |

| | |
| --- | --- |
| | Maybe their websites weren't difficult, free and with poor quality so police were see interesting at all them like many years ago where any extension of any domain defended the owner of any domain own at any court infringement. also, easy money from any content from any piracy for all ready alert large companies of their products could go any to the court. Many has copy rights and how be competitive with that word that made popular to many? .. advocate is in their package after edit a website .. no!.. |
4

| | |
| --- | --- |
| posted by (2014-04-16 04:03:36) | |

| | |
| --- | --- |
| | That would be "seize", not "cease". |
5

| | |
| --- | --- |
| posted by (2014-04-16 11:14:43) | |

| | |
| --- | --- |
| | why can they not leave as alone!!!!!!!!!!!!!!!!!!!!! |
6

| | |
| --- | --- |
| posted by (2014-04-16 21:47:48) | |

| | |
| --- | --- |
| | Haven't they got anything else better to do, like knocking down innocent passers-by from behind and getting away with manslaughter? |
7

| | |
| --- | --- |
| posted by (2014-04-17 16:55:33) | |

| | |
| --- | --- |
| | Thank God Extratorrent have managed to stay one step ahead so far,the thing is with the UK police their hands are tied by the CPS and they're on a shoe string budget so unless they manage to make several high profile arrests and get convictions and have the sites shut down permanently they will most likely be gone before you know it,fingers crossed |
8

| | |
| --- | --- |
| posted by (2014-04-17 21:27:39) | |

| | |
| --- | --- |
| | my isp blocked most torrent sites . such as tpb and extratorrent ... good old proxies sort that out .. screw isp's |
9

| | |
| --- | --- |
| posted by (2014-04-17 22:48:52) | |

| | |
| --- | --- |
| | isp will lose big money if we cant downloadso they should tell the police were to stick thier truncheons |
Articles Search
Most Popular Stories
Articles Categories
Articles Tags