Russian Social Network under Government's Control

Added: Friday, April 25th, 2014
Category: Bit Torrent Freedom > The Right To Share
Tags:ET, p2p, Torrent, Piracy, Peer To Peer, Network, Hackers, Internet, BitTorrent, Google, utorrent, bitcomet, extratorrent, 2013, www.extratorrent.cc

President of Russia, Vladimir Putin, seems to having taken control of the most popular social network in the country to ensure that he is able to effectively monitor Ukrainian protests. The founder of the Russian Vkontakte (InTouch), Pavel Durov, had previously announced he was leaving the company but said he had withdrawn his resignation just to find allies of Putin sitting in his desk.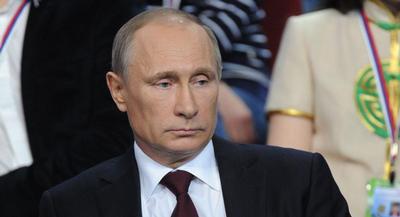 Pavel Durov, 29, was reported in press as saying he had previously refused requests from the local government to censor publications on his website. Pavel, who has been forced to quit the company, confirmed that now Vkontakte goes under the complete control of two people: Igor Sechin and Alisher Usmanov (both of them are connected to President). Perhaps, in the Russian context, this situation was inevitable, and Pavel admitted being happy they managed to last seven and a half years. The creator of the website claims they have done a lot, and part of what has been done cannot be turned back.

Igor Sechin is the CEO of state-owned oil company Rosneft and is also known as President Putin's ex-deputy chief of staff. In the meantime, Alisher Usmanov is recognized as the richest man in the country.

According to the Russian news agency Interfax, the social network claimed they had acted on Durov's resignation letter in March because he hadn't withdrawn it officially within an allowed 1-month grace period. Pavel Durov has since said he has fled Russia because the country is incompatible with online business at the moment.

It is also known that Pavel Durov had been asked by the local authorities to hand over the details of Ukrainian citizens who had used the social network to create groups related to anti-government protests. In addition, Durov was also asked to shut down a group supporting a well-known Russian opposition leader Alexei Navalny. A young businessman said that his rejection to do so had flogged his shares in Vkontakte and he therefore couldn't continue "to make the right decisions" anymore.
By:
SaM
April 25th,2014
Posted by:
Date:
Friday, April 25th, 2014
1

| | |
| --- | --- |
| posted by (2014-04-25 20:28:08) | |

| | |
| --- | --- |
| | Pesky bloody commies!!!, what with what's happening in ukraine, it's like reading tom clancy's novel "Red Storm Rising"..... The wee jobbie's determined to take russia back 30 years.... Where's Rambo when you need him?. |
Articles Search
Most Popular Stories
Articles Categories
Articles Tags