Bitcoin Bots Bought Up Millions from MtGox

Added: Monday, June 2nd, 2014
Category: Recent Headlines Involving File Sharing > Current Events
Tags:ET, p2p, Torrent, Piracy, Peer To Peer, Network, Hackers, Internet, BitTorrent, Google, utorrent, bitcomet, extratorrent, 2013, www.extratorrent.cc

A couple of algorithms, dubbed Willy and Markus, were seen buying about 650,000 Bitcoins in the dying days of MtGox. Apparently, the prices for cryptocurrency were being manipulated late last year by two autonomous computer programs running on Bitcoin exchange MtGox.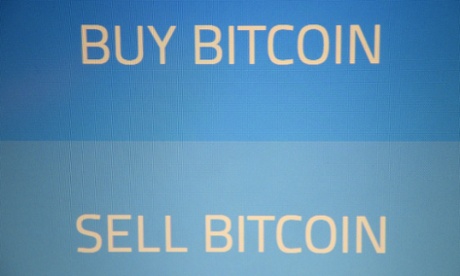 The bots named Willy and Markus allegedly pushed prices of Bitcoin up to $1,000 before the system collapsed in late February 2014. The experts allege that some of the trades were coming from inside MtGox itself – according to the recent report, there's lots of evidence that all of those accounts were controlled by the exchange themselves.

The report uses leaked logs of activity on the now defunct MtGox to analyze the behavior of the Willy algorithm, which emerged late in 2013. The mechanism bought small amounts of Bitcoin at regular intervals for a long time, but until the logs were leaked two months ago, nobody could understand why. The investigators tracked down all trades of the robot, searching for accounts making dozens of Bitcoin transactions every 5 minutes. They discovered that $112 million had been spent to purchase over 250,000 Bitcoin in November.

This may be the reason why Bitcoin suddenly appreciated in value in just one month: the coin's value went from $200 to a peak of $1,132, and then the price collapsed. Now the currency's rate is about $570.

There was also another bot named Markus. This one operated in a less elegant way – without paying any fees, unlike Willy, who paid fees as an ordinary user. In addition, its fiat money spent on coins was all over the place, and prices paid per Bitcoin were seemingly random. The suspicions are that the Markus bot simply acquired the coins for free, instead of spending random prices per Bitcoin. In simple words, the bot was somehow buying Bitcoins without spending a penny.

The total amount of cryptocurrency that the log shows was purchased by Markus and Willy totaled to 570,000 Bitcoin (equivalent to $379 million).

Taking into account that Willy remained active in December and January and perhaps acquired another 80,000 Bitcoin or so, the total comes to 650,000 Bitcoin – the amount the exchange said it had lost to hackers. The question is whether it was really hacked or just lost all money to trading bots.

By:
SaM
June 2nd,2014
Posted by:
Date:
Monday, June 2nd, 2014
1

| | |
| --- | --- |
| posted by (2014-06-05 10:32:13) | |

| | |
| --- | --- |
| | Markus owns Plenty of Fish. Hope this helps. |
2

| | |
| --- | --- |
| posted by (2014-10-05 04:34:31) | |

| | |
| --- | --- |
| | go analyse the mt gox data yourself if you are so paranoid and delusional you can't trust what anyone says |
Articles Search
Most Popular Stories
Articles Categories
Articles Tags