Iranian Hackers Attacked People via Fake Facebook Accounts

Added: Monday, June 2nd, 2014
Category: About Torrents > Staying Safe And Secure
Tags:ET, p2p, Torrent, Piracy, Peer To Peer, Network, Hackers, Internet, BitTorrent, Google, utorrent, bitcomet, extratorrent, 2013, www.extratorrent.cc

Iranian hackers appeared to be involved in a 3-year hacker campaign using Facebook network and a fake news website for spying on military and political leaders of the US, Israel and other countries.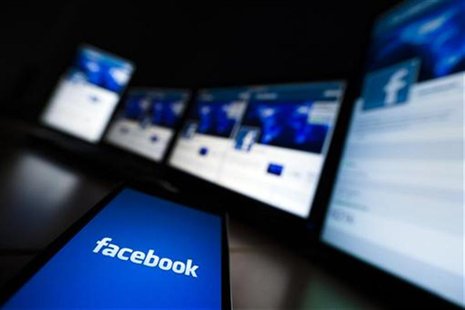 Security experts who uncovered the operation said the spooks' targets were a four-star US Navy admiral, American lawmakers and ambassadors, members of the US Israeli lobby, and other officials from the UK, Saudi Arabia, Syria, Iraq and Afghanistan. At the moment, it is unclear what information had been stolen by the intruders, but it is known that they were looking for passwords to government and corporate networks.

The security specialists explained that the hacking program lasted way too long, which clearly indicates that the spooks had some success. This is how it looks like: the spooks created 6 "personas" who purported to work for a fake news website, NewsOnAir.org. The latter used articles published by the Associated Press, BBC, Reuters and other media outlets. The hackers then built 8 personas who "worked" for defence contractors and other organizations.

The next part of the plan was to create false accounts on Facebook and other online social networks for all those 14 personas. The hackers populated their profiles with fake personal content and approached the victims in attempt to befriend them. According to the security outfits, it seems to be the most elaborate cyber espionage campaign whih exploited "social engineering" that has been uncovered to date from any country.

The intruders approached high-value officials by first befriending with the targets' mates, classmates, colleagues, and other connections over various social networks. They started sending the valuable content that was not malicious, like links to news articles on their fake website, in order to establish trust at first. After they had success in that, they sent links that infected victims' computers with malware, or directed targets to web pages that ask for network log-in credentials.

The spooks used their 14 fake personas to establish connections with more than 2,000 individuals. Security experts believe that the Iranians ultimately targeted several hundred people. After the hack was discovered, Facebook removed all of the offending profiles alleged to be associated with the fake news website.
By:
SaM
June 2nd,2014
Posted by:
Date:
Monday, June 2nd, 2014
1

| | |
| --- | --- |
| posted by (2014-06-03 12:25:53) | |

| | |
| --- | --- |
| | OMG why they're doing this,, |
2

| | |
| --- | --- |
| posted by (2014-06-04 03:05:48) | |

Because they can,it is easy to do and the fault lies solely with facebook since everyone has been added to its database as well as their pictures and their friends so the facade used by the powers that be whether Myspace,Bebo,Twitter or Facebook have only themselves to blame since if they did`nt data mine or publish and change the privacy of its users the so called spooks could not in fact target anyone since they would retain their anonymity.
Personally I have come across many multiple account users who do it for playing cards and other games and its as easy as having a proxy switcher or another such program so no two accounts have the same IP,I chortle when the powers that be get played and hoisted on their own petard and there is a lesson to be learned that when monitoring and cataloguing all its users that same information is open to the end-user and it opens the network up to exploitation by pedophiles,stalkers and even other spies,payback is a bitch.
3

| | |
| --- | --- |
| posted by (2014-06-04 03:15:02) | |

quote: According to the security outfits, it seems to be the most elaborate cyber espionage campaign whih exploited "social engineering" that has been uncovered to date from any country.
It must be said that the above statement is totally BS since it is common knowledge that most of the social Networks most popular today are the result of governmental social engineering by the CIA and it is a practice now employed by the Russians who have control of Social networks within Russia taking the Americans lead.
Articles Search
Most Popular Stories
Articles Categories
Articles Tags