UK Commissioner Waiting for Complaints on Google

Added: Thursday, July 10th, 2014
Category: Recent Headlines Involving File Sharing > Ridiculous Criminal Trials
Tags:ET, p2p, Torrent, Piracy, Peer To Peer, Network, Hackers, Internet, BitTorrent, Google, utorrent, bitcomet, extratorrent, www.extratorrent.cc, 2014

The UK Commissioner's Office claimed that they expect to receive complaints from people requesting to remove their name from Google's search results. Google found itself between the hammer and the anvil, as while the recent court ruling demanded that it remove names from the searches, these moves are criticized by those who claim the company is removing links that are still relevant.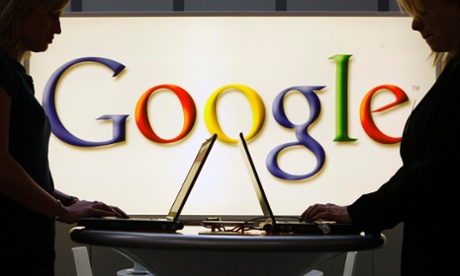 In order to comply with the court ruling over the so-called "right to be forgotten", the tech giant has implemented a system where individuals can request particular links be removed from searches. Only the search results were altered, the web pages with the information remained. Or at least this was what the company promised.

However, some British users have already complained that Google removed search results that were still relevant. Now the UK's Commissioner became the arbiter for disputes between search engines and people who want links removed and is expecting other complaints from people seeking to get their names removed from the search results. Although there has been no complaints thus far, the potential is good, based on the sheer volume of requests Google is receiving, (around 1,000 per day across EU). However, the Commissioner clarified that publishers and other third parties won't be able to complain about it – only the individuals affected by the content of the page.

A few days ago the Guardian complained about the removal of a number of 4-year-old pages from its index via name-based search, and the company had to reinstate them.

The problem is that the removal of links may appear very controversial. For instance, there are worrying members of a pressure group about Collins & Bone, a UK company which 4 years ago was seeking for investors for a business of renovating houses and renting them to students. However, the investigation by the UK government found out that the founders of the company should be disqualified from directorships for a total of 28 years. These were one of the first people to request information about them be removed, and the campaigners who say they were defrauded are afraid that it may soon happen.

As for other search engines operating in Europe, there were not many comments or effort to do what Google is doing. Microsoft's Bing, for example, didn't clarify how it was going to deal with such requests from EU citizens.
By:
SaM
July 10th,2013
Posted by:
Date:
Thursday, July 10th, 2014
1

| | |
| --- | --- |
| posted by (2014-07-11 00:56:19) | |

| | |
| --- | --- |
| | i think its a bad move that google be made to remove certain things. For example, speaking as a parent, if i google for a list of known child molesters in my area and some idiot shows up and the idiot makes a claim to have it removed then its a bad idea. They did the crime, they got convicted, stuff them! let the results be shown as further punishment for the sick perverts that they are. On the other hand, if it's just your average nobody not wanting certain information about themselves that can be proven false public then it's understandable... |
2

| | |
| --- | --- |
| posted by (2014-07-11 22:19:13) | |

It seems absurd but the very man in Cameron's Government that started the hunt for Pedos on the Internet was arrested for possession of Pedo material on his computer as well as other incriminating evidence and there have been no significant reductions in Pedos on the street no great round ups and prosecutions as the internet spying that our government has taken up is not for hunting pedos or terrorists but in order to control the medium,block what they don`t want us to see and hear from independent sources so they can tell us what sh1te they want too and have us swallow it without the ability to verify their information's veracity for ourselves.
Meanwhile all not just a few citizens have had their personal metadata,emails,skype calls,social media monitored and all information collected has been passed to the good ole USA without our permission or warrant,even now the UK are not following the EU legislation forbidding such actions and we are betrayed by those who are supposed to serve us.
3

| | |
| --- | --- |
| posted by (2014-07-11 22:28:15) | |

| | |
| --- | --- |
| | everyone should have the right to be forgotten and no servers should retain information over six months that is not current as for #1`s comment regarding pedo`s you cannot google and find a list of pedo`s since such information is controlled by the police,although the newspaper archives do hold a full record and you may compile your own list from public records and libraries without the aid of Google. |
4

| | |
| --- | --- |
| posted by (2014-07-11 22:34:51) | |

| | |
| --- | --- |
| | The USA has the National sex offender registry (watchdog US) as does the UK, but police do not publish such a registry in the UK.Too many catholic priests and MP`s on it probably. |
5

| | |
| --- | --- |
| posted by (2014-07-13 08:14:27) | |

| | |
| --- | --- |
| | The diversity of European Documentaries have not done correctly as I understand are to be many and Differences Now some cities spend their money to avoid these problems to maintain that they are human and so close in distance where a public chaos would be considered as propaganda if it's true. |
6

| | |
| --- | --- |
| posted by (2014-07-15 07:28:52) | |

| | |
| --- | --- |
| | Hang on once a crime has been committed and someone convicted that should never be removed; I think the courts say only info that's wrong should be forgotten. |
Articles Search
Most Popular Stories
Articles Categories
Articles Tags