Google Search Settlement May Be Blocked in Europe

Added: Wednesday, July 16th, 2014
Category: Recent Headlines Involving File Sharing > Ridiculous Criminal Trials
Tags:ET, p2p, Torrent, Piracy, Peer To Peer, Network, Hackers, Internet, BitTorrent, Google, utorrent, bitcomet, extratorrent, www.extratorrent.cc, 2014

Yelp, the reviews site, has recently joined a complaint to European regulators over the way the tech giant Google promotes its own services alongside those of rivals. Yelp made an official complaint to the European Commission a few weeks ago, demanding to block a proposed settlement with Google. Under the settlement, the tech giant agreed to include links to 3 rivals when promoting its own specialized search services, like shopping or local search.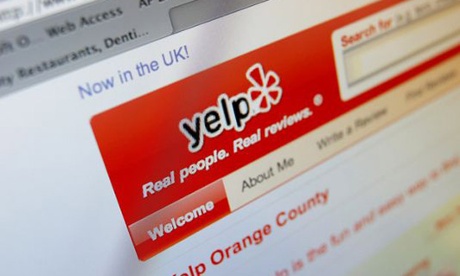 Yelp is concerned that the searches for Google+ Local rank higher in Google results than Yelp's, despite the fact that its freely accessible site has more reviews. According to the recent research, a sample of 500 locations in the United States revealed that there were more reviews on Yelp and that the number of reviews increased faster than on Google+. Moreover, they were on average 5 times longer, while 25% of the Google "reviews" contained no text and only a rating.

Yelp didn't like what is going on and joined Microsoft and some smaller companies in objecting to the deal proposed by Google to the EU competition commissioner. The latter has been trying to formalize a settlement for almost 12 months, while companies say that Google is abusing its dominant position in search, and don't agree to approve of the deal.

"Local search" for location-based data is the largest category of 3.5 billion searches carried out on a daily basis. Local search constitute about 35% of searches on desktop, and almost 50% on mobile. Yelp fears being forced out of the market by the tech giant despite offering a better service.

Although Yelp's revenues can't be compared with Google's, at around $233 million against $60 billion per annum, the service has specialized in providing reviews for locations. For example, Yelp is one of the suppliers to Apple's Maps service.

Under the settlement proposed by Google, its competitors would be given almost equal prominence as Google's own paid-for links in searches for restaurants, hotels, or shopping for items like cameras. But the rivals would have to bid to appear in the search results – which means that they would have to hand over a part of their revenue to Google anyway.

In response, Google argues that it is under no obligation to provide its own rivals with free space.
By:
SaM
July 16th,2014
Posted by:
Date:
Wednesday, July 16th, 2014
No comments
Articles Search
Most Popular Stories
Articles Categories
Articles Tags