Most "Right to be Forgotten" Requests Received from France

Added: Wednesday, August 6th, 2014
Category: Recent Headlines Involving File Sharing > Current Events
Tags:ET, p2p, Torrent, Piracy, Peer To Peer, Network, Hackers, Internet, BitTorrent, Google, utorrent, bitcomet, extratorrent, www.extratorrent.cc, 2014

According to Google's 13-page response to EU data regulators, France has submitted more removal requests than any other country. Indeed, French users were very active in taking down their personal information from search results: Google received 17,500 individual requests involving around 58,000 URLs. France is followed by Germany with 16,500 requests, the UK with 12,000 requests, and then Spain (8,000), Italy (7,500) and the Netherlands (5,500 requests).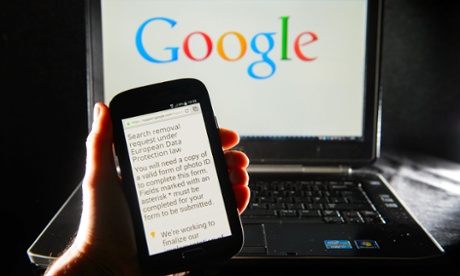 Google revealed the numbers in its lengthy response to questions raised by the EU's Article 29 working party, which left Google, Microsoft and Yahoo a 26-point questionnaire demanding answers after EU's displeasure with the current handling of the requests from individuals. Thus far, Google has removed more than half of URLs requested, with more information requested for approximately 15% of URLs. About 32% of requests have been denied.

It should be noted that the requests only affect searches within Europe. This has led Google and other search engines to only remove search results from their relevant European domains. For example, requests from Germany will only be removed from searches at google.de website. The company's US domain google.com is used by only 5% of European users, and it seems that most of them are travelers from the United States. It is also known that the removals only apply to web, news and image search, while it is unclear whether they affect video searches.

In the meantime, Google's notification to the individuals of the fact that search links have been removed from specific search results has also irked regulators. The company places an alert on all searches involving an individual's name. It states that search results have been modified – it suggests that users who want untampered results should use google.com instead of the local European domain like google.co.uk or google.fr.

Google explained that most name queries are for famous people. Internet users search disproportionately for celebrities and other public figures. This is why the company decided not to show this notice by default for famous people. Google developers confirmed that they continue building out the serving technology for the notification, trying to make the notice to not always appear where it should.

By:
SaM
August 6th,2014
Posted by:
Date:
Wednesday, August 6th, 2014
No comments
Articles Search
Most Popular Stories
Articles Categories
Articles Tags