Microsoft Ordered to Hand Over Foreign Customers Emails

Added: Wednesday, August 6th, 2014
Category: Recent Headlines Involving File Sharing > Ridiculous Criminal Trials
Tags:ET, p2p, Torrent, Piracy, Peer To Peer, Network, Hackers, Internet, BitTorrent, Google, utorrent, bitcomet, extratorrent, www.extratorrent.cc, 2014

A US judge has ordered Microsoft Corp to hand over emails stored in a datacenter in Ireland to the American government. This legal case has drawn concern from privacy groups and the largest tech firms all over the world.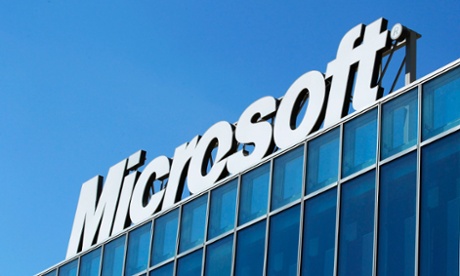 Microsoft, along with other American companies, had challenged a criminal search warrant for the emails, saying that federal prosecutors can't seize customer data stored abroad. However, the US District Judge said the warrant lawfully required Microsoft to hand over any information it controlled, regardless of where it was held, claiming that it is a question of control, not a question of the location.

At the same time, the judge agreed to temporarily suspend the order from taking effect in order to allow the tech company to appeal to the 2nd US Circuit Court of Appeals. This is the first case where a corporation has challenged a search warrant of the United States seeking information stored abroad.

Microsoft received solid support from AT&T, Apple, Cisco and Verizon – all tech giants submitted court briefs, as well as the privacy group EFF. Everyone is worried they could lose billions of dollars in revenue to foreign competitors in case the customers fear their information is subject to seizure by investigators from the United States anywhere in the world. According to Microsoft's statement, the company would appeal.

This court decision concerned a warrant the prosecutors served on the company for an individual's emails held in Dublin. American tech firms say they have been hurt by fears about government intrusion: lots of international companies, including Cisco, Qualcomm, International Business Machines, Microsoft and Hewlett-Packard, reported declines in sales after the Snowden leaks.

In the meantime, American judges are grappling with privacy concerns over personal information. The US Supreme Court ruled a few months ago that police officers almost always need a warrant to search an arrested suspect's mobile phone, given the enormous wealth of information stored on mobile devices.

As for this particular ruling, the court insists that the warrant doesn't involve a search in Ireland – it just requires Microsoft to provide documents it controls.

By:
SaM
August 6th,2014
Posted by:
Date:
Wednesday, August 6th, 2014
1

| | |
| --- | --- |
| posted by (2014-08-06 23:25:30) | |

| | |
| --- | --- |
| | Why does USA want emails from Ireland? Are they Irish citizens or foreigners using Ireland-located services. What does Ireland have to say about this? And nope...not gonna Google it...I want it handed over on a platter...with some tea and cookies, please :^) |
2

| | |
| --- | --- |
| posted by (2014-08-07 00:14:45) | |

| | |
| --- | --- |
| | The problem is America thinks they govern the world. U.s. law should stop at the border. |
3

| | |
| --- | --- |
| posted by (2014-08-07 02:55:40) | |

| | |
| --- | --- |
| | for those who have not read the 2001 whitepaper from the director of the CIA on global domination of cyberspace,it clearly states the objectives of working with its overseas partners in controlling cyberspace and collection of data therein,at least its not going out to them via GCHQ,but it does make you wonder if the Microsoft offices are the same as the 70+ American Microsoft fusion centres which are spy nodes for the American law enforcement and the NSA. |
4

| | |
| --- | --- |
| posted by (2014-08-07 02:57:42) | |

| | |
| --- | --- |
| | Another blatant breach of rights of privacy under the EU legislation of which Ireland is a pert and they should tell Microsoft to go spy in someone else`s country. |
5

| | |
| --- | --- |
| posted by (2014-08-08 00:44:27) | |

| | |
| --- | --- |
| | The world is the US's oyster. |
Articles Search
Most Popular Stories
Articles Categories
Articles Tags