Spotify Helps Artists Sell Experiences

Added: Saturday, August 16th, 2014
Category: Bit Torrent Freedom > The Industries Of Records, Gaming, Software, Movies
Tags:ET, p2p, Torrent, Piracy, Peer To Peer, Network, Hackers, Internet, BitTorrent, Google, utorrent, bitcomet, extratorrent, www.extratorrent.cc, 2014

Thanks to BandPage, the musicians are now enabled to sell "VIP experiences" to their fans from Spotify profile pages, including access to exclusive gigs, meet'n'greets, Skype talks and limited-edition merchandise.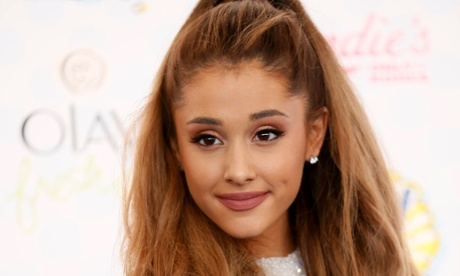 The first musicians to take advantage of the new feature include Miranda Lambert, Ariana Grande and Porter Robinson – the feature will appear alongside existing ticket and merchandise sales on their profile pages. In fact, the experiences are similar to those offered by crowdfunding campaigns on services like Kickstarter, but in this case they are simply sold instead of being offered as rewards for pledges.

BandPage also announced a similar partnership with US service Rhapsody last year. Over 500,000 musicians have profiles on BandPage already. As for the Spotify launch, the customers are able to pre-order Grande's new album and get access to an online stream of her concert debuting its songs. They are also offered to pay for meeting Robinson during his upcoming tour and get a mask prop from a recent video. Finally, Lambert sells the T-shirts and beer-cooler bundles.

More interesting example is US band Tea Leaf Green, which charges fans $200 to collaborate on one of their own songs with its drummer and producer. Another band, The Stone Foxes, asks $30 for allowing its fans to watch soundchecks and meet them on their next tour.

Spotify revealed that the new experiences feature will be live in 9 countries today – the US, UK, Ireland, Australia, New Zealand, Denmark, Sweden, Norway and Iceland. More countries are expected to follow.

By the way, the BandPage partnership helped Spotify out of a hole, since the company's previous partner for selling merchandise via artist profiles was acquired by rival streaming service Beats Music earlier in 2014, with Beats subsequently having been bought by Apple.

Perhaps, the new feature, along with the existing ticketing section on artist profiles, will please the musicians who have criticized the service for the amount paid for plays of their songs.

At the moment, fans can only see the BandPage experiences when visiting the musicians' Spotify profiles. However, they won't be automatically shown when listening to the songs or using Discover section.

Although Spotify now has tickets, merchandise and fan experiences, many industry experts point out that it misses one obvious thing: crowdfunding.
By:
SaM
August 16th,2014
Posted by:
Date:
Saturday, August 16th, 2014
1

| | |
| --- | --- |
| posted by (2014-08-16 22:58:57) | |

| | |
| --- | --- |
| | smart move for all "Never Heard Of Them!" whippersnappers to make some quick green cabage !! |
2

| | |
| --- | --- |
| posted by (2014-08-18 10:01:56) | |

don't see the point in this story? You must struggle with basic comprehension, there's classes you can take for that.
If you're real point is that this doesn't interest you, jog on and comment on something that does.
Articles Search
Most Popular Stories
Articles Categories
Articles Tags