MEP Supports Imprisoned Pirate Bay Founder

Added: Monday, August 18th, 2014
Category: Recent Headlines Involving File Sharing > Ridiculous Criminal Trials
Tags:ET, p2p, Torrent, Piracy, Peer To Peer, Network, Hackers, Internet, BitTorrent, Google, utorrent, bitcomet, extratorrent, www.extratorrent.cc, 2014

Julia Reda, Member of the European Parliament, is visiting Peter Sunde in prison. She admitted that The Pirate Bay founder's imprisonment was a failure of a justice system, which is incompatible with the digital culture. It's been more than 2 months since former Pirate Bay co-founder Peter Sunde was arrested in Sweden and transferred to Västervik Norra, the high security prison facility, to serve his 8-month jail sentence that was handed down in 2012.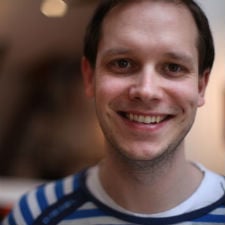 However, Peter has always maintained his innocence, using all legal means to fight back. Sunde also emphasized that his role in TPB didn't warrant being branded a criminal. Julia Reda shares his point of view as the new Member of the European Parliament (MEP) for the Pirate Party. She supports Peter by visiting him in jail and points out that he is there by mistake in the first place.

During her visit, Julia Reda was going to ask Peter Sunde about his conditions, as he previously asked to transfer him to a lower security facility because of facing psychological and health problems due to his circumstances.

Reda points out that Sunde's sentencing results from a so-called failed witch hunt against file-sharing. Instead of embracing people who explore new technologies and business models, the government for some reason decided to crack down on such people as Peter.

The Member of the European Parliament believes that the authorities shouldn't focus on deterrence, but rather do more to encourage and assist copyright owners to develop business models that can fight with piracy. She also noted that a number of founders of file-sharing services have become successful and legitimate entrepreneurs – for instance, the Kazaa developers later brought Skype and Rdio, while Napster's Sean Parker is well known as the first president of Facebook.

Peter Sunde is also regarded as a digital pioneer. He is actively involved in a number of startups, like micro-donation service Flattr and encrypted chat app Heml.is. Now his contributions to these projects have been halted. Unfortunately, Sweden has chosen to jail the digital pioneer trying to make an example of him. Hopefully, more MEPs will share the views of Julia Reda.

Thanks to TorrentFreak for providing the source of the article.
By:
SaM
August 18th,2014
Posted by:
Date:
Monday, August 18th, 2014
1

| | |
| --- | --- |
| posted by (2014-08-18 09:25:36) | |

| | |
| --- | --- |
| | i support them |
2

| | |
| --- | --- |
| posted by (2014-08-18 09:52:36) | |

Kim Dotcom can afford to run the US government straight into the ground with legal costs alone, Vince McMahon (Owner of WWE) almost did it up to the point where the US government chicken'd out.

The difference here is that Pirate Party members are NOT billionaires who could really bankrupt the US Govt hence why the US Govt wanted to illegally seize dotcom's assets.

Dotcom could go much further than Vince did, because the govt won't back down this time 'cos they're in the RIAA's pockets.
3

| | |
| --- | --- |
| posted by (2014-08-18 23:04:13) | |

| | |
| --- | --- |
| | I find it unbelievable that the RIAA, MPAA and ACTA have such lobbying power that entrepreneurs such as Peter Sunde, Fredrik Neij, Gottfrid Svartholm and Carl Lundström are actually imprisoned. Fined is one thing but imprisoned?! |
Articles Search
Most Popular Stories
Articles Categories
Articles Tags