US Telecoms Industry against Expansion of High-Speed Internet

Added: Wednesday, September 3rd, 2014
Category: Bit Torrent Freedom > The Right To Share
Tags:ET, p2p, Torrent, Piracy, Peer To Peer, Network, Hackers, Internet, BitTorrent, Google, utorrent, bitcomet, extratorrent, www.extratorrent.cc, 2014

The US telecoms giants have called on the FCC to block the big cities' plans to expand high-speed Internet services. Verizon, AT&T and other telecoms giants want the FCC to block expansion of high-speed internet networks – one of the victims resides in Tennessee, and the other in North Carolina.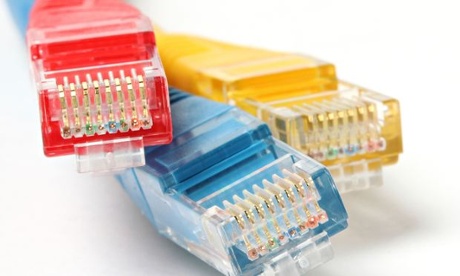 USTelecom, representing the tech giants, claimed that the success of public broadband is a mixed record, with many examples of failures. Given that state taxpayers are on the financial hook when a municipal broadband network goes under, state legislatures should be cautious in limiting or blocking that activity.

For example, Chattanooga in Tennessee has the largest high-speed Internet service in the country: its customers have access to speeds of 1 gigabit per second – this is 50 times faster than the average across the United States. The municipally owned EPB offers service, which has sparked a tech boom in the area and attracted worldwide attention. The company is now petitioning the FCC to expand its territory. It is also known that Comcast and other companies have sued EPB trying to prevent it from fibre optic roll out, but lost.

Wilson in North Carolina is a town of only 49,000 people. It had to launch Greenlight, its own service that offered high-speed Internet, because residents complained about the cost and quality of Time Warner cable's service. The latter lobbied the North Carolina senate to outlaw the service and prevent similar municipal efforts.

Now the tech giants claim that the FCC has no legal standing over the proposed expansions and can't preempt the North Carolina and Tennessee statutes which would prevent them. They explain that states have adopted a wide range of legislative approaches on how much authority they provide to local governments to operate their own broadband networks. Some of them require an election or public hearings before launching a public project, others ask for competitive bids. Still, others restrict the terms of service making the public entities bear the same regulatory burdens as private ones. The coalition also claims that states are within their rights to impose such restrictions, taking into consideration the potential impact on taxpayers in the case that public projects aren't carefully weighed against private investment.

Back in January 2014, the FCC issued the so-called "Gigabit City Challenge", calling on providers to offer gigabit service in at least one community in each state by next year. The move came amid intense lobbying from telecoms giants to stop municipal and other rivals including Google from building and expanding high speed networks.

In response, EPB claimed that communities should be given the right to decide on their broadband futures at the local level. It pointed out that while the private sector failed to serve everyone, public power companies made sure everyone had access to that critical infrastructure.
By:
SaM
September 3rd,2014
Posted by:
Date:
Wednesday, September 3rd, 2014
1

| | |
| --- | --- |
| posted by (2014-09-03 17:16:12) | |

| | |
| --- | --- |
| | Wow, just wow! Up in the Great White North, Calgary has the highest level of Fiber Optic infrastructure and we are demanding more. And no complaints from the service provider; they WANT us to have it. Don't your companies in the US understand that they can actually make MORE money from Fiber Optic services???? |
2

| | |
| --- | --- |
| posted by (2014-09-03 18:13:24) | |

1) -

Yes they do but the public won t pay the higher bills so the only hope is for the locals to get involded huge risk but worth it.
3

| | |
| --- | --- |
| posted by (2014-09-03 18:31:51) | |

| | |
| --- | --- |
| | I guess there's no profit in it for them if there were they would, just like every other big business in the world, its not the public or the individuals interest, its theirs. No shocker there. |
4

| | |
| --- | --- |
| posted by (2014-09-04 01:10:45) | |

| | |
| --- | --- |
| | i dont get it.....if someone has the ability to offer faster speeds what the hell are these larger companys doing trying to block it?....seems like a illegal monoply to me, i dont get what legal reasons they would have to stop them? |
5

| | |
| --- | --- |
| posted by (2014-09-04 07:25:03) | |

| | |
| --- | --- |
| | The "giants" are just too short sited... they should be cheering the fact that the cities are doing all the hard work but still need to pay for connections between cities, which they should concentrate on supplying. That way you can get rid of 90% of your billing head aches and just have a couple of thousand clients all paying a fixed amount each month rather than a few million trying to pay their accounts. |
6

| | |
| --- | --- |
| posted by (2014-09-04 10:47:35) | |

@Greymongrel - it's not about legal reasons, it's about ECONOMIC reasons.
Every person who signs up to their LOCAL high speed connection is one LESS person the tech giants can charge inflated rates to for THEIR service. If too MANY people switch to the CHEAPER, FASTER connections, then the tech giant's would lose a HUGE chunk of their profits.
It ALL comes down to money in the end ... the tech giants have the monopoly, and they don't want to lose their ability to charge whatever they like for substandard service.
7

| | |
| --- | --- |
| posted by (2014-09-04 11:05:34) | |

its because they would give too much product for less money.
remember, the US is the only country in the world that when a person receives a call or text message the receiver pays...
everywhere else only the caller or sender pays...
8

| | |
| --- | --- |
| posted by (2014-09-04 11:06:28) | |

| | |
| --- | --- |
| | i forgot to mention, in Scandinavia there has been fiber to peoples homes for years now already... |
9

| | |
| --- | --- |
| posted by (2014-09-04 12:17:04) | |

| | |
| --- | --- |
| | Its all about using the government to monopolize, people need to wake up and realized that its not capitalism thats the problem, its these companies that own the government agencies that they use to monopolize. Trust me, when they write these laws they leave certain loop holes that allows them to do what they want banned, its not that they dont want it, they just dont want the competition. With all these agencies we do NOT have a free market which is essential to capitalism to flourish and work as it is supposed to. We dont need FCC or FDA or EPA or any of that. |
10

| | |
| --- | --- |
| posted by (2014-09-04 13:08:52) | |

Goggle Fiber came to Kansas and Missouri a couple of years ago. Comcast is shitting itself. We pay 160.00 per month for 24mbps
internet and basic cable with Comcast. We are told Goggle Fiber will be in our area of Missouri next summer. 10.00 sign up, by
doing that you are released from paying 300.00 connect fee. 140.00 per month with Google Fiber will include up to 1gbps internet
speed and premium cable package. Counting the days!
11

| | |
| --- | --- |
| posted by (2014-09-05 01:14:37) | |

| | |
| --- | --- |
| | Tony, your right about companies using the government to screw us for profit. Best example Obama care, Blue cross/Blue shield operates under an anti-trust exemption. Combining their monopoly with mandatory health care is somehow supposed to lower insurance rates? I guess Obama never quite grasped concept of supply and demand. However we do need the government, ever visit a country without an EPA? Not nice! Don't get me wrong, I'm all for a good purge of the crooks in government. I bet if we tied this bunch to poles and shot them the next batch would do their jobs! |
12

| | |
| --- | --- |
| posted by (2014-09-05 18:39:03) | |

| | |
| --- | --- |
| | The companies like the system in place whereby each year they shout "Holy shit we have new technology" for an extra $20 bucks a month you can down load another 50 megabits and then throttle you down when you try to use it. |
Articles Search
Most Popular Stories
Articles Categories
Articles Tags