UK ISPs are Demanded to Log Illegal Downloads

Added: Monday, June 7th, 2010
Category: Recent Headlines Involving File Sharing > Current Events
Tags:ET, p2p, Torrent, Piracy, Peer To Peer, Network, Hackers, Internet, BitTorrent, Google, utorrent, bitcomet, extratorrent, 2010, www.extrattorrent.com

UK's Office of Communications (Ofcom) has approved the list of the UK ISPs that will be required to act as intermediaries in the battle against Internet piracy.

Telecommunications watchdog has published its Code of Practice draft some time ago. In the draft only 7 of the biggest broadband providers were initially revealed to be demanded to conform.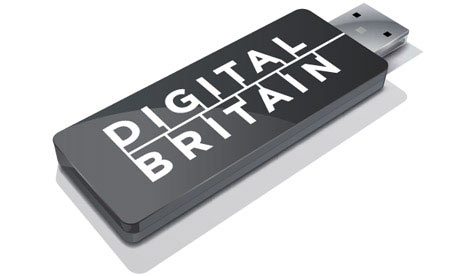 Those seven ISPs have more than 400 thousand users, who are going to be required to comply with the Code of Practice draft. They are Virgin Media, BT, Sky Broadband, Orange, TalkTalk, Post Office and O2. All of them will be obliged to send out notification letters to their customers caught with unauthorized file-sharing. So far, the smaller broadband providers are exempt from complying.

The procedure of "three-strikes" is simple – personal information of those users who have got 3 or more warnings from their ISPs within a calendar year can be requested by rights owners if they would like to file a lawsuit.

Issuing the Code of Practice draft confirms that UK's Office of Communications continues working towards building an independent, healthy user appeals scheme for those subscribers who think they have got incorrect warnings. In addition, Ofcom has claimed the responsibility for spreading the costs of enforcing the code and tackling industry disputes.

Telecommunications watchdog said the Code of Practice is to come into effect in the beginning of the next year, which doesn't exceed 8 months from Royal Assent, together with approval from the European Commission. Office of Communications has promised to keep the govt up to speed on the effectiveness of its Code of Practice in fighting online piracy.

However, all these actions may lead to different results. Perhaps, Ofcom makes a mistake by pointing to only seven ISP to comply with "three-strikes" regime. The first conclusion to be made from here is that the smaller broadband providers will either turn into pirate havens or at least grow bigger because many of users might wish to switch provider to the one who isn't obliged to log the unauthorized downloads of its users.

The second conclusion has been made a lot of time ago. It will take no more than ten minutes for a person to bypass this tracking and banning by several ways: getting a server in another country, setting up a VPN or any other secure or encrypted tunnel, which will turn the action into the another invasion of privacy.

Posted by:
Date:
Monday, June 7th, 2010
1

| | |
| --- | --- |
| posted by (2010-06-07 12:03:40) | |

| | |
| --- | --- |
| | Nightmare, The UK, like the world is turning to ****. Nice1 anyway Sam, always giving the best heads up! |
2

| | |
| --- | --- |
| posted by (2010-06-07 12:56:47) | |

| | |
| --- | --- |
| | so vpns will work good for me I already have one saved and ready plus reading this the small isp if they are not in this will not be the small guys for long they will have tons of new customers |
3

| | |
| --- | --- |
| posted by (2010-06-07 12:58:39) | |

| | |
| --- | --- |
| | Cheers Sam for the heads up |
4

| | |
| --- | --- |
| posted by (2010-06-07 13:43:14) | |

| | |
| --- | --- |
| | Is it possible for an article on vpn's with links to vpn software torrents and how to set up etc to be written ,I for one could do with a tutorial in this area |
5

| | |
| --- | --- |
| posted by (2010-06-07 21:32:18) | |

| | |
| --- | --- |
| | Thanks Sam, you're still the man. Good news at last. I'm with O2 at the moment and it's a case of 1 strike and THEY are out. As usual it's the little guys who get hammered. No different to the police hassling motorists cos they're an easy target. Just wondering how easy it would be for ET to set up and run thro a VPN then we could D/L in our own cloud and no-one from outside would have a clue what was happening. I pay for my VPN now so sure wouldn't mind paying ET for this facility. Just a thought. ET my family |
6

| | |
| --- | --- |
| posted by (2010-06-07 23:19:08) | |

Post #5 D4T4,
ET couldn't do as you suggest since they would clearly show to the MPAA and RIAA what the MPAA and RIAA have been claiming - facilitating copyright infringement. The "digital" finger would point directly at ET.
You are way better to get a VPN account in another country and use it to tunnel back.
Any back tracing of the "encrypted" traffic would be back traced to that country ISP. The thing is the "data" is encrypted and how is the MPAA and RIAA going to make their claims if they interfear with this "data"? Hack it?
Then their case is useless due to being based on illegally obtain "evidence".
The thing missed is what on these letters of "claimed" copyright violations they use as proof?
A name of a "data" file? That as everyone knows is a joke. How many times people how obtained a "data" file to find some one had renamed it?
How many time has some one renamed a file to screw with the P2P'ers?
You get a file, opened it and it turns out most likely instead of "Hurt Locker" what has been obtained is a porno movie or something else?
Then you get a Law Suit notice letter from that butthole producer of "Hurt Loader" that you downloaded their movie; EXCEPT YOU DID NOT...
So to prove your innocence you are supposed to let them gain access to yuor computer? Not me...
I'd tell them to F.O. and furnish PROOF..
7

| | |
| --- | --- |
| posted by (2010-06-07 23:46:25) | |

| | |
| --- | --- |
| | meh! just rent movies thru love film or blockbuster and copy 'em using DVDfab, little chance of getting caught, you get a proper dvd copy at much better quality than .avi.. job done, thats what I'm doing from now on, if the movie is worth the money then I will buy it on Blu-ray |
8

| | |
| --- | --- |
| posted by (2010-06-08 08:54:58) | |

Hi
A lot of the movies I download I would not pay to see at the Cinema. If a film I download is great then its better to see it in a cinema. Theres a lot of rubbish films out there which they are churning out as fast as popcorn. If I went to see a film & did`nt like it, I should be in my rights to demand my money back, Cinema`s should come with a money back gaurantee or a disclaimer.
Thanks to ET & Sam
9

| | |
| --- | --- |
| posted by (2010-06-08 19:07:19) | |

"Theres a lot of rubbish films out there which they are churning out as fast as popcorn"

That is what it is all about, the Movie industry (Music is the same) have a system that works, and that system is getting found out for what it is. They aren't in this to make good films, they are in it to make money. P2P is a spanner in the works of this little scam. Once P2P is gone it is just a question of time before your player has to be on the www to play a movie, the disk is locked to that machine and you will five views and the disk will be useless, buy it again. Then all the know it all "But it's illegal, blah blah blah" crew can see why this is such an important issue.
10

| | |
| --- | --- |
| posted by (2010-06-08 19:12:19) | |

"I should be in my rights to demand my money back, Cinema`s should come with a money back guarantee or a disclaimer"

This is something I said in another thread, and have been saying for years, I want the right, within 7 days, to get a full unconditional refund on any film I didn't like, like any other item I buy. It is your consumer right. Turn the whole system into a non-profit renting system, cream all the $$/££ out of the system, it will be far worse than the over inflated figures they throw at us, and they will loose the Billions in profits that they do make. They will steal your cash but don't you dare steal theirs.
11

| | |
| --- | --- |
| posted by (2010-06-09 13:21:27) | |

| | |
| --- | --- |
| | Cinema costs a fortune i went other nite and it cost me like 14.00 and my mate paid 31.00 for him and his GF talk about rip off |
Articles Search
Most Popular Stories
Articles Categories
Articles Tags