RapidShare Has Won Another Appeal in German Court

Added: Thursday, July 29th, 2010
Category: Recent Headlines Involving File Sharing > Ridiculous Criminal Trials
Tags:ET, p2p, Torrent, Piracy, Peer To Peer, Network, Hackers, Internet, BitTorrent, Google, utorrent, bitcomet, extratorrent, 2010, www.extrattorrent.com

RapidShare celebrates another victory in the court appeal against rights owners arguing the cyberlocker should be held responsible for unauthorized file-sharing. The appeal of the last year copyright infringement case brought by the film distributor Capelight Pictures has appeared to be unsuccessful for the entertainment industry.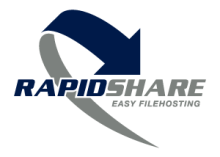 At the first hearing, the Düsseldorf Regional Court had handed out a decision that Capelight Pictures had a preliminary injunction against RapidShare. However, a few days ago the Higher Regional Court of Düsseldorf changed that ruling.

The matter of the case was centered around the question of whether or not the cyberlocker had taken all measures it was capable of in order to prevent the unauthorized distribution of the movie "Inside a Skinhead," distributed in the country by Capelight Pictures.

The initial decision was that the website had to use a word filter. But now the court has ruled that such filtering system could also harm lawful users by preventing them from saving legally obtained private copies. In addition, the court admitted that the cyberlocker didn't have any obligation to cease the sharing of links, and thus the previous injunction was reversed.

The Court of Appeals Düsseldorf said in its decision that the saving of content protected by copyright law under the clear work title is allowable for private copies of works by German legislation, which means that a word filter could also cause the deletion of legal private copies. In this particular case it was determined that such word filter, based on the descriptive terms borrowed from the English language, could cause a large number of false hits. The court also found that the hosting service can't be held responsible for the copyright violation committed by its users, as Rapidshare itself never makes copyrighted content publicly available. Alternatively, it is providing confidential access to the material.

The spokesperson for Rapidshare announced this ruling another step in the right direction, clearly indicated by the latest court decisions in the USA and Germany: for example, this past spring the service has won another German appeal of the ruling demanding it to block the uploading of copyrighted content to the website. In addition, a month later the District Court of the Southern District of California handed out a victory to the cyberlocker in the case brought by the adult entertainment company, Perfect 10, for the same reasons.

By:
SaM
July 29th, 2010
Posted by:
Date:
Thursday, July 29th, 2010
1

| | |
| --- | --- |
| posted by (2010-08-02 07:23:35) | |

| | |
| --- | --- |
| | give me a brake rapidSHARE bull unlike most torrent sights they make money off ppl uplodeing bootleggs coppys of movies and such .They know ppl use there stuff for illegil things .Share means letting you have for free NOT charging you for more D/L time and speed .I have al ways hated sights that make you think its a cakewalk to D/L somthing and then say you need to buy this or buy time useing that to D/L somthing .Thos are the sights they need to bust NOT the tru share sights were you dont have to pay or sighn up to do somthing .Same with that kazar sight ppl get coppys off free sights uplode on that and charge you .I was never a grate fan of limewire or frostwire but at the most they were free and look what happend .Yet agen the big man going after the rong guy |
Articles Search
Most Popular Stories
Articles Categories
Articles Tags