U2 Band Manager Accused ISPs of Profiting from Piracy

Added: Monday, August 23rd, 2010
Category: Bit Torrent Freedom > The Industries Of Records, Gaming, Software, Movies
Tags:ET, p2p, Torrent, Piracy, Peer To Peer, Network, Hackers, Internet, BitTorrent, Google, utorrent, bitcomet, extratorrent, 2010, www.extrattorrent.com

Paul McGuiness, U2 band manager, believes that illegal file-sharing constitutes a part of a commercial agenda of large telecoms and technology industries, earning high money at the expense of right owners.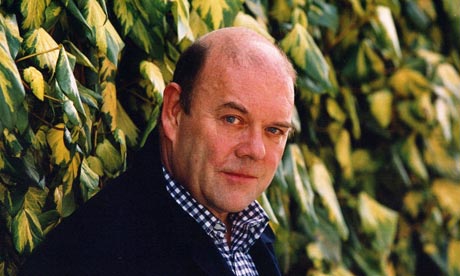 Paul McGuiness, a longtime band manager for U2, argues that Internet service providers are to be blamed for the damage unauthorized file-sharing has done to the record industry. In addition he claims that ISPs have been profiting over the years at the record industry's expense.

McGuiness says that despite the fact that service providers introduce themselves as neutral bystanders, they have contributed much to the depreciation of music and all the consequences it caused to the music industry. What ISPs did wrong is that they failed to aggressively sanction unauthorized file-sharing users.

U2 band manager highlights that faster connection speeds, for which service providers normally increase subscription fees, are actually only developed for illegally downloading customers. He refuses to believe that users may want more bandwidth to speed up their e-mails, but increasing the speed of downloading illegal content sounds as a good reason.

He also says that free material is a part of commercial agenda of large technology firms and broadband providers that need more content to create demand for services they provide. To prove this Paul McGuiness points at the figures of the past decade. Profits derived from the Internet access (both fixed line and mobile) quadruplicated within the last 5 years, while record industry revenues fell twice.

His argument sound reasonable for a number of reasons. First of all, considering that the memory storage capacity of portable players like iPod is huge, expecting people to fill it with legally acquired music isn't reasonable at all, as it may cost up to $16,000. Is McGuiness ready to spend that much money for filling the music player? Guess not. So that's why people download the content illegally or share music with family and friends. Although the manufacturers, for example Apple, are aware of the situation, they keep increasing the memory storage capacity to charge users more.

Also the ISPs advertise faster connection speeds to charge users more as well, though most people need only surf the Internet and check email.

So he's probably right when considering that companies won't stop using illegal file-sharing to profit. Still, they only have to do that because of inability of rights owners to adapt to a new business model.

By:
SaM
August 23rd, 2010
Posted by:
Date:
Monday, August 23rd, 2010
1

| | |
| --- | --- |
| posted by (2010-08-24 00:01:28) | |

| | |
| --- | --- |
| | Oh my Bono dont get me started.U pay people to clean your Ass.How Much money does a man need to live one life time?Plus last few albums sucked! i bought the singles not the c.d. paid my dollar sure you got it right away.love technology so Fast transfer money.Give it a rest bro.Make Clothes,sell perfume,make bedding.... |
2

| | |
| --- | --- |
| posted by (2010-08-24 00:21:22) | |

WOW- the U2 band manager complaining and not a peep from a "grunt" band over the hill and their music sucks.. What did you expect from a band that has been going since 1976?
Remember the cost breakdown where $.87 of every dollar goes to the record company and the $.13 goes to the band; expenses AND MANAGERS FEE?
This moron should have been a better manager and gotten a better contract with the record company; not bitch about and blaming someone else.
So now it is the internet providers fault that he isn't getting the money he THINKS he is entitled too?
Maybe the "band" is waking up and talking about going direct like other "bands"; maybe this is scaring the crap outta him thinking he is soon to be cut out of the money loop...
3

| | |
| --- | --- |
| posted by (2010-08-24 07:55:43) | |

| | |
| --- | --- |
| | Eff those washed up, overrated hacks. Just for that, I'm going to burn down a huge chunk of the rainforest so I can watch Boner fake cry for his stupid fans. I might even download U2's discography, make several hundred copies and hand them out just to pi$$ them off. What a bunch of crybabies. U2 is a $h1tty excuse for a band, I hope they all get rectal cancer. Except for Boner, I want him strung up by his undersized penis. Once he's dead, we'll cut him up and feed him to the environment. |
4

| | |
| --- | --- |
| posted by (2010-08-24 13:42:41) | |

what a crock of bull... people pay a monthly fee for internet just like cable tv or phone, and isp's aren't making anything extra from people downloading music, and the people are only using the service they pay for, regardless if its downloading music or reading the news.
this guy has no concept of reality. he is probably greedy and wants more and more even though he manages one of the least talented groups ever.
5

| | |
| --- | --- |
| posted by (2010-08-24 19:24:23) | |

| | |
| --- | --- |
| | I see what you are saying with the fact that they are turning up the speed beyond what is needed for emailing. But some artists use that to upload their own GOOD music and cut out douchebags like this guy. That's the real problem. Mena is right they are prolly tired of giving him money for nothing since 1976.. better blame someone else before he's out the door. |
6

| | |
| --- | --- |
| posted by (2010-08-24 22:12:30) | |

"U2 have ... been good at business and at investing in their own future. We were never interested in joining that long, humiliating line of artists who made lousy deals, got exploited and ended up broke and with no control over how their life's work was used and how their names and likenesses were bought and sold." - Paul McGuinness, Music Matters conference 2008.

The above comment by Mr. McGuinness is a wonderfully patronising example of the contempt with which he appears to hold those artists who have, for one reason or another, not been as successful as the 4 millionaires he "manages" - for managing millionaires must be akin to shooting proverbial fish in a barrel. His speech goes on to point out how he also holds ISP's and internet users in equal contempt - to the point where he feels the need to criminalise most internet users simply because his own industry can't come together and agree that bringing music to consumers may not be as lucrative as it was in the rip-off days of CD manufacture.

In some ways the music industry today is a reflection of society, at least in the sense that about 95% of the revenue is earned by about 5% of the people working there. This 5% are the most vociferous about the evils of piracy on the internet and how it needs to be controlled. To date the method favoured by Mr. McGuinness and his friends at IFPI and IRMA has been to effectively criminalise the majority of internet users (90%+ by some estimates!) by pursuing the fallacious "3 strikes and you're out" policy for internet users. This will probably run aground in European courts who will have to enforce their commitment to guarantee internet access as a basic right.

While Mr. McGuinness likes the idea of the government controlling who has access to the internet, the range of licensing alternatives that are available to the industry are very workable in the context of creating a more open and egalitarian way to conduct the music business on the interwebs. Of course that means less monopolistic opportunities for major labels and those other parts of the industry that control majority chunks of their respective areas, be it promoters and ticket agents, distributors, media outlets and other merchandisers. It all has a knock on effect.

If you'd like an idea of what might be possible you should look up the Isle of Man's trial in ISP licensing which is due to start soon. It would mean that all internet users pay a little extra in their internet subscriptions but it means they are free to use music on the internet in much the same way that TV and radio users enjoy now. What's so difficult about that? Granted, it's not perfect - but it's a better deal for music consumers and musicians alike. Not so good for big monopolies though. Any wonder why the big 4 won't pursue such a model? The point is there are alternatives to prohibition which history has proved to be unworkable.

Some artists have been savaged by the industry and spat out again. Others choose to make music in a fashion that gives them the dignity of knowing that the corporate machine will not swallow them up. The internet gives these artists the prospect of operating in a meritocracy without the need for Universal Music, Warners, Sony/BMG, EMI et al, standing between them and their target demographic.

Interestingly, if you google the phrase "Bono named worst investor in Wall St." you will see a comedic list of vanity investments by the lead singer that cost him many millions in the last few years. His investment company, Elevation Partners, has been called the worst managed fund on Wall St.
Good at business my arse - lucky at music more like.

Equally interesting is the fact that despite the gloom merchants chanting the death knell of the music industry, the big four consistently show double digit margins from their virtual monopoly in recent years. The previous head of IFPI, John Kennedy, and Jean-Bernard Levy, Vivendi Chief Executive (parent company of Universal) have both stated that the decline in the music industry is overplayed. All of this while the live music scene has ceased to be dominated by young new acts because the rug is being whipped out from under their feet by the lack of top level support and industry infrastructure.

Mr. McGuinness is part of the problem and part of the past. Why on earth should we consider him as part of the solution or part of the future?
7

| | |
| --- | --- |
| posted by (2010-08-26 13:27:25) | |

gundenfast - Damn you nailed it good; you in the business?
Yea Bono pulled a real boner on investing; maybe that recreational herbes had something to do with it?
750 million down to 100 million jeez..
But you post posts out the the Record industries MONOPOLY is gone and they are doing their damnest to keep it by making any and everyone a criminal.

I also had an idea as to why not Extra Torrent setup a section of the web site for torrents for "freeware", and other items; music, games, etc. People can download and not be a "criminal" and if they really like what they down loaded they can click on a button for that publisher and "Donate" to them.
Now that would really give a swift kick in the butt about the RIAA and MPAA arguments that torrents are for only copyright violations..
Band could upload some of their music and see what kind response e they get. NOW THAT WILL SCARE THE CRAP OUTTA THIS DOUCHE BAG..
8

| | |
| --- | --- |
| posted by (2010-08-27 05:28:30) | |

"He refuses to believe that users may want more bandwidth to speed up their e-mails."
Oh, yeah, how brilliant.
Of course, it's completely up to him to decide that 99.9% of people with access to internet only have it for browsing and e-mail.
It's not like a lot of people actually legally download large files or play MMO's, or can use that speed for things like Second Life.
If it was up to this "witch-hunter", any ISP offering speeds above 28 bits (yes, bits) would be shut down and investigated, and any consumer asking for speeds above that would be thrown into some caribbean prison where they'd get buggered up the bum by 10 to 20 big black men every hour of the day.
Despite all of his fancy words and flawed reasoning, his message is simple and short: "I want money, I want YOUR money!"
9

| | |
| --- | --- |
| posted by (2010-08-28 16:01:24) | |

WHATEVER is HIS agenda?

a) MANY more small music outfits now have their music publicised via P2P. I DON'T think U2 need any more publicity! Is this ENVY?

b) Musicians make 95% of their earnings from live concert performances. The vast bulk of takings from CD sales goes to the very richest of companies, the record companies and of course to the group/ artist MANAGERS. Do you NOT get ENOUGH money MR McGuinness? Do you feel you are PERSONALLY being stolen from?

c) The music and video industry have ruined things for themselves by GROSS OVER-CHARGING for CDs and DVDs typically TEN TIMES more expensive than they should be...

d) Then you state 'WORRIES' about 'LOST' sales. I've BOUGHT CDs I really like, for the sleeve notes, lyrics etc. How OUT OF TOUCH are you man? !

Two worlds; the STINKING rich:- devious,'protect their privileges', jealously guard 'wealth' and ownership, make disgustingly even more money, abuse the poor and carry out usary at every opportunity; and the HAVE NOTs . . . .

PERSONALLY I HOPE U2 SACK THIS IDIOT, but U2 being ENORMOUSLY RICH musicians, I seriously doubt they will do. They probably even hold the same views he does, perhaps they even put him up to say these 'kind of things'!

Oh and U2 aren't great musicians either, short of just a very FEW really good tracks, most of their music really SUCKS!

Perhaps at some time in the future, kindness will extend to most people (Serial killers and serial EXPLOITERS excluded)!
Articles Search
Most Popular Stories
Articles Categories
Articles Tags