Eminem Won the Appeal in Royalty Dispute

Added: Wednesday, September 15th, 2010
Category: Bit Torrent Freedom > The Industries Of Records, Gaming, Software, Movies
Tags:ET, p2p, Torrent, Piracy, Peer To Peer, Network, Hackers, Internet, BitTorrent, Google, utorrent, bitcomet, extratorrent, 2010, www.extrattorrent.com

The court ruled that Eminem's former production company entitled to half of digital music sales, not the 12% that Universal Music Group had been giving it. The court therefore reversed previous ruling which equaled digital music sales to physical ones. This time the court found that Eminem's music was "licensed" to digital music retailers, which means that it was covered by the higher royalty split.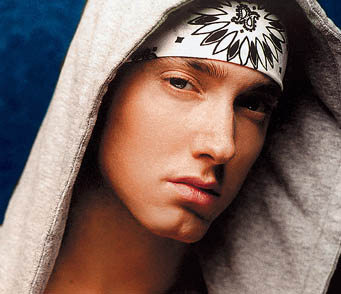 While record labels aren't tired to complain that peer-to-peer is stealing money from musicians working hard to write the music for fans to enjoy, they oftentimes seem to work harder than anyone to cheat performers wherever they can.

As it was revealed recently, the artists now can make less than 3% from their music sold after deducting the cost of things like the cost of producing and distributing the music, or breakage.

F.B.T. Productions, Eminem's ex-music production company, has been fighting against UMG (Universal Music Group) over the royalty rate it deserves for digital songs downloads on Apple's iTunes.

The previous ruling said that Eminem was entitled only to the lower rate of 12%, which is the standard amount for physical albums, and rejected to grant him 50% that musicians earn if their work is licensed for use. F.B.T. Productions recently appealed that ruling, saying in the briefs that a digital download can't be equaled to a physical sale, because it's rather a license on a master recording. This way, F.B.T. believed that digital sales should fall under the "master license" provision.

This time a 3-judge panel for the US District Court for the Central District of California agreed with F.B.T. and ruled that the agreements between the two were "unambiguous." The court found that the music was licensed when the master recording was used, as Apple's iTunes is exactly that case. The court therefore reversed the earlier ruling and vacated the district court's order concerning the attorneys' fees. The judge pointed out that the "Records Sold" provision of the contract provides that F.B.T. entitled to between 12% and 20% of the revenues derived from physical records sales, and to 50% of net receipts for the use of master recordings, used by Apple's iTunes.

Meanwhile, Universal Music Group insists that this ruling can't apply to other performers since it's handed out only to one specific recording agreement. It plans to appeal the ruling.
By:
SaM
September 15th, 2010
Posted by:
Date:
Wednesday, September 15th, 2010
1

| | |
| --- | --- |
| posted by (2010-09-16 01:52:52) | |

| | |
| --- | --- |
| | nice read sam and they worry about p2p stealing from artists |
2

| | |
| --- | --- |
| posted by (2010-09-16 07:56:31) | |

| | |
| --- | --- |
| | Love it sam.. This is the shit I have been saying for years! Gotta love how they are already saying that it only counts for Eminem, and that they want to appeal it.. lol.. |
3

| | |
| --- | --- |
| posted by (2010-09-16 13:18:09) | |

| | |
| --- | --- |
| | BEEN ALONG TIME FOR ALOT OF THINGS TO HAPPEN TO A GUY THAT KNOWS THE WAY IT IS AND HAS ALWAYS KNOWN THE CITY BETTER THEN MOST OF THE BIG SINGERS THAT HAVE COME OUT,KILL OR BE KILLED IS YOUR CHOSE AT ONE TIME IN AMERICAN HISTORY AND NOT TO EVEN PRAY BEFORE YOU MAY DIE EITHER,HE HAS MADE IT SOMETHING FOR TOO LONG TO KEEP THAT MUCH AWAY FROM SOMEONE THAT IS MAKING A POINT LIKE HOMEBOY DOES |
4

| | |
| --- | --- |
| posted by (2010-09-16 14:01:28) | |

| | |
| --- | --- |
| | EMINEM!!!! |
5

| | |
| --- | --- |
| posted by (2010-09-16 23:16:53) | |

| | |
| --- | --- |
| | @mickeytime: Submit your comment again, only this time make it make sense. This isn't a win for anyone, it's just a promotional stunt to help promote his new album. Eminem and Ludacris should get together and do a duo-album, and entitle it "I Used To Be Worth A Damn". |
6

| | |
| --- | --- |
| posted by (2010-09-17 01:32:53) | |

| | |
| --- | --- |
| | mickeytime...wtf? |
7

| | |
| --- | --- |
| posted by (2010-09-18 02:24:37) | |

| | |
| --- | --- |
| | Reminds me of the bumpersticker: Don't steal... the Government hates competition... |
Articles Search
Most Popular Stories
Articles Categories
Articles Tags