Norton Report Revealed Half Adults Used to Infringement

Added: Tuesday, September 21st, 2010
Category: Recent Headlines Involving File Sharing > Current Events
Tags:ET, p2p, Torrent, Piracy, Peer To Peer, Network, Hackers, Internet, BitTorrent, Google, utorrent, bitcomet, extratorrent, 2010, www.extrattorrent.com

46% of 7,000 people surveyed in 14 countries worldwide admitted they consider "legal" to download a song (17%), album (14%), or film (15%) for free. This proves the fact that taking users to the court might not be quite a good idea since it means suing half of your customers.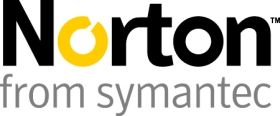 It's not clear enough about people involved, but as the recently carried out Norton Cybercrime Report called "The Human Impact" says, a substantial part of adults actually believe it is quite "legal" to download copyrighted content from the Internet without permission.

The survey covered about 7,000 people from 14 countries throughout the globe. Almost half of respondents (46%) admitted they felt it "legal" to download a song, album or film without paying for it (17%, 14%, and 15% accordingly).

The report highlights the fact that while the digital society is besieged by Internet cybercrime, its members are often engaged in all kinds of online theft, defacement and misrepresentation, alongside with simple lying without acknowledging their own hypocrisy.

One may argue that lots of people think file-sharing is legal because they have grown up in a digital world with Internet making so much material available without paying. In fact, it's more of the psychological issue than anything else. What makes adults believe that everything available in the Internet is fair game? The answer is that there were no BitTorrent cops providing citations, nor there was any fear associated to it as it could be with physical theft. The main reason is that the victims are usually sight unseen, if there are any at all. Even the proprietor, or copyright holder, is in most cases unaware about the theft taking place.

Anyway, rights owners are recommended to bring their attention to the results of the survey for the simple reason: such a big part of consumers now find themselves expecting digital content for free in most cases. This means that the representatives of the entertaining industry have to consider the idea of more ad-supported download and streaming services complementing such a desire.

The basic idea the copyright holders need to understand is that the way they used to go isn't effective anymore. Really, lawsuits can't be a solution if it appears your target would be almost half of your consumers!
By:
SaM
September 21st, 2010
Posted by:
Date:
Tuesday, September 21st, 2010
1

| | |
| --- | --- |
| posted by (2010-09-21 21:56:33) | |

| | |
| --- | --- |
| | WoW ! |
2

| | |
| --- | --- |
| posted by (2010-09-21 23:50:46) | |

| | |
| --- | --- |
| | umm, ok im down for more advertising I can ignore, for less lawsuits being brought forward! |
3

| | |
| --- | --- |
| posted by (2010-09-22 00:05:40) | |

| | |
| --- | --- |
| | well we all pay for internet service and have to view internet adds so really in my eyes I've already paid for it |
4

| | |
| --- | --- |
| posted by (2010-09-22 00:27:35) | |

| | |
| --- | --- |
| | i dont do java |
5

| | |
| --- | --- |
| posted by (2010-09-22 01:10:13) | |

| | |
| --- | --- |
| | the human impact can shuv it----up-- watsit- . the ghost thats what we are in the p2p world with bt . but 46% of 7000 and most of these were aduts world wide im surprised. well if its true . norton ur smoked . thanks sam good read. |
6

| | |
| --- | --- |
| posted by (2010-09-22 11:10:53) | |

Thanks for the read SaM, but if you look in to this study you will find that your math is severely flawed.
The percentages are from the same respondents.You do not add the percentages together to get a grand total.
If we go by your math we could say that:
78% of people Jaywalk
38% of people Speed
24% of people smoke weed.
Then we could have a headline "140% of people break the law"
As you can see, that would be impossible.

If they really want to stop unwanted downloading they should have stopped ripping us all off years ago.
7

| | |
| --- | --- |
| posted by (2010-09-22 13:39:25) | |

SnakeyB - If they really want to stop unwanted downloading they should have stopped ripping us all off years ago.

Yep you got it.

Thing is interesting is the study didn't ask " why do they think it is Legal?"..
I can answer that in part from people I know and have met.

People will do this "downloading" for one very good reason doesn't matter if it is legal or not.

People when confronted with a price for something and they consider the price of the item to be too high; you know what then will happen.

Take "Movies", " Music", and more - the prices are so stupidly high people WILL DOWNLOAD IT BECAUSE OF THIS. Would you pay 20.00 and more for a crap CD and you only wanted certain songs? You bet I do... BUT you have to pay hard earned money for crap just to get the golden nuggets you want. The last time I bought a "legal" cdrom - two months ago I had to pay $20.00 for just the one freaking song I only wanted... Get the point.

Same goes for speeding; if people don't like the speed law; they will speed. How would you like it out in the middle of podunk nowhere and the highway speed is 55mph? Yea just try driving that and you'll get someone's grill up yours at 70 or 80mph..
8

| | |
| --- | --- |
| posted by (2010-09-24 02:44:36) | |

ppl that use sights like this are not in it for the money we dont charg ppl for what we uplode
not like rappidlode what ever that thing is

as for norton there dicridein the rep they got years ago
and only 7000 ppl servayd you cant tell nothing from 7k when theres mill s useing the net
Articles Search
Most Popular Stories
Articles Categories
Articles Tags