India Will Develop Its Own "Three-Strikes"

Added: Monday, November 22nd, 2010
Category: Recent Headlines Involving File Sharing > Ridiculous Criminal Trials
Tags:ET, p2p, Torrent, Piracy, Peer To Peer, Network, Hackers, Internet, BitTorrent, Google, utorrent, bitcomet, extratorrent, 2010, www.extrattorrent.com

Indian Committee on Piracy recently made several recommendations, apparently trying to turn piracy into something extremely risky and financially unappealing. The recommendations included setting lower prices on DVDs, and making Internet Service Providers to introduce a "three-strikes" regime against alleged subscribers.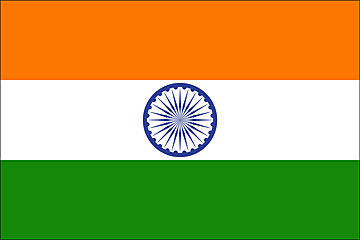 India is just another country considering the option of disconnecting its citizens from the Internet in its efforts to fight digital piracy. It's not the first to do so, of course, and will join the likes of France, South Korea, the UK, and New Zealand.

The country's Minister for Information & Broadcasting has recently presented a report with a few key recommendations, expressing the view on piracy and explaining that it is just a supply and demand problem. Largely, the report is focused on the most popular instruments of policy and practice trying to turn piracy into a very risky activity, and also financially unappealing.

India is home to almost 1.2 billion people, which makes it clear for everyone that disconnection of even a tiny percentage of the population equals to major disenfranchisement. You don't need a calculator to understand that a mere 1% of the population is some 12 million people!

Meanwhile, many international software developers have finally realized that the best way to tackle piracy is to adjust prices to a regional level in order to better match different countries' economic realities. Brazil and Pakistan were first to criticize the United States last year for not understanding that different countries throughout the world have different economic realities, which means that pricing needs to be adjusted correspondingly. A year ago, the first secretary of Pakistan's delegation pointed out during a meeting of the World Intellectual Property Organization that current business models actually can't adequately address the pricing-cost issues related to their products. This only leads to unreasonably high costs, coupled with barriers to access, becoming the reason for people to use counterfeit and pirated products. But instead of considering changing the pricing policy, the countries prefer disconnecting millions of people from the Internet as the easiest solution. Hopefully, India will make a right decision.
By:
SaM
November 22nd, 2010
Posted by:
Date:
Monday, November 22nd, 2010
1

| | |
| --- | --- |
| posted by (2010-11-22 19:11:32) | |

| | |
| --- | --- |
| | The poor of India are incredibly poor so it would seem pointless even trying to sue them. It would be much better if these greedy bas*&$ds gave some of their immense profits to help the needy. Remembering of course that Bollywood makes more films per year than Hollywood can only dream about. |
2

| | |
| --- | --- |
| posted by (2010-11-22 20:00:29) | |

| | |
| --- | --- |
| | why are countries that dont play baseball using 3 strikes? |
3

| | |
| --- | --- |
| posted by (2010-11-22 20:35:18) | |

| | |
| --- | --- |
| | the reason ppl download movies is simple the cost off a dvd the cost for a famaly off 4 to the movies cost alot thats why ppl download same goes to artis off music ppl download sicne its pricy to get a cd drop the prices drop the artist fee 2 |
4

| | |
| --- | --- |
| posted by (2010-11-23 16:26:54) | |

| | |
| --- | --- |
| | Sam I think it'll be in the news only since it'll be never implemented beacause it happens only in INDIA... lol |
5

| | |
| --- | --- |
| posted by (2010-11-24 00:01:13) | |

| | |
| --- | --- |
| | India is growing like any thing and it is not impossible in india to have more strict laws against piracy. Check IT ACT 2008 for more details |
6

| | |
| --- | --- |
| posted by (2010-11-24 00:36:22) | |

| | |
| --- | --- |
| | lame... |
Articles Search
Most Popular Stories
Articles Categories
Articles Tags