20th Century Fox Sued a Struggling Screenwriter

Added: Thursday, December 2nd, 2010
Category: Recent Headlines Involving File Sharing > Current Events
Tags:ET, p2p, Torrent, Piracy, Peer To Peer, Network, Hackers, Internet, BitTorrent, Google, utorrent, bitcomet, extratorrent, 2010, www.extrattorrent.com

P.J. McIlvaine is described as a "struggling" screenwriter selling flowers to make her living. Today she's facing the largest struggle of her entire life. A few years ago she created in the Internet a free library of film scripts in order to help other screenwriters. That was what the 20th Century Fox didn't like at all. The film giant never contacted P.J before, but sent private investigators to her house so that they gather necessary data. In result, 20th Century Fox has sued her for $12 million.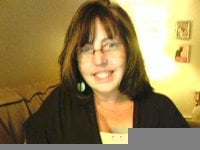 The Hollywood giant says on reading papers recently sent in the New York Eastern District Court that it's ready to make an example of any person who dares to make any of their copyright content available online, no matter if it was a movie or just its words.

The studio says in its complaint against Patricia McIlvaine and Does that it's seeking damages for copyright infringement, claiming that P.J has uploaded to the Internet a script of the movie "Deadpool", the copyright to which belongs to Fox. In addition, P.J is also accused of making available around a hundred of film and television scripts within 2009 and 2010. However, those scripts relate to quite old movies like Aliens, Wall Street and Edward Scissorhands. In total, the court papers account for 79 scripts, but only 1 of them is still unreleased. Nevertheless, 20th Century Fox wants $150,000 for each of them.

Does mentioned in the suit refer to people who were supposed to supply P.J. with the scripts. However, all she did was only reposting the scripts that were already available online. Indeed, any online search for the listed scripts can show them all available for downloading from many other sources.

In the court papers against P.J, the studio pointed out that in October it already took action to have the script of the unreleased movie "Deadpool" removed from online sources, but P.J uploaded the script again. The most interesting part is that Fox never mentions that it issued P.J with any takedown request or contacted her at all.

Meanwhile, PJ is an easy target, as she even doesn't have money to hire an attorney. PJ works days selling flowers and writes nights. In between PJ is caring for an elderly relative and an infant. As you can understand, she's going to need help. Quite an obscene suggestion to charge such person with $12 million damages, isn't it?

Thanks to TorrentFreak for providing the source of the article
By:
SaM
December 2nd, 2010
Posted by:
Date:
Thursday, December 2nd, 2010
1

| | |
| --- | --- |
| posted by (2010-12-02 16:29:11) | |

| | |
| --- | --- |
| | Well, There is a special place in hell for the people who target others who can not defend themselves. |
2

| | |
| --- | --- |
| posted by (2010-12-02 18:32:25) | |

| | |
| --- | --- |
| | indeed, but unfortunately, they are not there soon enough before ruining peoples lives. |
3

| | |
| --- | --- |
| posted by (2010-12-02 20:02:56) | |

Indeed this seems a tricky situation for the lady in question and i am sure she is frantic with worry. However as the "Script's" are already in the public domain, i see no Judge other than one bought out, allowing this prejudicial case being allowed in court.
A recent publication in the UK press relating to Danni Minogue and her pregnancy was resolved in court. Although the associated press broke standards regarding the time period, they were absolved as the information regarding her pregnancy was already freely available on the internet.
If PJ has not published a script of a film yet to be released then she has nothing to worry about.
If it were to be passed by some deranged American judge, then we could all be in trouble... Sued for posting comments of films even!! Well, "Hasta La Vista Baby"
Numpty
4

| | |
| --- | --- |
| posted by (2010-12-02 20:39:09) | |

| | |
| --- | --- |
| | that sucks. |
5

| | |
| --- | --- |
| posted by (2010-12-02 20:40:59) | |

| | |
| --- | --- |
| | This is why the U.S. is such a pile of condensed H____E S__T. That's all these people do down there. Clog the courts with BS lawsuits. The country is at war with terrorism and all they want to do is sue, sue and sue some more. You downloaded a song. Sorry, that'll be $5,000.00. Idiots!! |
6

| | |
| --- | --- |
| posted by (2010-12-02 22:30:23) | |

| | |
| --- | --- |
| | julio im from the US and youre right this country is all about money it could care less who it runins and all the people in the US thinks about money |
7

| | |
| --- | --- |
| posted by (2010-12-02 23:14:26) | |

| | |
| --- | --- |
| | yeah its always about money with thes people |
8

| | |
| --- | --- |
| posted by (2010-12-03 02:10:47) | |

| | |
| --- | --- |
| | yah they better start suing me I may have "quoted" a couple of lines from their movies in the past....20th Century Fux! |
9

| | |
| --- | --- |
| posted by (2010-12-03 02:53:56) | |

| | |
| --- | --- |
| | I'm really shocked that someone hasn't tried to sue any of these major companies like 20th Century Fox, Sony, Miramax, Disney, etc. for extortion. With these screenplay scripts in particular, how can they honestly say that they were damaging in ANY way to a film's success? It's not like people are going to read the script instead of seeing the movie... they're designed/written to correspond with what's being displayed on the screen at any point in time, so it would be pointless and harmless to just have the scripts. And, in any event, how would it be any different than having the printed (book) version of a movie, for example, Harry Potter & The Deathly Hallows? The difference: the actual book IS enough to prevent people from seeing the movie because it's a COMPLETE recreation of the movie (plus more detail typically) without the need for visuals to accompany it in order to get the full effect. If anything, you'd think these major companies would be more interested in finding out how their security was breached and the script released to the public for any form of distribution, so that they might then pursue legal action against the person(s) responsible for the theft to maybe FIX THE PROBLEM so it can't happen again. Instead, they ruin an innocent someone's life while leaving the security hole(s) un-patched and open to future exploitation and compromise. What a bunch of absolutely worthless waste of space and oxygen these company's people are. I hope to God that someone with extremely malicious intent utterly annihilates the lives of the people who initiate these legal actions against these innocent people. |
10

| | |
| --- | --- |
| posted by (2010-12-03 03:03:22) | |

| | |
| --- | --- |
| | Ok im in the US ARMY and shyt like this gets me mad im protecting a nation from terrorist and risking my life for ppl of the US to have freedom but then Million dollar corporates wanna screw over the ppl i protect with my life.. if i could i would take care of this myself personally but i cant.... fukin COMPANYz that think they can stomp on the little pplz... |
11

| | |
| --- | --- |
| posted by (2010-12-03 03:21:45) | |

I have a question?
What if some one is deaf and needs to or wants to watch a movies and some one like this screen writer writes up subtitles for a movie?

The reason Fox gave was: Fox states that McIlvaine's actions "harm the fans who do not want their enjoyment of a movie or television show to be spoiled by knowing the story ahead of actually being able to watch it."

The thing is other web sites that had scripts posted did get a letter from Foz and these sites removed the scripts and were not sued. So this person wasn't notified and was sued from the get go?
here is what Fox also says:

The Deadpool script, a script which Fox described as "stolen property."

While we appreciate your interest in the Film and your enjoyment of the script, the Film is a confidential project in development. Your purported review provides important qualitative details about character, plot, setting and mood, thereby violating Fox's rights in and to the copyrights to the screenplay.As you are likely aware, copyright law protects an author's right of first publication. Harper & Row Publishers, Inc. v. Nation Enterprises, 471 U.S. 539, 554-55 (1985). Fox therefore demands that you immediately remove and not re-publish your "review," in whole or part.

In its case against McIlvaine, Fox says that the company took action to have the Deadpool script removed from various websites including the Mediafire file-hosting service last month, but complains that McIlvaine uploaded it again. However, there is no mention in the lawsuit that Fox issued McIlvaine with a DMCA takedown request or contacted her in any way. People who can afford it are being asked to make donations via PayPal to [email protected], so that P.J can at least fight her corner with the help of representation.
12

| | |
| --- | --- |
| posted by (2010-12-03 03:59:01) | |

| | |
| --- | --- |
| | I'm from the US too, born and raised in NYC. All my life I have heard America this and America that, and I always discounted the comments as bashing. I gotta say these days hearing stories like this and seeing where my country is going I feel embarrassed sometimes. How can the most powerful country in the free world be so stupid sometimes. |
13

| | |
| --- | --- |
| posted by (2010-12-03 14:32:34) | |

| | |
| --- | --- |
| | well said Gt3ch enjoy your next rotation |
14

| | |
| --- | --- |
| posted by (2010-12-04 01:25:54) | |

| | |
| --- | --- |
| | There is a time for everybody. We'll be dead soon anyway. |
15

| | |
| --- | --- |
| posted by (2010-12-04 22:03:34) | |

| | |
| --- | --- |
| | What a load of bull. Kicking a person while their down is messed up, especially if they themselves dont have the resources to defend against crap lawsuits. Glad I'm an aussie!! |
16

| | |
| --- | --- |
| posted by (2010-12-05 09:40:40) | |

| | |
| --- | --- |
| | this is just crap i feel sorry for the victims that are targeted by the victimless..saddoesnt ocver it |
Articles Search
Most Popular Stories
Articles Categories
Articles Tags