MPAA Started Warning College Students

Added: Wednesday, December 8th, 2010
Category: Recent Headlines Involving File Sharing > Current Events
Tags:ET, p2p, Torrent, Piracy, Peer To Peer, Network, Hackers, Internet, BitTorrent, Google, utorrent, bitcomet, extratorrent, 2010, www.extrattorrent.com

The Motion Picture Association of America started sending out warning letters to higher education institutions in the US, calling them to defend the interests of the entertainment industry. Besides, the MPAA made an announcement that it is going to start sending notifications to college and university students involved in unauthorized sharing of films on campus networks. Apparently, those students who fail to abide will face the consequences.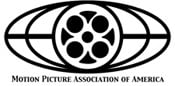 The Recording Industry Association of America is well-known for pursuing college students with DMCA takedown notices and full lawsuits. Meanwhile, the MPAA didn't seem to be active on this front. Of course, individual film companies sent lots of infringement notices, but all those campaigns had nothing to do with the MPAA, until now.

Now the MPAA is ready to notify all college presidents that it is going to change that policy. In the meantime, the entertainment industry outfit will call institutions to do their best to stop unauthorized downloading on college campus networks.

The United States enforced a new requirement for educational institutions to stop illegal file-sharing on their networks back this summer. The law actually puts defiant colleges at risk of losing federal funding in case they fail to stop the illegal activity. With all this in mind, the MPAA wrote a letter to the universities, where it politely asks the schools to help the entertainment industry fight the piracy. At the same time, between the lines the copyright outfit also noted that colleges, which won't be working hard enough to implement proper policies, may lose federal funding.

The MPAA added that it will also get involved in sending notifications to higher education institutions for any unauthorized activity detected. However, the Motion Pictures Association of America doesn't just warn schools, it also offers solutions. For example, it recommends the universities to block their students and employees access to illegal websites. This literally means filtering BitTorrent search engines and indexes like TPB and isoHunt.

Commercial censorship is not the only way of fighting piracy. The MPAA's suggestions also include less aggressive methods like so called "educational seminars" and monitoring the downloading habits of college students.

Thanks to TorrentFreak for providing the source of the article

By:
SaM
December 8th, 2010
Posted by:
Date:
Wednesday, December 8th, 2010
1

| | |
| --- | --- |
| posted by (2010-12-08 13:50:41) | |

| | |
| --- | --- |
| | Thanks for the update SaM |
2

| | |
| --- | --- |
| posted by (2010-12-08 18:21:20) | |

thnx for the article

snap ficking snap :)
3

| | |
| --- | --- |
| posted by (2010-12-08 19:19:12) | |

There is a dirty little secret the RIAA and the MPAA I figure hope they don't have to answer in their lawsuits; and so far haven't had to due to stupid lawyers defending "infringers"..
To set this up is this:
Allot of movies and music are broadcast over the TV and Radio, NO?
Okay now say you have a dvr and you record that movie to "watch later".
Now for what ever reason you get raided by the police and they take your gear.
Now your in court facing demands for millions of dollars in claimed and undocumented damages from the MPAA?
I'll use such a movie we all have seen on TV already? Say the PREDATOR movie?
Now if you have a smart lawyer who will ask the MPAA has this movie ever been broadcast over TV for free viewing? The MPAA will have to answer YES.
Now the Lawyer will ask; "where did you get your claims for millions in damages then"?
I would like to be there if and when that happens in court.
Same goes for the RIAA and free air music broadcasts...
4

| | |
| --- | --- |
| posted by (2010-12-08 19:50:46) | |

| | |
| --- | --- |
| | Educational seminars? The MPAA gets more retarded every day.... I'm sure college students really have time to learn how to be better citizens, and not watch movies for free when they're struggling with college loans, horribly boring classes and papers due every other week, and binge drinking. The poor Hollywood executives, producers, and overpaid actors really are struggling. Oddly enough, many movies that people download are films they've seen in theaters or own/have owned on dvd. Don't they realize that? Most films I download I bought back 5 to 10 years ago but they're too scratched up to watch. If we had more access to independent, foreign horror films, many of us would see them in theaters. |
5

| | |
| --- | --- |
| posted by (2010-12-08 22:20:08) | |

| | |
| --- | --- |
| | I live in Canada were the nazi corporations don't own the govt and my isp does not care. Many more reasons to never go back to the USA :( they have nothing else to do? unreal |
6

| | |
| --- | --- |
| posted by (2010-12-09 01:56:15) | |

| | |
| --- | --- |
| | Maybe the only answer is for p2p lovers/ users / torrent sites etc is to pool their money resourses and buy an island somewhere in international waters AND then set up a pirate isp that wouldn t have to obey the MPAA and the arses in congress and the head arse at the FCC ! Might that work must be some way to stop the MPAA we can t keep twitling our thumps can we ? ? cause somedown soon their be no p2p/torrent sites correct or can we count on hackers to destroy the MPAA? ? |
7

| | |
| --- | --- |
| posted by (2010-12-09 02:11:12) | |

| | |
| --- | --- |
| | edmontonguy, its coming my friend its coming. |
8

| | |
| --- | --- |
| posted by (2010-12-09 05:06:10) | |

| | |
| --- | --- |
| | That's the point I keep trying to make menahunie I believe the dvr is not so different from what we do with p2p and like Leslievernon6 said it's not like they will replace our damaged copies. I'll put 20 on the fact that the judges wife does not have a letter from Oprah saying it's ok to record her show and I'm sure he will be watching his recordings when he gets home after a hard day of sentencing people for smoking weed and letting the pedophiles go free. |
9

| | |
| --- | --- |
| posted by (2010-12-09 06:32:42) | |

Its time we start to fight back and lets fight back where it hurts! hurt them in their wallet.... use proxy servers and any means necessary to make it impossible or as hard as possible to hide yourself.

cancel your accounts with providers that are obliging in handing your ip's identity on a silver plate to those without court order. cancel your PayPal and boycott MasterCard and Visa as much as possible for supporting internet censorship on wiki leaks. hurt them where it hurts the most hurt them in their wallet.
10

| | |
| --- | --- |
| posted by (2010-12-09 06:38:17) | |

| | |
| --- | --- |
| | why don't we try to set a date in 2011 where no file sharer worldwide enters a movie no matter what movie is playing. lets repeat that monthly and see if that would wake these suckers to start thinking about models where p2p is part distributing movies to all at a affordable price. |
Articles Search
Most Popular Stories
Articles Categories
Articles Tags