If you are like me you look for the information to make torrents on Vuze and sometimes you just can't find just
what you are looking for. Well I had to figure this one out myself and I thought I would help somone else that
might need a hand.
Before you begin I suggest you make a text file with your trackers you would like to use for your torrent also
have the tracker you would like to announce your torrent with on your text file.
Note : Before creating the torrent it is recommended that you 'write-protect' the files you wish to upload.
This protects your sacred files from being altered in any way which could cause the torrent to be impossible to
finish uploading (read more here).
To do so, right click on the file or folder -> click on "Properties" -> check the box "Read only" -> click on
"Apply".
Open Vuze/Azureus
Click on "File" and then click on "New torrent" or click the icon as shown in the screenshot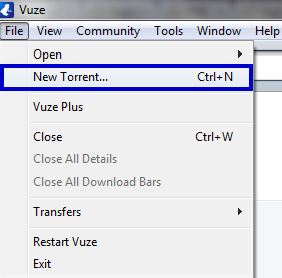 1. The "Make a torrent" wizard will then be prompted. The first window is "Tracker/Mode", as showed in screenshot
below.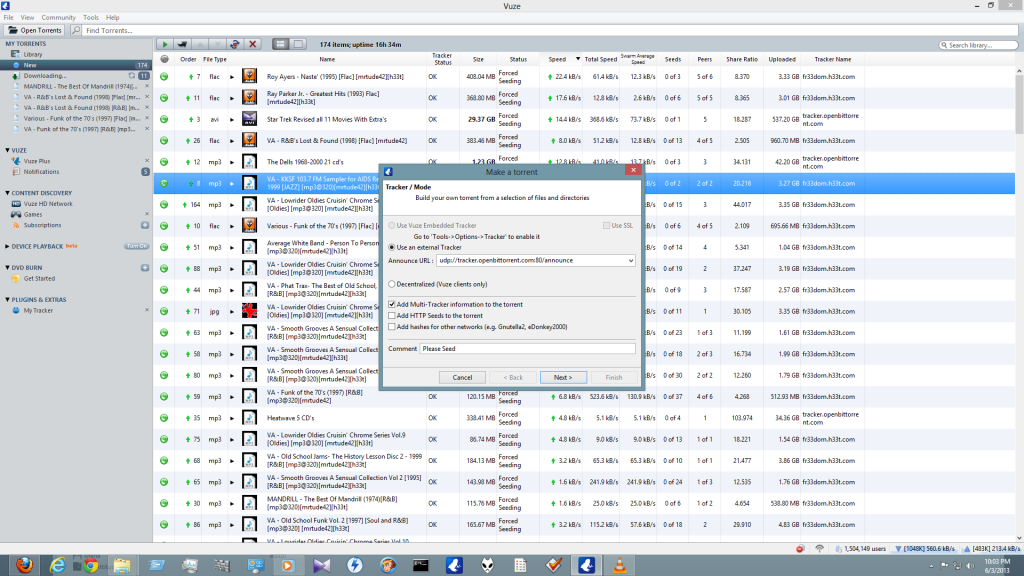 2. The option "Use an external tracker" is checked by default as indicated in 1 in the screenshot above. That is
where you put the tracker that you want your torrent to be announced as.
3. Check the box that says Add Multi-Tracker information to the torrent.
4. Hit next.
4. You will see a new window called multi-tracker configuration wizard.
5. If you have nothing here underneath multi-tracker configuration or you get a error message that says "Announce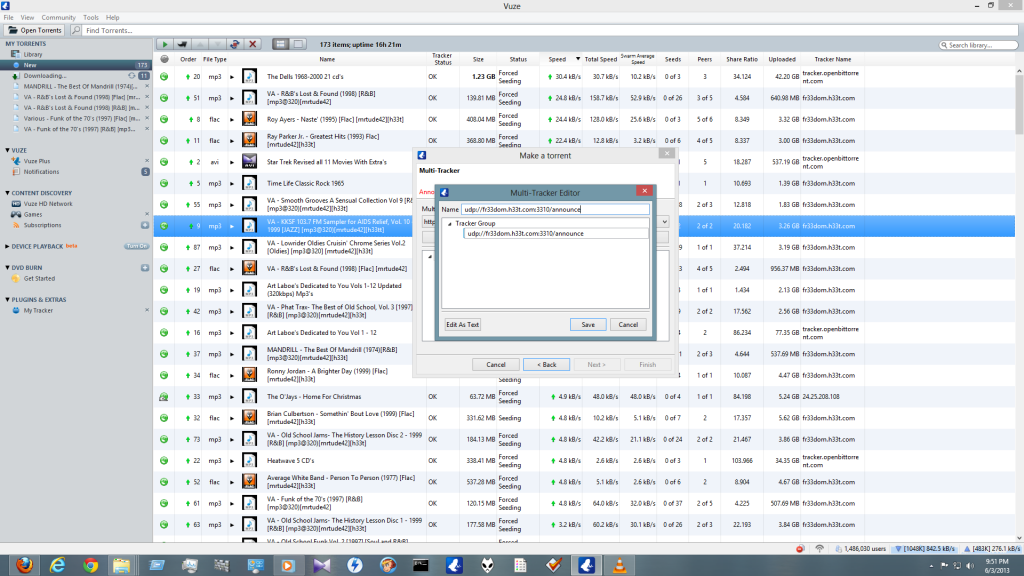 URL isn't present in your tracker list" hit new, then put your tracker you want to announce your torrent with in
the name box. Then hit save. Then hit edit and go to step 7.
6. If you have a tracker underneath multi-tracker configuration then hit edit
7. Now in the begining I suggested you make a txt file with your tracker on there you need them now. Hit the
button that says edit as text.
8. You should have your announcing tracker up on top.
9. Now get your txt file and copy your trackers here. Make sure you double space in between trackers. Or you
can just use these trackers its your choice. Here they are:
udp://tracker.publicbt.com:80/announce
udp://tracker.openbittorrent.com:80/announce
udp://tracker.istole.it:80/announce
udp://tracker.publicbt.com:6969/announce
udp://tracker.openbittorrent.com:6969/announce
udp://tracker.istole.it:6969/announce
udp://tracker.openbittorrent.com/announce
Again make sure you double space
10. Press ok
11. Then hit save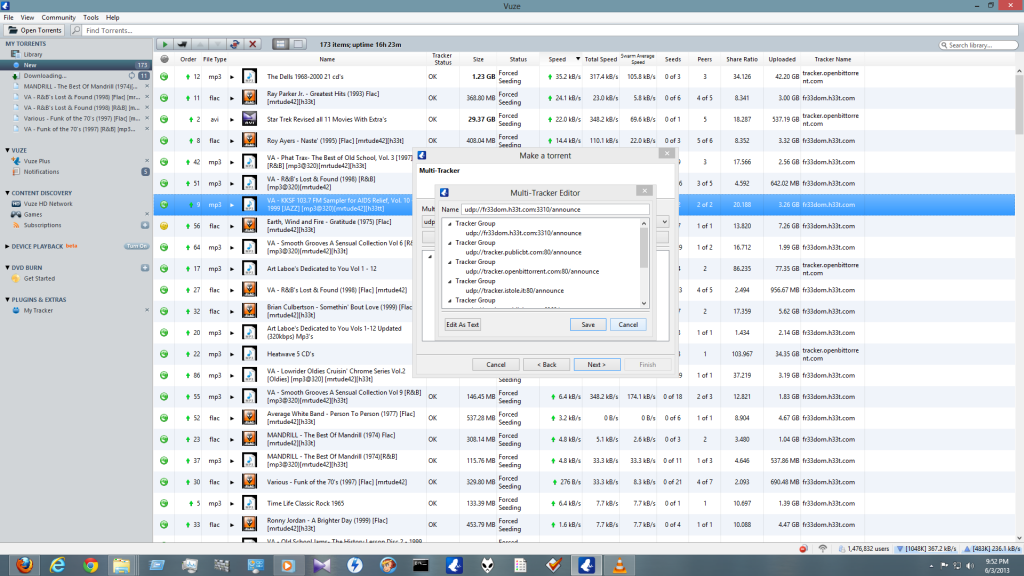 12. Then hit next
13. Depending on whether you are sharing a single file or a folder, select either "Single file" or "Directory". I have selected the latter in my example.
14. Finally click on "Next".
15. We now advance to the "File" window as showed in screenshot below. Browse to your directory (or Directory if
that's your case) and select it. Alternatively, you can drag'n'drop the file or directory onto the Wizard. When
done click
on "Next".
16. We now are in the "Torrent File" window as showed in screenshot below.
Check the option "Open the torrent for seeding when done" and "allow decentralised tracking when tracker is
unavailble" (see 2. in screenshot below).
[/URL]
17. Then hit finish and close and you have your torrent now with multi tracking trackers.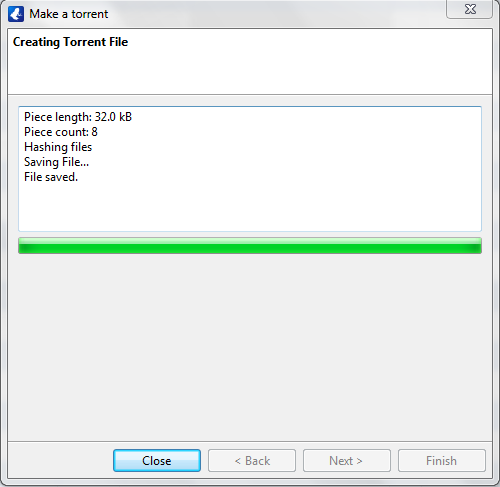 18. Now to check and make sure your trackers are online
19. Find your torrent you can use the search button to find it
20. Right click on it and hit show details and you will see something like this
21. Hit the source button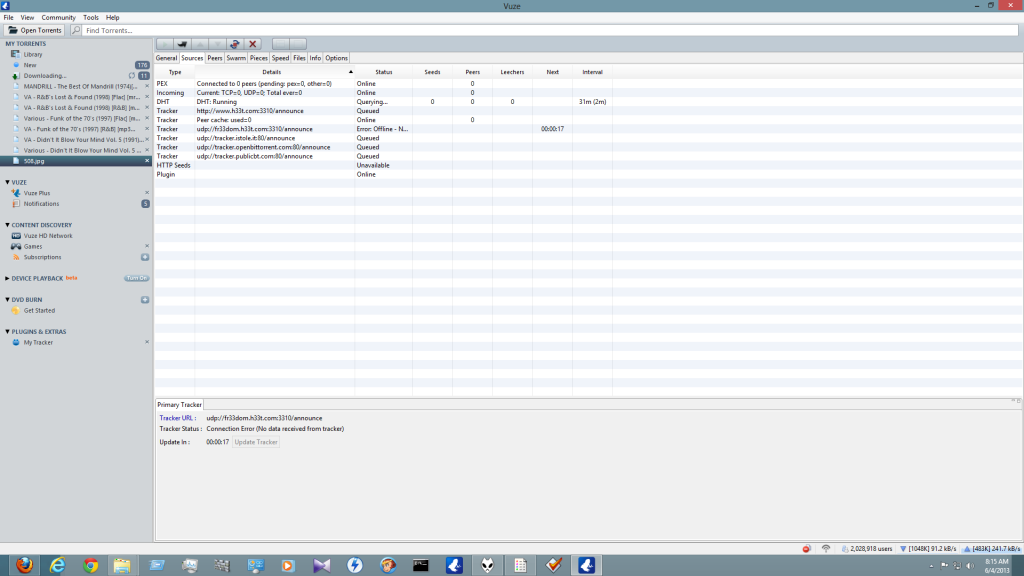 My trackers are offline so now I right click on the trackers and hit and I hit update trackers.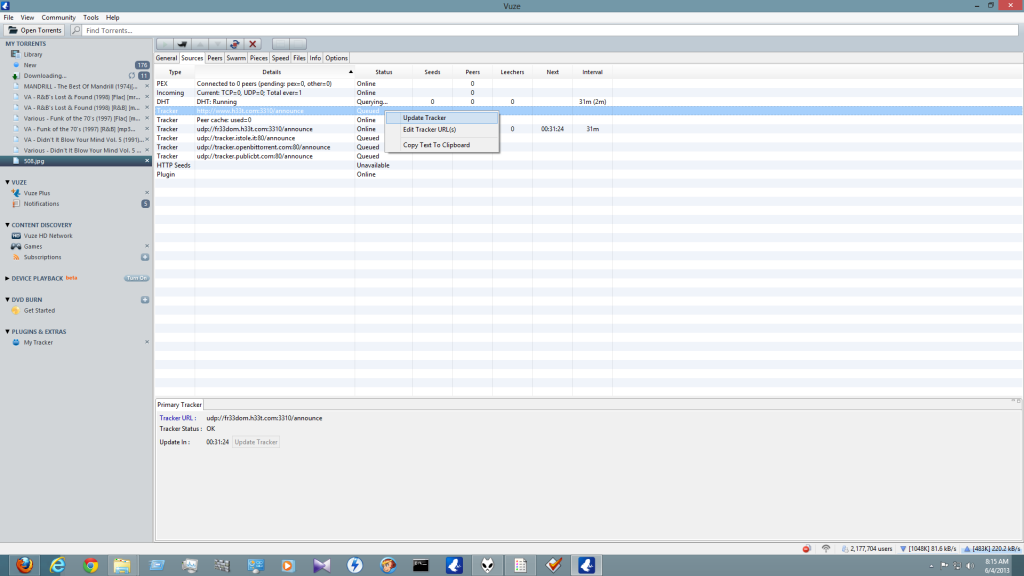 22. Do this for each one that is offline and when you finished it should look like this.
23. As you can see about my accouncement tracker is showing as online and all of my other trackers are online.
Now your done now it's to time upload your torrent
Good luck remember sharing is caring.
If you have question just PM and I will try answer it