You can also view live service with info about each attack from Arbor Networks'
Digital Attack map
. data from 270+ ISP customers worldwide who have agreed to share anonymous network traffic and attack statistics.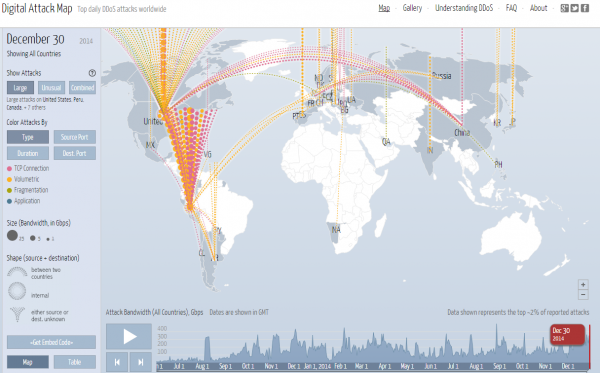 Kaspersky's
Cyberthreat Real-time Map
is anonymized data from Kaspersky's various scanning services. On This map you can customize it's layout by filtering malicious threats, like email malware, Web site attacks, vulnerability scans and so on.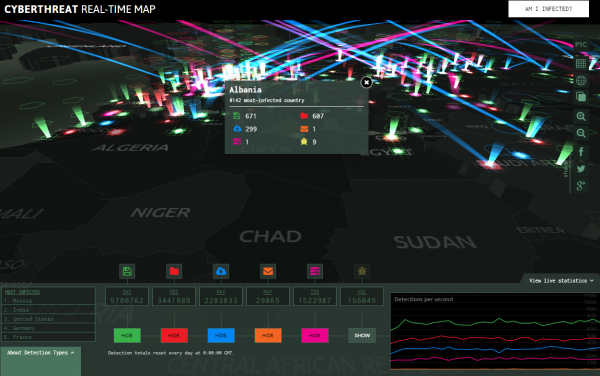 The Cyberfeed
from Anubis Networks, takes a tour of the world using like Google Earth malware infection map than an attack map. It's a lot like the threat map from F-Secure showing the Global Botnet Threat Activity Map from Trend Micro, and Team Cymru's Internet Malicious Activity Map.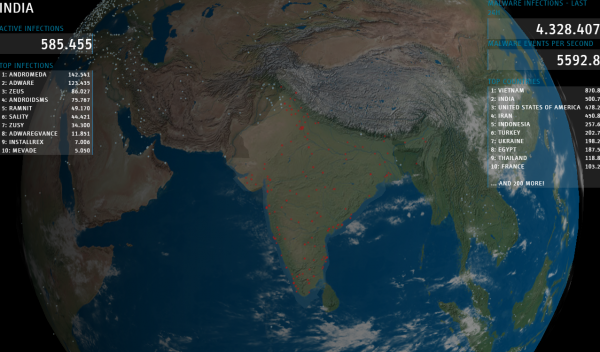 The Honeynet Project's
Honey Map
has useful information about real-time threats on honeypot systems, including links to malware analysis from Virustotal for each threat or attack.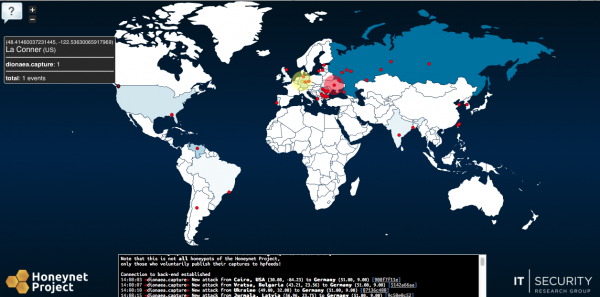 The Cyber Threat Map from
FireEye
was made famous for showing cyberattacks against retailers and their credit card systems again an interesting look even if it's not as useful as others.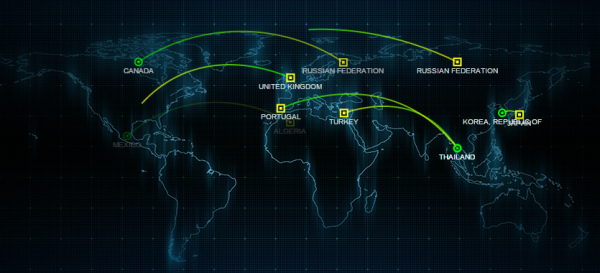 Last but not least,
OpenDNS Labs
have an attack tracker that includes some info too.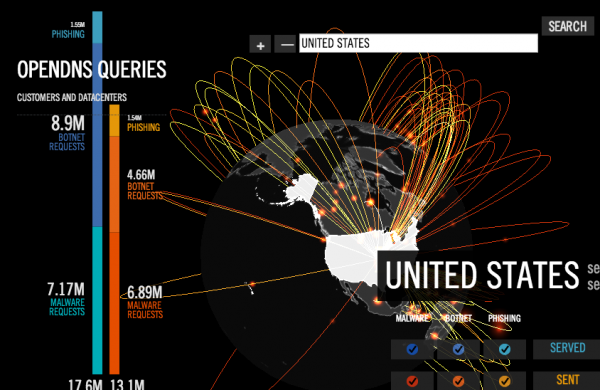 you can view the source of most of this info on
krebsonsecurity
.