---
This guide will explain how you can compress .ISO files to .UIF files using MagicISO. A Universal
Image Format(UIF) image is a powerful compression image file format for backuping CD's and DVD's. This image format
is mostly used because it can reduce the file size of an image file and because it can password protect image files
very simply.In this guide we will explain how you can compress an ISO file to an UIF file with and without password encryption.
---
The first thing you should do is either download or buy a copy of MagicISO (depending on the files you want to
compress/decompress). After you downloaded, installed and opened MagicISO you should see something like this: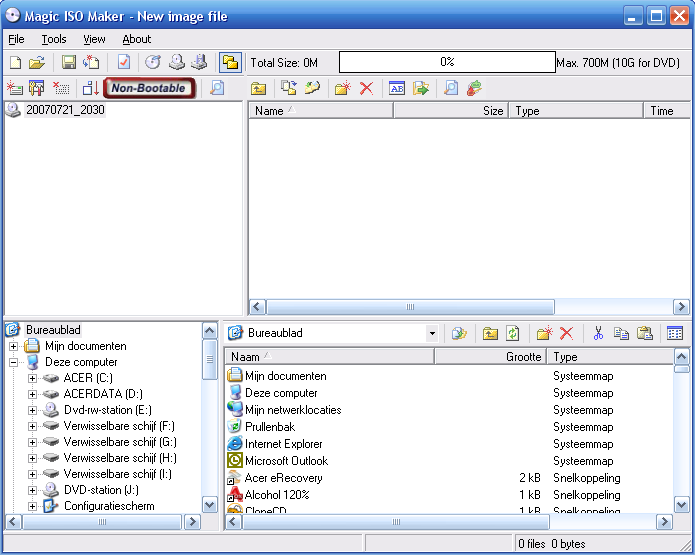 When you arrive at a similar screen like the above image you should select 'Tools' >> Compress DVD/CD Image' in
the top program bar, just as showed here: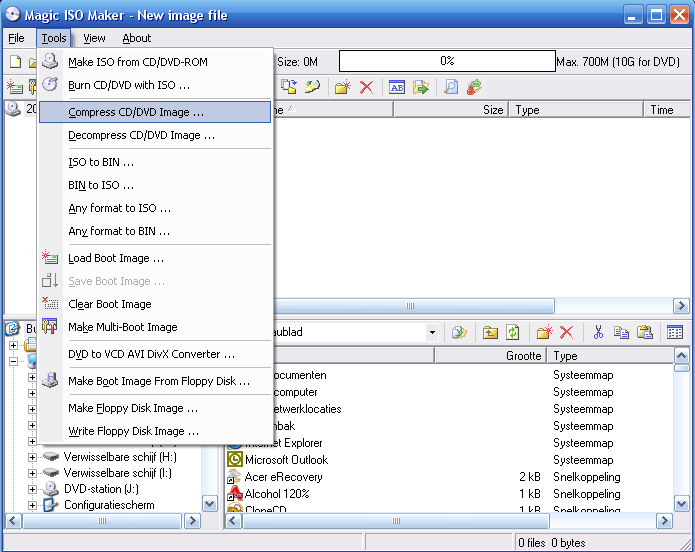 After that you should see a screen appear in which you can choose the 'source file' which is the .ISO file you
want to compress and the 'output file' this is the location you want to compress the .UIF image file too. It
should look similar to this: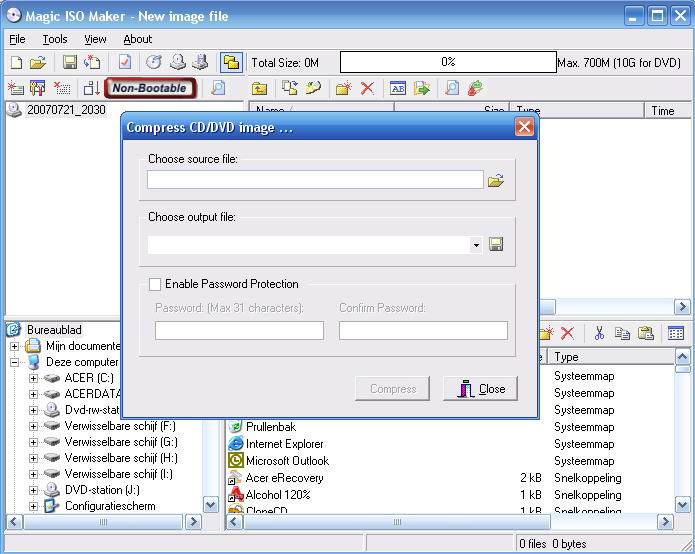 If you would like to encrypt your file you can simply enable the password protection and fill out the password
and press the 'Compress' button if everything went succesfull you should see the following: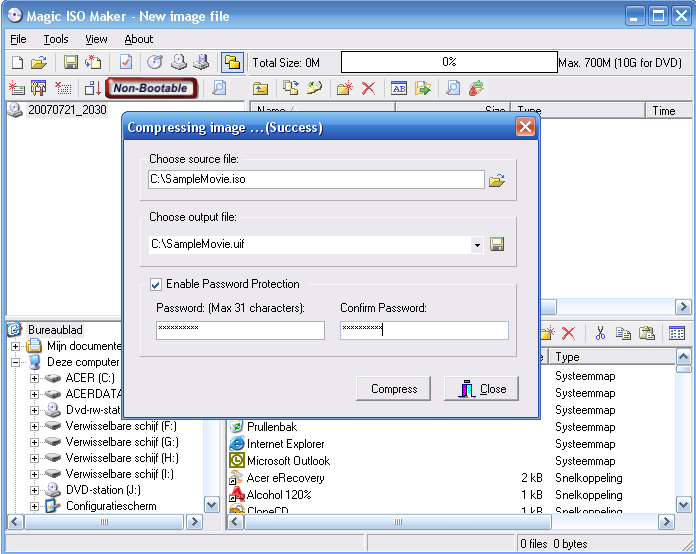 Now your .ISO file has been succesfully compressed to a .UIF file with password encryption!