Release Date: 03 Dec 2010
Genre: Thriller
Language: English
Black Swan is an upcoming American psychological thriller directed by Darren Aronofsky.
A New York City ballet company is producing Swan Lake, and director Thomas Leroy (Cassel) decides to replace prima ballerina Beth MacIntyre (Ryder) with ballerina Nina (Portman). Nina lives with Erica (Hershey), her overbearing mother and a former ballerina. Nina finds competition in new dancer Lily (Kunis). Swan Lake requires a ballerina who can play the innocent White Swan, which fits Nina, and the sensual Black Swan, which fits Lily. The dancers' rivalry changes into a bizarre friendship, and Nina begins exploring a dark side of herself
THE CHRONICLES OF NARNIA 3

Release Date: 03 Dec 2010
Genre: Fantasy
Language: English
Director: Michael Apted
Producer: Mark Johnson, Andrew Adamson, Philip Steuer, Douglas Gresham
Music Director: David Arnold, Harry Gregson-Williams
The Chronicles of Narnia: The Voyage of the Dawn Treader is an upcoming 2010 3D fantasy-adventure film directed by Michael Apted. The movie is based on The Voyage of the Dawn Treader, the third published novel in C.S. Lewis's epic fantasy series, The Chronicles of Narnia. It is the third in The Chronicles of Narnia film series from Walden Media
THE WARRIORS WAY

Release Date: 03 Dec 2010
Genre: Action
Language: English
Director: Sngmoo Lee
Producer: Barrie M. Osborne, Michael Peyser, Lee Joo-Ick
Music Director: Javier Navarrete
The Warrior's Way is an upcoming 2010 English fantasy action film written and directed by Sngmoo Lee! The story is about an Asian warrior played by Jang, who is forced to hide in a small town in the American badlands. He meets the town drunk played by Rush, and a circus knife thrower played by Bosworth, both of whom have powerful secrets.
The Tempest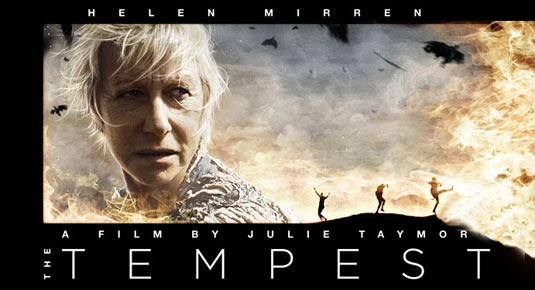 Release Date: 10 Dec 2010
Genre: Romance
Language: English
Director: Julie Taymor
Producer: Robert Chartoff, John C. Ching, Lynn Hendee, Deborah Y. Lau, Jason K. Lau
Music Director: Elliot Goldenthal
The Tempest is an upcoming American film and the 3rd on-screen adaptation of William Shakespeare's romance of the same name. It is directed by Julie Taymor
Prospera's throne is usurped by her brother, and she is sent off on a ship with her four-year-old daughter. They find themselves stranded on an island devoid of society. A power struggle develops between Caliban and Prospera due to her efforts to become a father figure to Miranda.
The Fighter
Release Date: 10 Dec 2010
Genre: Drama
Language: English
Director: David O. Russell
Producer: David Hoberman, Todd Lieberman, Ryan Kavanaugh, Mark Wahlberg, Dorothy Aufiero, Paul Tamasy
Music Director: Michael Brook
A look at the early years of boxer "Irish" Micky Ward and his brother who helped train him before going pro in the mid 1980s.
The Tourist
Release Date: 10 Dec 2010
Genre: Comedy
Language: English
The Tourist is an upcoming comedy-drama thriller film directed by Florian Henckel von Donnersmarck. Frank (Depp) is an American tourist visiting Italy to mend a broken heart. Elise (Jolie) is an extraordinary woman who deliberately crosses his path in order to mislead all those following her former lover, Alexander Pearce, a criminal wanted in fourteen countries who has stolen money from a gangster (Berkoff) and is being pursued by an agent (Bettany). Against the breathtaking backdrop of Venice, Frank attempts to forge a potential romance but soon finds himself a target as he and Elise are caught in a whirlwind of intrigue and danger
The movie follows the series of manipulations, as characters realise that they are merely pieces being played by an unseen mastermind of the game.
The Company Men
Release Date: 10 Dec 2010
Genre: Drama
Language: English
The Story : The Company Men story centers on a year in the life of three men trying to survive a round of corporate downsizing at a major company - and how that affects them, their families, and their communities.
And Soon The Darkness

Release Date: 17 Dec 2010
Genre: Thriller
Language: English
The Story : And Soon the Darkness is a 2010 thriller film, which was directed by Marcos Efron.The plot revolves around two young American women on a bike trip in Argentina. When they run into trouble and one of them disappears, the other must find her before the darkness comes and it's too late
Tron Legacy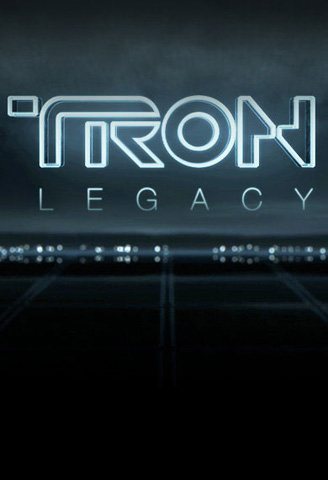 Release Date: 17 Dec 2010
Genre: Action - Thriller
Language: English
The Story : Tron Legacy is a science fiction film. It is a sequel to the 1982 film Tron. Sam Flynn, the tech-savvy 27-year-old son of Kevin Flynn, looks into his father's disappearance and finds himself pulled into the same world of fierce programs and gladiatorial games where his father has been living for 25 years.
Along with Kevin's loyal confidant, father and son embark on a life-and-death journey across a visually-stunning cyber universe that has become far more advanced and exceedingly dangerous.
Rabbit Hole


Release Date: 17 Dec 2010
Genre: Drama
Language: English
The Story : Rabbit Hole is a 2010 drama film. David Linday abaire is adapting his own 2007 Tony Award winning play of the same name the movie is directing John Cameron Mitchell. Howie (Aaron Eckhart) and Becca Corbett (Nicole Kidman) are a happily married couple whose perfect world is forever changed when their young son is taken from them in a tragic car accident. As Becca redefines her place among friends and family, she finds solace in a mysterious relationship with the young driver (Miles Teller) of the car that killed her son.
Buried
Release Date: 18 Dec 2010
Genre: Mystery
Language: English
The Story : A civil contractor working in Iraq, Paul Conroy, awakens buried alive in the desert with nothing but a candle, a knife and a cell phone. Although he suffers from amnesia as to how he got there, he soon starts to remember what has happened to him.
Country Strong
Release Date: 22 Dec 2010
Genre: Drama
Language: English
The Story : Country Strong (formerly titled:Love Don't Let Me Down) is an upcoming drama film about a country singer named Kelly Canter. A rising young singer-songwriter (Hedlund) gets involved with fallen country music star (Paltrow) and the pair embark on a tour to resurrect her career, helmed by her husband/manager (McGraw) who accompanies them along with a beauty-queen-turned-singer (Meester). Complications arising from romantic entanglements and old demons threatens to derail them all.
Somewhere
Release Date: 22 Dec 2010
Genre: Drama
Language: English
The Story : Somewhere is a 2010 drama film written and directed by Sofia Coppola. Stephen Dorff plays Johnny Marco, a Hollywood bad-boy stumbling through a life of excess at the Chateau Marmont when he receives an unexpected visit from his 11-year-old daughter, played by Elle Fanning. Their meeting challenges his lifestyle and forces him to make necessary changes.
Gullivers Travels
Release Date: 22 Dec 2010
Genre: Comedy
Language: English
The Story : Gulliver's Travels is a adventure comedy film. Travel writer Lemuel Gulliver takes an assignment in Bermuda, but ends up on the island of Liliput, where he towers over its tiny citizens.
True Grit

Release Date: 25 Dec 2010
Genre: Drama
Language: English
True Grit is an upcoming 2010 Western film, written and directed by the Coen brothers.Mattie Ross, a 14-year-old girl, undertakes a quest to avenge her father's death at the hands of a drifter named Tom Chaney. Ross persuades an alcoholic marshal named Rooster Cogburn to join her in tracking down Chaney
The Debt


Release Date: 29 Dec 2010
Genre: Action - Drama
Language: English
The Debt is an upcoming drama/thriller film directed by John Madden. The film is a remake of the 2007 Israeli film of the same name by Assaf Bernstein. The film tells the story of three young Mossad agents on a secret mission to capture and kill a notorious Nazi war criminal in 1965. The story opens to the book launch of Rachel's daughter in the year 1997. Rachel was a part of a trio Israeli spy team sent to find and capture a Nazi doctor and the book was about their suceess in finding him and the Dr's supposed failed escape and death when Rachel shoots him as was seen from the playing out of the excript that Rachel was reading. However as the story continues, it seems that they didn't tell the entire story
Blue Valentine
Release Date: 31 Dec 2010
Genre: Drama
Language: English
The Story : Blue Valentine is a 2010 American romantic drama film written and directed by Derek Cianfrance. The film centers on a married couple, Dean and Cindy, and their relationship over a number of years by shifting between different time periods. Problems with the marriage center around Cindy's ambition, juxtaposed to Dean's contentment to center his life around his wife and child.
Season Of The Witch

Release Date: 31 Dec 2010
Genre: Adventure
Language: English
Season of the Witch is a supernatural thriller film. Nicolas Cage stars as a 14th century Crusader who returns with his comrade (Ron Perlman) to a homeland devastated by the Black Plague.
A beleaguered church, deeming sorcery the culprit of the plague, commands the two knights to transport an accused witch (Claire Foy) to a remote abbey, where monks will perform a ritual in hopes of ending the pestilence.
A priest (Stephen Campbell Moore), a grieving knight (Ulrich Thomsen), an itinerant swindler (Stephen Graham) and a headstrong youth who can only dream of becoming a knight (Robert Sheehan) join a mission troubled by mythically hostile wilderness and fierce contention over the fate of the girl.
The film is currently shooting new scenes reported to be a prologue at the Korda Studios near Budapest.
Rambo V

Release Date: Dec 2011
Genre: Action - Thriller
Language: English
Based on Interviews by Stallone Himself , the story will be based on 1 of the 2 scripts he wrote for Rambo 4 before he settled for the Burma Plot.
First one is based loosely on a unknown daughter Rambo discovers he had while in Vietnam. After he is informed by his Father of his daughter, Rambo sets out to meet her . When he does , he finds out that Society is her enemy as she is of Mixed race , whiche possible would be Vietnamese or Indian . She is later kidnapped and or Killed ( rumors regarding both exist) that sets the story for John rambo and his desperation to find his daughter and/or venge her death.
2nd Plot follows Rambo settled in back in Arizona. It is not know if it would take place right after Part 4 or Years later but he becomes aware of a Missing child of a) the Family Maid b) Trautmans Grandchild c) one his ex- millitary buddies relatives . He travels to the Mexican Border where there is a ongoing battle with Human trafficking.
Sherlock Holmes 2

Release Date: 16 Dec 2011
Genre: Action
Language: English
The Story : After the success of the first Sherlock Holmes, a sequel was fast tracked by Warner Bros. with director Guy Ritchie dropping out of an adaptation of Lobo and Robert Downey, Jr. leaving Cowboys & Aliens, it will be Ritchie's first sequel.
Mission Impossible IV

Release Date: 16 Dec 2011
Genre: Action
Language: English
Mission Impossible 4 is currently not available in movie theaters and the Mission Impossible 4 Plot is not available.
These are the movies in ENGLISH which i have known.............if i come to know about any other movie which is going to be released in 2010 or 2011 i will update this topic.........
Regards
cuteguy.......