INFO:
=========================
Title: Lunacy
Original title: Sílení
Country: Czech Republic / Slovakia
Genre: Horror
Release date: 3 November 2005 (Palace Film Festival)
Directed by: Jan Svankmajer
Screenplay by: Jan Svankmajer
Cinematography by: Juraj Galvánek
Music by: ?
Runtime: 118 min
IMDB: 7.0/10 (643 votes)
http://www.imdb.com/title/tt0407236/
Screenshots: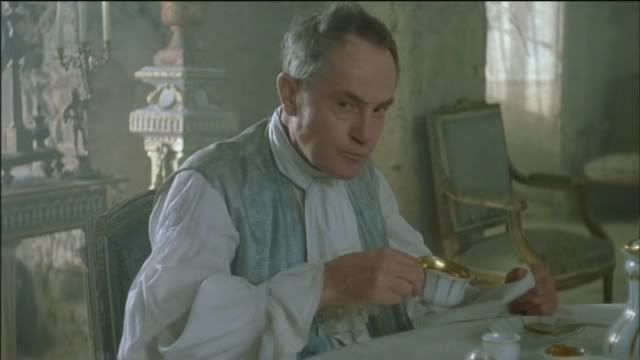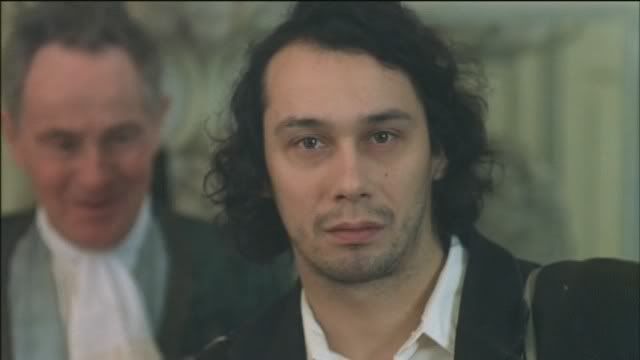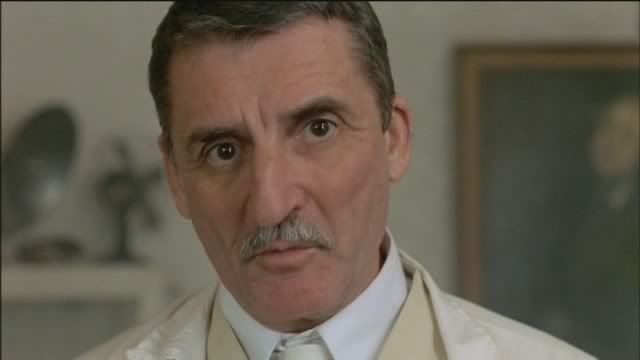 PLOT SUMMARY:
=========================
A horror movie testing two approaches to running an insane asylum - absolute freedom versus control and punishment - within the context of a world that combines the worst of both. Jean Berlot, a young man subject to a nightmare of being forced into a straitjacket by two orderlies, is befriended by a marquis. At the marquis's estate, Jean witnesses a black Mass, buries someone alive, and is invited to try preventive therapy. He's willing to enter a sanatorium because he believes he can rescue a young woman from there who has told him that the real director and staff of the clinic are locked in the basement. Jean conspires with her to set them free: the horrors have only begun.
CAST:
=========================
Pavel Liska ... Jean Berlot
Jan Triska ... Marquis
Anna Geislerová ... Charlotte
Jaroslav Dusek ... Dr. Murlloppe
Martin Huba ... Dr. Coulmiere
Pavel Nový ... Servant Dominic
Stano Danciak ... Innkeeper
Jirí Krytinár ... Reciting Madman
Ctirad Götz ... Ostler
Iva Littmanová
Katerina Ruzicková
Jan Svankmajer ... Himself
TECH. INFO:
=========================
Language..........: Czech
Subtitles.........: Polish in .txt file, English in SRT format
Size..............: 1.10 GB
Runtime...........: 1:57:46
Video Codec.......: XviD ISO MPEG-4
Video Bitrate.....: 1199 kbps
Framrate..........: 29.970 fps
Resolution........: 640 x 384
Audio Codec.......: 0x0055 MPEG-1 Layer 3
Audio Bitrate.....: 128 kb/s, CBR, Stereo
Sample Rate.......: 44100Hz