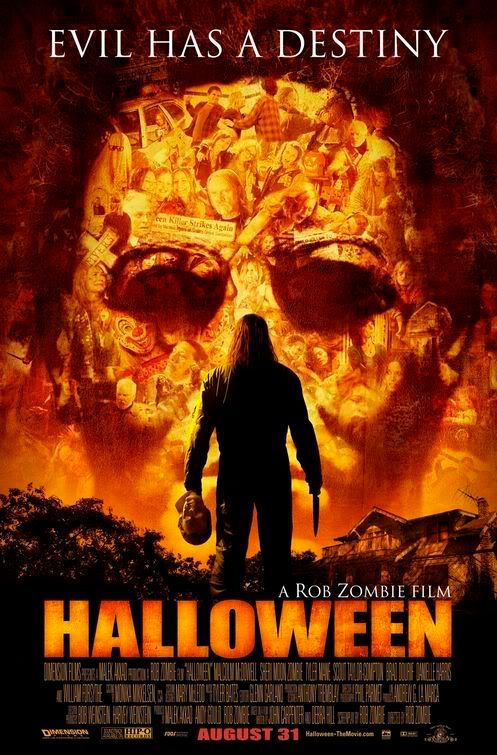 Release Date: 31 August 2007 (USA)
Genre: Horror
Tagline: Evil Has A Destiny
Plot Outline: After being committed for 17 years, Michael Myers, now a grown man and still very dangerous, is mistakenly released from the mental institution (where he was committed as a 10 year old) and he immediately returns to Haddonfield, where he wants to find his baby sister, Laurie. Anyone who crosses his path is in mortal danger.
Cast overview, first billed only
Malcolm McDowell ... Dr. Sam Loomis
Tyler Mane ... Adult Michael Myers
Daeg Faerch ... Young Michael Myers
Sheri Moon ... Deborah Myers (as Sheri Moon Zombie)
Scout Taylor-Compton ... Laurie Strode
Danielle Harris ... Annie Brackett
Kristina Klebe ... Lynda
Brad Dourif ... Sheriff Leigh Brackett
William Forsythe ... Ronnie White
Udo Kier ... Morgan Walker
Lew Temple ... Nole Kluggs
Danny Trejo ... Ismael Cruz
Hanna Hall ... Judith Myers
Daniel Roebuck ... Lou Martini
Dee Wallace ... Cynthia Strode (as Dee Wallace Stone)
Screenshots:
Dont forget to seed...
http://www.bit-byte.org