The Breathing Shadow
244VBR Full-length, 1995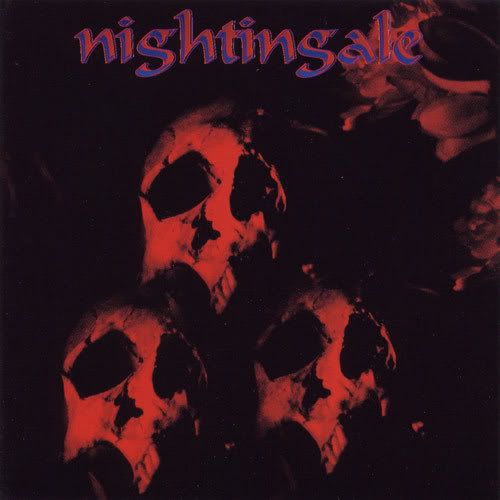 Quote:
This is the first album from Swano's Nightingale, back then it was a single man project, im guessing because of this single man work, Dan decided to put a drum machine, instead of playing the drums himself, this turns out to be a very bad move, as the drums sound very fake and it really brings the whole music down. But fear not, my friends, because Dan salvages the album with his synth/guitar work, which is very melodic, very groovy. This album is more gothic and dark than all the other nightingale albums, which are more 70s rock oriented, and i like the evolution Nightingale took after this album. But that difference also makes this album stand apart from the others. His vocals are not as impressive as in his new stuff, but it sounds like the clean vocals of the legendary Crimson album by his main band Edge Of Sanity. Lyric wise, you should know this is the second part of the Breathing Shadow Trilogy (Which actually goes on for four albums and the first song of the fifth album, so i wouldnt called it a trilogy) And its realy hard to describe the lyrics, but they are a big plus, as the story is completely akward with what today's metal genre might generally offer. In resume if you own any Nightingale album, almost obligatory you have to get this album to understand the story, if you have never listened to Nightingale, start off with I as it is more accesible, and its also the first part of the story. But as always with Dan's work, is very creative, and very competent work, for what has to be one of the most talented guys in the world.
1. Nightfall Overture 08:10
2. Sleep... 04:40
3. The Dreamreader 05:24
4. Higher Than the Sky 06:15
5. Recovery Opus 02:15
6. The Return to Dreamland 03:04
7. Gypsy Eyes 03:38
8. Alone? 06:37
9. A Lesson in Evil 05:53
10. Eye for an Eye 07:22
The Closing Chronicles
160K Full-length, 1996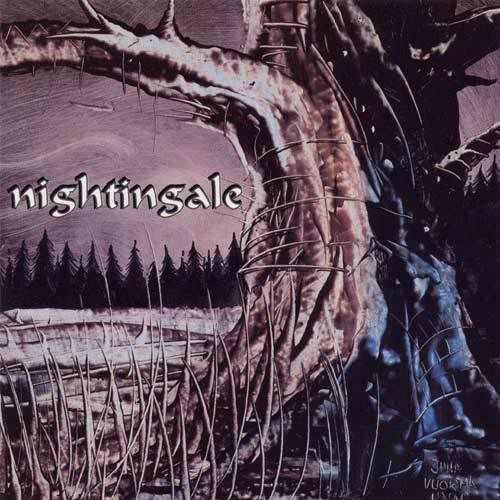 Quote:
The supposedly end of the breathing shadow trilogy, The Closing Chronicles, is more of a 70s rock and AOR album than his predecesor The Breathing Shadow which was more gothic than anything else. This instead of revolving in the dark atmosphere of the first part, it really brings out a vibe of depression and sadness. The fact that Dan actually play drums on this one, and not a machine, makes this album better, but not by much, as they simply follow the same general structure. A special mention goes to Thoughts From a Stolen Soul as i really digged the synths on the song, aside from that every song has something to offer, some are long like the already mentioned song, others are very short like Steal the Moon, but very moving. As always Dan and "Tom Nouga" who is Dan's brother Dag gives us an inspiring guitar/synth job, vocally Dan is far better than on The Breathing Shadow, mainly because of the production, and speaking of which, this one turned out better, as the balance of all instruments really allows you to fully comprehend every instrument. And so we get another great album from Dan, but this time he is not alone, on a project that will soon become a band.
1. Deep Inside of Nowhere 07:12
2. Revival 04:24
3. Thoughts From a Stolen Soul 09:00
4. So Long (Still I Wonder) 04:47
5. Steal the Moon 03:17
6. Intermezzo 04:22
7. Alive Again 09:26
I
160K Full-length, 2000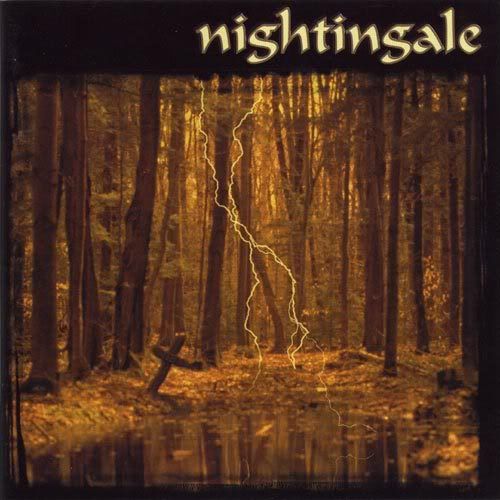 Quote:
I mean, first we get a gothic based album from Nightingale, then a more 70s rock and AOR album, then a third one splitting this two ideas and bam! we get I, this album is even better than the past two. Production wise, this album is far much cleaner than the past two, with a vocal performance that leaves little to be desired from Dan, once again he asked Dag to help him out, and he does in a superb way dealing with some guitars and the bass, both these guys are very talented musicians, and it shows. Oddly the song on this album are shorter than on the previous efforts, but we also get more songs. The fact of the matter is that this is there more accesible album , and after the success of this album, Dan decided to make this a band getting Tom Björn for drums, and Erik Oskarsson on bass. This is the first album everyone should listen of Nightingale, once again im impressed by Swano, i mean he has given this "project" such quality work, that it ends up becoming a succesful band, talk about turning rock into gold...
1. Scarred for Life 03:58
2. Still in the Dark 03:12
3. The Game 04:29
4. Game Over 03:06
5. Remorse and Regret 05:02
6. Alonely 04:15
7. I Return 04:03
8. Drowning in Sadness 03:32
9. Dead or Alive 03:27
10. The Journey's End 05:23
11. Breathing 02:45
Alive Again
160K Full-length, 2003
Quote:
Alive Again is like Images and Words era Dream Theater with far better vocals.

Everything about this album is great. The songwriting, keyboards, bass, vocals, and rhythm guitar easily own all other bands in today's prog scene. But its the lead guitars that truly amazed me, they're not overly technical but they have a certain feeling to them that other bands are unable to capture.

Listen for yourself and you'll know what I mean.

This is my first Nightingale album, so I didn't understand much of the storyline. But it is obvious that the lyrics are of high quality. I'm certainly gonna get Nightingale's earlier stuff to find out what the hell is supposed to be going on.
1. Recollections 02:09
2. Shadowman 05:03
3. Glory Days 04:16
4. Falling 03:25
5. Into the Light 03:58
6. Eternal 11:21
7. State of Shock 03:07
8. The One 03:47
9. Shadowland Serenade 05:54
10. Forever and Never 06:23
Invisible
254VBR Full-length, 2004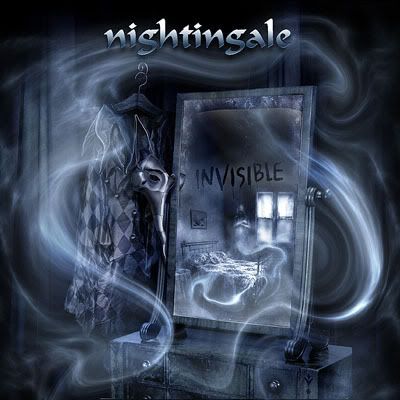 Quote:
For people who are unfamiliar with Nightingale, they are a side project for Edge of Sanity mastermind Dan Swano which also features his brother Dag. Swano has pursued a different route in this band by exploring the progressive rock territories, which for hardcore fan of edge of sanity is quite surprising but nonetheless refreshing to hear. Swano's influences range from Spocks Beard, Yes, and even Pink Floyd which you can hear on the latter track on this album.

The album starts out with a strong resemblance to their 2003 album untitled "Alive Again". The only difference being on this occasion they seem to have some harder riffs in store. Dan Swano has really developed into an exceptional vocalist and that quality is what defines Nightingale as a band. Along with Swano's great vocals the guitar work is solid with several memorable solos enticing you to listen again and again.

On a negative note, at times the lyrics can seem a bit redundant with choruses often being repeated towards the end of songs. But perhaps that is the only way Nightingale will ever appeal to a larger mainstream audience rather than an underground cult following. Either way this is a solid album and shows that Nightingale have a lot left in the tank. One can only expect great things from master musician Dan Swano
1. Still Alive 04:38
2. Invisible 03:38
3. Raincheck on my Demise 03:43
4. Atlantis Rising 05:30
5. To the End 04:55
6. Misery 03:45
7. The Wake 05:12
8. One of the Lonely Ones 03:58
9. Worlds Apart 02:55
10. Stalingrad 05:19
Nightfall Overture
237VBR 2005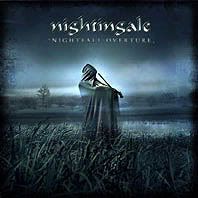 Quote:
This compillation from Dan Swano's neo-prog-metal outfit Nightingale may seem rather redunant at a glance... Nightingale's unjustly ignored body of work hasn't necessarily warranted a compillation to provide it with an overview (one omitting any work from their impressive 2004 album Invisible, not to mention), and while there's one new song to be found on here... is it really worth it?

Quite simply, yes. Nightfall Oveture provides worth both to those unfamilliar with the group and to seasoned fans. This isn't just any overview of Nightingale's career, the band actually went into the studio and re-recorded the songs they would be placing on their best-of. Their body of work from 1995 through to 2003 is covered admirably, each of their albums given an equal opportunity to shine. While none of these newly recorded versions differ drastically from their original counterparts, each one is a fresh, energized and confident sounding take with the band in very fine form and Dan's vocals at their absolute peak. His vocal work on Invisible was his most confident sounding to date as he began to take on more dramatic moments with his voice, Nightfall Overture sees him applying this newfound confidence to the group's back catalogue with inspiring results. In addition to excellent track selections from each of the group's previous albums, we're also treated to a re-recorded version of Edge of Sanity's criminally underrated "Losing Myself" (from their 1997 album Infernal, a mid-tempo prog-metal track with clean vocals which almost laid the groundwork for what Nightingale would end up becoming) which injects the original with far more life and passion than even it was able to achieve. Closing out the album is the newly recorded "Better Safe Than Sorry", an extremely catchy (if somewhat standard) Nightingale song which wouldn't have sounded out of place on Invisible (and may very well have been left over from that era, though that can't be said for sure).

If all compillations could be this worthwhile, the world would be a better place. There's something here for fans and newbies alike, making it truly recommendable to somebody unfamilliar to the band and also worthwhile for the seasoned fan. This is prog-metal at it's catchiest and most well-written, and while not too technical or innovative, any fan of music should at least get some remote degree of interest from this compillation.
1. Nightfall Overture 07:25
2. Dreamreader 05:00
3. Revival 04:24
4. Steal The Moon 03:14
5. Alonely 03:51
6. I Return 03:03
7. Shadowland Serenade 05:48
8. Glory Days 03:36
9. Losing Myself 03:13
10. Better Safe Than Sorry 04:55
White Darkness
227VBR Full-length, 2007
Quote:
Nightingale originally started as Dan Swanö's solo gothic rock project, and with every album has developed their sound into a progressive rock influenced style of heavy metal. 2007's 'White Darkness' sees most of the gothic influences that the band carried through most of their albums gone, and it ends up being a very straight-forward yet enjoyable listening experience. The song-writing on the album has been mainly done by Dan's brother Dag Swanö, with Dan himself only contributing the rare lyric or bridge. Dag is a 70s man and it is blatantly portrayed in all of the songs as they all follow a similar pattern. The keyboard is extensively used, all of the songs contain catchy choruses and the album has much more of a pop vibe than any of Nightingale's previous efforts.

Once again, Dan Swanö's vocals are flawless and are the major driving factor of the album's appeal. His voice is clean, crisp and melodic. It has not deteriorated at all from previous efforts and is as pleasant as ever to listen to. His vocals are literally some of the best that I have ever heard from any band, and you can tell that he gave it everything in his performance because there is always a high level of emotion in every word he sings. It is one of the greatest generators of atmosphere in the songs and blends in very well with the tones of all of the instruments. The lyrics are all related to depression, and it seems to be often contradicted by the music. Just like Dan Swanö's solo effort Moontower, many songs have happy Rush influenced keyboard melodies, however they at times seem out of place. Since the lyrics are all perfectly audible, it often puts a dent in the atmosphere having Dan sing about 'being lost in the fields of life' whilst the keyboards happily go about their business. Even so, the actual lyrical content is top class and looks like it is something that people who have ever gone through depression can relate to.

Even though many of the songs are similar structure-wise, there is enough variation of other elements to keep you listening through the whole album. For instance, some songs will have a solo whilst some will not, or the keyboards will feature more than the guitars and vice-versa. Some of the songs are slow and ballad like, whilst others are moderate paced and follow a very progressive layout. My favourite track on the album is 'One Way Ticket', which manages to pretty much have everything in one not overly long song. It starts off with an acoustic guitar melody and Dan's perfectly suited vocals to set the atmosphere. It gets heavier come the chorus and after the second verse there is a solo, which is reminiscent of the one from Nightingale's most well song 'Alonely'. The transition to the solo is one of the high points of the album as it portrays the intended emotions perfectly.

Every song on the album has a chorus, and each is unexpectedly memorable and catchy. It will take some effort to get them out of your head once you've heard them. All of the instruments are highly melodic, but not cheesy at all. As you'd expect with a Swanö project, the musicianship is top notch. Whilst it isn't anything spectacular, every instrument does what it needs to do. The drums do their job without being dominant or annoying and the guitar work is consistent and attractive. Most fans wouldn't be put off by the major song-writing change, since some of their most popular tracks in their discography were written by Dag anyway. It's recommended to any fan of melodic metal who aren't put off by the fact that the music is very accessible and can easily be enjoyed by non-metal fans as well.
1. The Fields of Life 04:21
2. Trial and Error 04:53
3. One Way Ticket 04:59
4. Reasons 04:16
5. Wounded Soul 03:38
6. Hideaway 05:21
7. To My Inspiration 03:58
8. White Darkness 05:15
9. Belief 03:54
10. Trust 05:02
Plus some demos for the collectors out there
Nightingale's MA Page
Total Size: 506.87 MBs