Output codec: XviD
Audio 1: English AC3 6ch
Subtitles: none
Format: AVI
Target size: 1120Mb
Source resolution: 720x480
Found NTSC source.
Source aspect ratio: 16:9
Source seems to be pure FILM.
Output will contain 208879 frames
Audio1 size: 487,868,416 bytes (465.27 Mb)
Overhead: 1,452,032 bytes (1.38 Mb)
Video size: 685,084,672 bytes (653.35 Mb)
http://www.imdb.com/title/tt0181689/
User Rating: 7.7/10
Rated: PG-13 (violence, brief language, some sexuality and drug content)
Runtime: 145 min
Country: USA
Language: English / Swedish
Color: Color
Aspect Ratio: 2.35 : 1
Tagline: What would you do if you were accused of a murder, you had not committed... yet?
Plot Outline: In the future, criminals are caught before the crimes they commit, but one of the officers in the special unit is accused of one such crime and sets out to prove his innocence.
Tom Cruise ... Chief John Anderton
Max von Sydow ... Director Lamar Burgess
Steve Harris ... Jad
Neal McDonough ... Fletcher
Patrick Kilpatrick ... Knott
Jessica Capshaw ... Evanna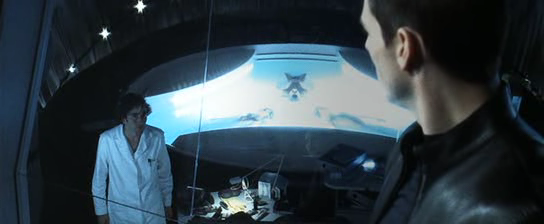 Please Seed or the Monster will come after you!!