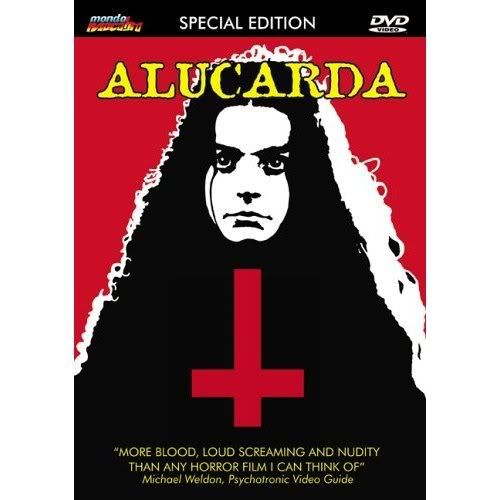 Director:Juan López Moctezuma
Writers:Alexis Arroyo (screenplay
Alexis Arroyo (story)
Release Date:26 January 1978 (Mexico) more
Genre:Horror / Thriller more
Tagline:They gave their souls to Hell... but the Devil wanted MORE!
Also Known As:
Alucarda (USA) (video title)
Innocents from Hell (USA) (video title)
Mark of the Devil 3 (USA) (video title)
Sisters of Satan (USA)
A young girl's arrival at a convent after the death of her parents marks the beginning of a series of events that unleash an evil presence on the girl and her mysterious new friend, an enigmatic figure known as Alucarda. Demonic possession, Satan worship, and vampirism follows
This is a Mexican Film dubbed in English.
There is plenty of Blood and Nudity and weirdness.
Brought to you by *StinkFist*
Enjoy and please SEED!!